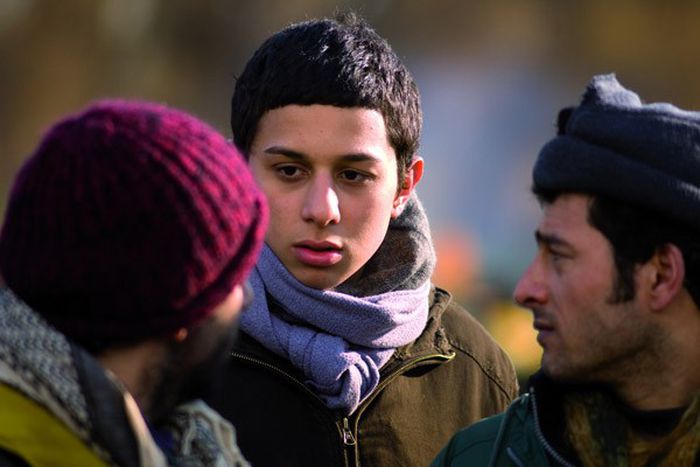 Afghan asylum seekers: refugees everywhere, human beings nowhere
Published on
They cross Iran, Turkey, the sea, and then Greece and Italy with the hope of finally reaching an EU member state. But because of the terms of the Dublin Convention II, they find themselves stuck in Italy, hostages of the right to asylum. Report
In Via Ostiense, you seek to make yourself invisible. For many of the Afghan refugees in the capital, Rome is a difficult city to leave; it has been thus for years. However, it is also a very difficult city to stay in, or rather, to truly settle in. On the morning of 15 April 2009 for example, the blue tents distributed by volunteers from DHR ('doctors for human rights') led the police to one of the camps. A little while afterwards, they began a full clear-out of the inhabitants.
Anonymous voices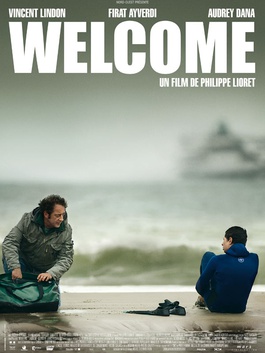 'I have to wait here until my request for asylum is processed': Samadali and others repeat the sentiment indistinctly. By day, you can see them sat in groups of four among the empty bottles of Peroni and used tissues at the entrance to the Piramide metro station, on Line B towards Laurentina. They speak Pashto (the language spoken in Afghanistan by the Pashtun people - ed), and pay close attention to any unexpected company they may receive. Some are very young, others are old, but almost all are seeking asylum. 'I'd like to go somewhere else but I can't. I was only able to seek asylum in Greece, but then I left because I wasn't doing so well there. I couldn't get work. Here I have a few things to see to; I'm helping out a friend of mine. I can't stay but I can't leave. I really don't want to have to go back to Athens. And now we can't even return to Kabul, the place where I was born.' Everyone is more or less in the same situation; similar accounts are given by various different voices. The story of the journey is well-known to all: crossing Iran, Turkey, the sea, Greece and finally Italy, where they will wait for a long time.
Refugees, not humans
In Greece, many of these people lost their freedom to set up a civilised existence elsewhere, even in other EU member states, because under the Dublin Convention II, an application for asylum has to be made in the first EU state that the individual arrives in. For the Afghans, this is Greece. Although this is the only way to enter the EU, 'I didn't want this,' a twenty-year-old man tells me. 'I didn't know whether I could get to Italy, where I had to join my brother, and I didn't know whether I could seek asylum there. They took my fingerprints, and even though I wanted to feel happy and safe in Europe, far from the insurgents in Afghanistan, I felt as I were being thrown into jail. Just as I escaped from Ghazni (in central Afghanistan - ed) before, I escaped from Athens. Nothing has changed since. Wherever I go, I'm a refugee and not a human being.'
Under the Dublin Convention II, an assylum application has to be made in the first EU state that the individual arrives in
We are now in the camp where the refugees sleep, just a little further on from the station. Samadali says that the tents erected in their irregular fashion, back-to-back and separated by the clothes which are left out to dry every day, remind him of the Safed Koh mountains around his former home. 'This piece of leather which I took away from my homeland is perfume to me.' Ghazni, a city 200km to the west of Kabul, is famous for manufacturing embroidered leather, and the Safed Koh mountains have always been a very suitable hiding place, for the Taliban in particular. Even now, some people maintain that Osama Bin Laden has never moved away from them.
People in transit
These European Safed Koh mountains in Rome, however, hide beneath an old railway carriage among the wheels. Their inhabitants hide with the same discretion as they would in nature. 'Until yesterday, there was a boy who used to sleep near my tent. He stayed for three weeks and then left. He was taken to a centre because he was only fifteen years old.' In this camp, and perhaps in others as well, people arrive and find it difficult to stay there; there is a fast turnover, which prevents the growth of a true community spirit. Alem often comes back to visit. 'I don't come back to meet up with anyone in particular – there are only a few people, mainly adults, who stay here for a long time. Instead I come back to check that my people are still safe and are managing to survive somehow or another.'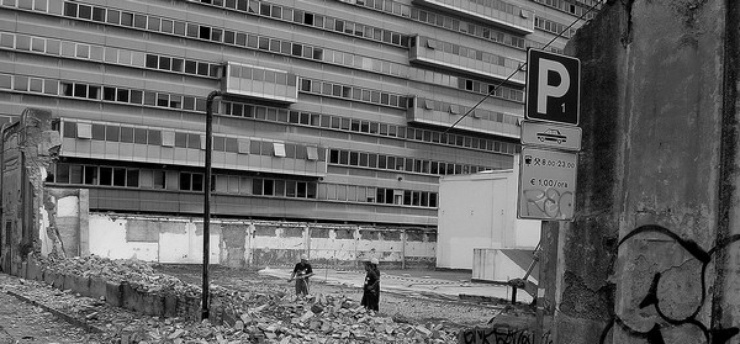 Alem arrived in Italy at the age of fifteen following the death of both his parents, and after travelling through the Peloponnese region in southern Greece, he spent just two nights in Ostiense. 'Then I was taken into care. They managed to get political asylum for me, but the wait, two years long, was terrible. I was so scared.' Now he studies accountancy in Rome, and his experience is deemed so exceptional that it appears as one of five stories in the book La città dei ragazzi ('City of Boys') by the author Eraldo Affinati. 'But I would like to write about my experiences for myself. I'd like to publish my own book,' Alem smiles. Samadali, on the other hand, goes to fetch a crumpled article which he cut out of a national daily newspaper over a year ago. 'See this? Read it. I know this man, he's from the same village as me. He arrived in Italy clinging to a lorry that left from Greece. Strong arms, no?'
'One man arrived in Italy clinging to a lorry that left from Greece'
It is getting late and people begin to settle down in their own tents. Alem greets them, by name in the case of one person. 'They're treated as if they were just vagabonds to be chased away, sent back home or palmed off on someone else. The boundaries of the camps are moved and the inhabitants are scattered. The situation isn't simple: they've escaped death in the war so none of them would return to Afghanistan, not even for a short while. But at the same time, they don't know where they'll be in a day's time or where they can live. They have to hide, stay in one place and just wait. But sometimes, staying waiting in one place is the only thing they can hope for: it's better to be refugees in one place than forever on the run.'
Translated from Rifugiati afghani: ovunque profughi e non uomini