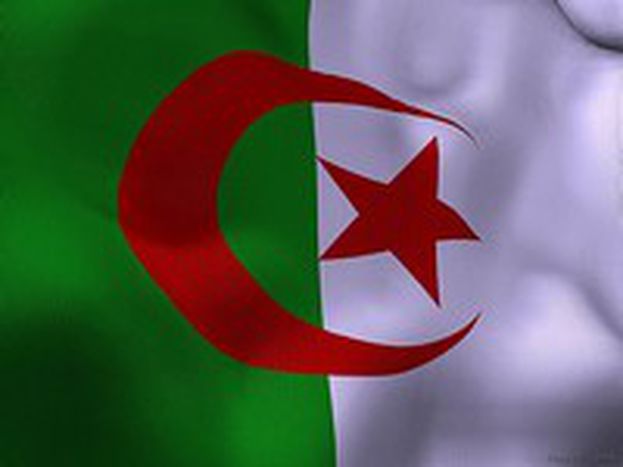 Abstaining Algerians
Published on
24 political parties and several other independent candidates have presented themselves for Algeria's parliamentary elections on May 17
Algerian cartoonist Ali Dilem, 40, recently depicted a picture of Algerians will vote alongside a man holding a ballot and asking another character for a 'trash can please'. The threat of mass abstention is a serious issue for the May 17 parliamentary elections.
Currently, the Algerian parliament is led by a coalition between the Socialist National Liberation Front (FLN), that used to be the single party until 1989, conservatives the National Rally for Democracy (RND, created in 1997), and moderate Islamic party the Movement for Society and Peace, formerly known as the Hamas.
The curse of past elections
Elections have always damaged Algeria's image of a solid democracy, since it made the transition in 1989. In 1991, the first parliamentary elections were cancelled by a military coup after the (now outlawed) Islamic Salvation Front party were on the verge of winning. It led to the Algerian Civil War (1992-2002) opposing the government and former Islamic Salvation Front militants – there were 150, 000 casualties.
The next parliamentary elections in 1997 were marked by massive fraud according to domestic and foreign analysts. In 2002, the elections were held in a climate of boycott, as the participation rate failed to reach 50%. In cities like Tizi Ouzou or Bejaia, it reached less than 3%. Many Algerians do not believe that the National Assembly will change anything, due to poor communication.
Solutions
To ensure elections for the 389 deputies in the national assembly (the lower house of parliament) are not overshadowed, all 12,229 candidates have submitted 'clear' platforms for the elections. The Trotskyist Workers' Party for example suggest putting a halt to privatisation and foreign investment and thereby regain national sovereignty. In some of the 140 proposals made by the National Rally for Democracy party meanwhile, social welfare would be increased, poverty reduced and the economy diversified.
Meanwhile Algeria has shown it is willing to change its image with acceptable participation rates underlining that MPs will have the people's legitimacy to govern. This year, the government has also openly promised 'clean' non-fraudulent elections.
Where Europe comes in
German foreign minister Frank-Walter Steinmeier, 51, has already voiced his hopes for 'free and fair' elections. There's many reasons for Europe's interest in the semi-presidential French-speaking republic. The northwestern Algerian city of Oran lies 200 kilometers up the Mediterranean coast from the Spanish city of Alicante, bringing geographical parameters and the issues of migration and security closer.
It's poured money into a partnership - between 2007 and 2010, the north African country received 220 million Euros as part of a joint co-operation programme. Algeria is also an important oil and gas producer. Approximately 90% of its crude oil exports go to Western Europe. Italy are the main recipients, followed by Germany and France.
Though the tendency is moderate Islamic and conservative, Algeria has shown examples of tolerance. It has issued 'fatwas' or religious decrees against illegal immigration and suicide bombings. The EU fears immigrants and potential terrorists fleeing Algeria to join Europe.
There may be no favourites yet in these elections. But in the long run, the European Union's goal could be, as announced by new French conservative president Nicolas Sarkozy, to invite Mediterranean countries including Algeria and eleven other countries through the Euro-Mediterranean Partnership as a trait d'union between Europe and Africa.