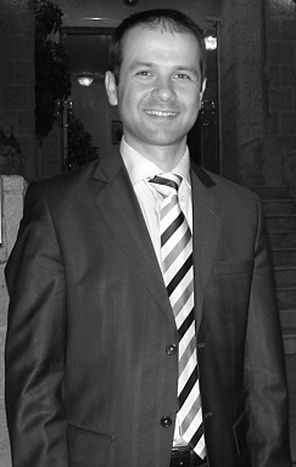 Abkhazia's Maxim Gunjia: 'the US reaction was openly pro-Georgian'
Published on
Interview and five-date diary from the foreign minister of Georgia's 'other' breakaway region
How did the war affect Abkhazia?
The war directly affected the stability of the whole Caucasus. There was not much fighting here, but our army conducted a successful operation with minimal losses in the Upper Part of Kodor Gorge in Abkhazia, to push back Georgian forces positioned there to attack Abkhazia.
How did Europe's Abkhaz diaspora respond?
The approximately 24.000 Abkhaz diaspora is mostly concentrated in Germany, Belgium and Netherlands. There was a lot of campaigning and protests, especially in Turkey. French president Nicolas Sarkozy's peace plan is good; it gives us the basis to claim independence more intensively on the international scene.
What do you think of the western media's response?
There were no international journalists in Tskhinval
The US reaction was very bold and openly pro-Georgian. The CNN and the BBC used footage from Tskhinval, presenting it as the Georgian town of Gori. They published pictures of Georgian people greeting the Georgian army on their way to South Ossetia, and presented it as South Ossetians greeting the Georgian army. They gave figures of over 2, 000 dead civilians between lines like 'Forex rate'. They only broadcast interviews with president Mikheil Saakashvili, who cannot give objective answers. There were no international journalists in Tskhinval, apart from those who came on the Georgian tanks. On the first days they showed shellings by Georgian artillery and presented it as Russians shelling Georgia. They were explicitly silent during the first days of attack, and then suddenly started talking about Russia invading Georgia. There were many other cases of misrepresentation.
What is the media like in Abkhazia in turn?
The Abkhaz media is not as developed as in the west - or even in Georgia, which is more supported by western experts - but it is more free than in Georgia. Saakashvili blocked access to most of the information in Georgia, keeping his people cut from information. In Abkhazia it would be impossible under any circumstances to control the media like they do in Georgia.
Is Georgia European in other senses?
Georgia is not European. How can Saakashvili give an interview with a European flag behind him? He only keeps saying the word 'democracy'. Is it a pill for a western audience? Can Georgia ever be considered European considering their constant attempts to involve Europe in conflict with Russia and spread instability on the European periphery? 
Do you know any pro-Georgian Abkhaz voices?
There are some small groups of Georgian refugees who returned to Abkhazia who are actively pro Georgian.
Abkhazia reacts: Gunjia's five-point diary
7-8 August – Russia enters Georgian territory after the latter 'attack' South Ossetia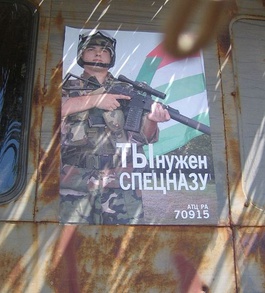 'We mobilise our army and offer humanitarian and political support to South Ossetia. We openly condemn Georgia's aggression'
12 August - 'end' of fighting/ EU-brokered ceasefire
'We launch an operation in Kodor Gorge; a direct threat to our security'
21 August - Russia suspends Nato alliance
'Our national gathering calls for Russia to recognise Abkhazia'
22 August - Moscow 'pulls out'
'We call for Russia to sign a military treaty with Abkhazia and preserve Russian forces in Abkhazia as protective element'
1 September - EU summit on Russia
'The EU summit should give word for representatives from South Ossetia and Abkhazia. It will be unfair to give a floor only to Georgia. It will be another brainwash if they don't give floor to all parties of the conflict'