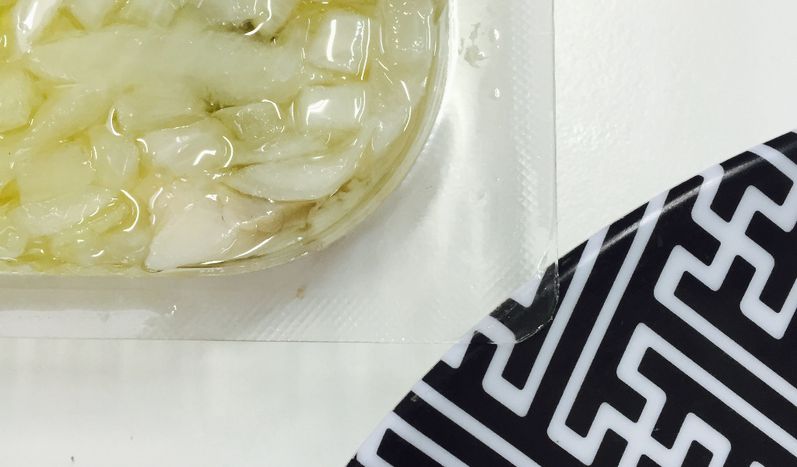 A Polish week feast in the heart of Paris
Published on
The Jacky Association is dedicated to helping children from Polish orphanages, yet it is financed in a curious way: through the proceeds from a small Polish grocery in the heart of Paris. The Cafébabel editors tried out a few treats to let you know what they thought.
When I enter the small grocery store on René Boulanger Street, I find the owner alone behind the counter. I ask her about her relationship with the Jacky Association and she answers, amused: "This is the Association!" She smiles at me and kindly explains that people gives them objects that they no longer need (such as clothes, toys or blankets), which they save and then send to orphanages in Poland. However, this activity is not without cost, such as as the fees of becoming a registered Association, the transport of the material and the rent of the office space. In 2003 they decided to open a shop with "true Polish products": all the food in the store is imported directly from Poland, none of what they sell is manufactured in France.
We are not alone in the small store for long, soon two women come to do their shopping and start speaking in Polish to the owner. Then a French couple enters and buys a pound of sausages. Another woman, also French, appears to be a regular client at the bakery section, but today she doesn't come to buy one of their famous cakes, but "bio" white cheese. The owner tells me that a lot of their customers are French in addition to their Polish clients, "due to the wide variety of organic and gluten-free products".
I ask her for a selection of typical Polish dishes, among which I find meat, fish, cheese and even some sweets. Back in the newsroom, after playing around with the food for a while for a photo opportunity, the editors offered their feedback on the Slavic cuisine.
1. Pork fat with onion
It may not have a name that is all too appealing, but it is indeed meant to be eaten spread on bread. Katharina, our German editor, says she knows the product because it also exists in Germany, but only a couple of people feel encouraged to try it. "No, I will not eat that," says Alice the accounts manager, defiantly. The truth is that it doesn't have much flavour at all, so the container remains almost full.
"I remember that my grandparents used to have pork fat in their house and they spread it on bread with onion, and I guess it was fine then, but nowadays I don't think it makes much sense," says Katharina.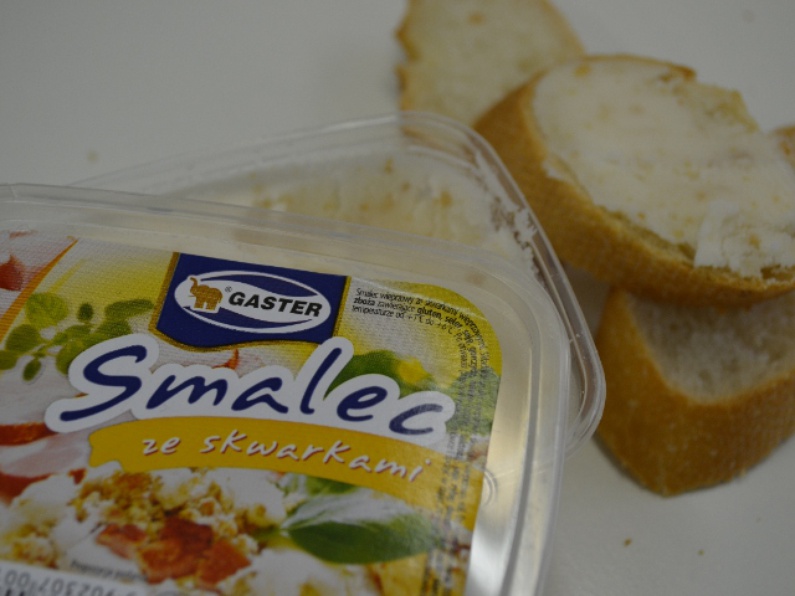 2. Sausages
More like what we in Spain call "chorizo" or even "fuet" (especially due to their size), these sausages were undoubtedly the queens of the party. The two varieties that I bought triumphed among the rest of the editors (including myself, I confess that they were practically the only thing I ate). With a slightly smoky flavour, they have captured everyone's interest.
"Hey, this is very tasty!", said Pierre, our webmaster, after the first bite. Eaten with bread, cheese and pickles, only two small pieces remained at the end of the feast, though I suspect they didn't stay around for long.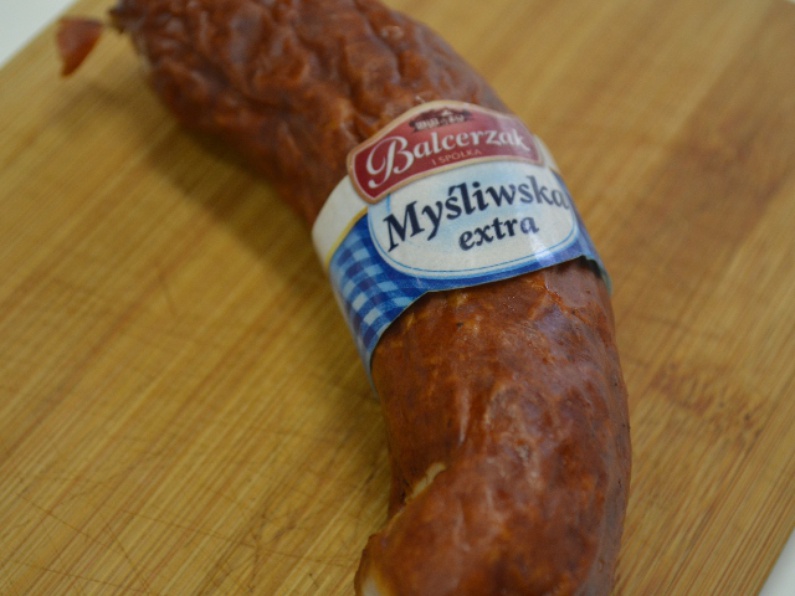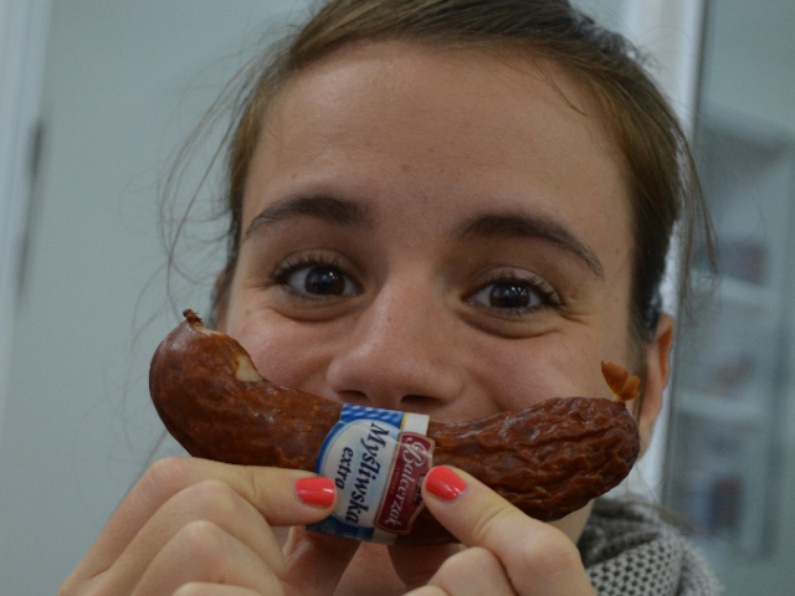 3. Smoked cheese
Everyone wanted a piece of this smoked cheese ball, held together with a length of twine. "It's like a BabyBel, but with smoky flavour," was one of the first impressions, probably due to its somewhat rubbery texture. Even so, it has a rich flavour that many people in the office were not used to in a cheese. Almost everyone ended up combining it with some of the other products on offer.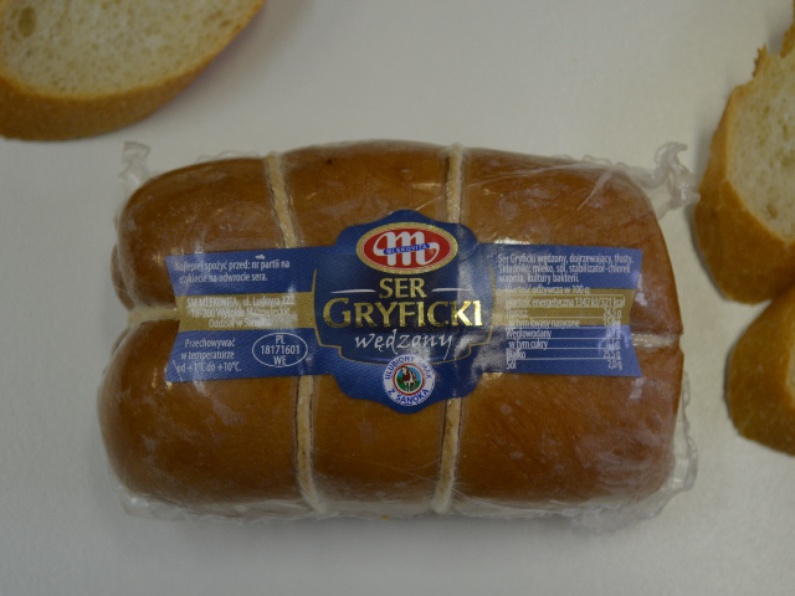 4. Pickles in their own juices
"We eat them with cold cuts, they are very typical" was what I was told by the Jacky Association when I said that I wasn't sure about whether to buy them or not. Indeed, several people rush to prepare small "tapas" with the sausages and cheese. Others, however, eat them as they are.
"I expected them to be sweeter" says a slightly disappointed Katharina—who had been excited to see them—as well as Émeline, our communications officer. Apparently, both in Germany and in France, they usually have a more sugary flavour.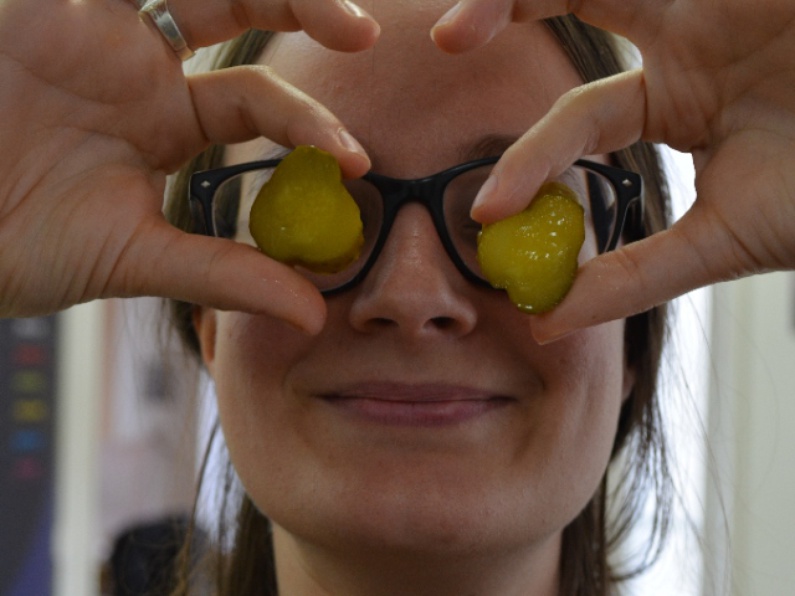 5. Fish with onion in olive oil
The French tell me that they also have something similar, although I do not think that I have seen anything like this in Spain. Contrary to what I expected, everyone wants to try it and they ask Pierre, who had opened the package, to serve them some along with a slice of toasted bread. "It is very, very good" says Laura the project manager, and Émeline agrees with her. I must admit I'm not their biggest fan.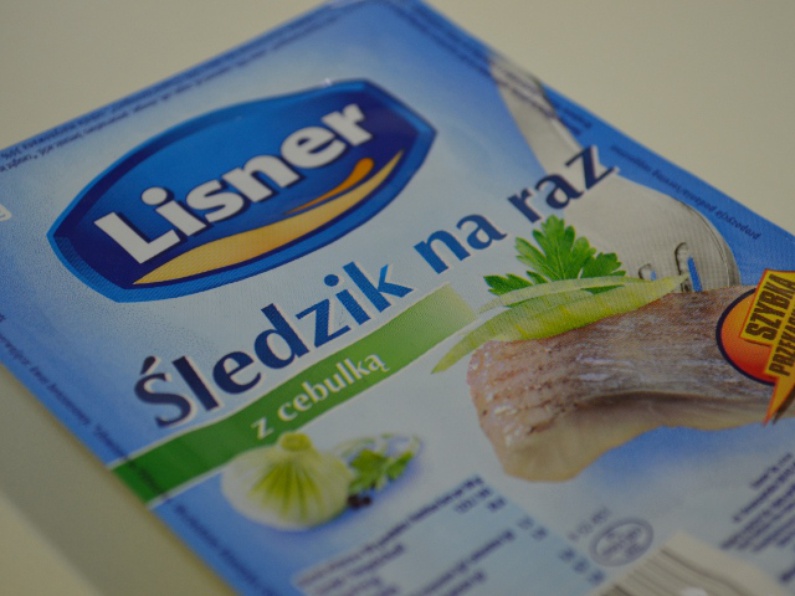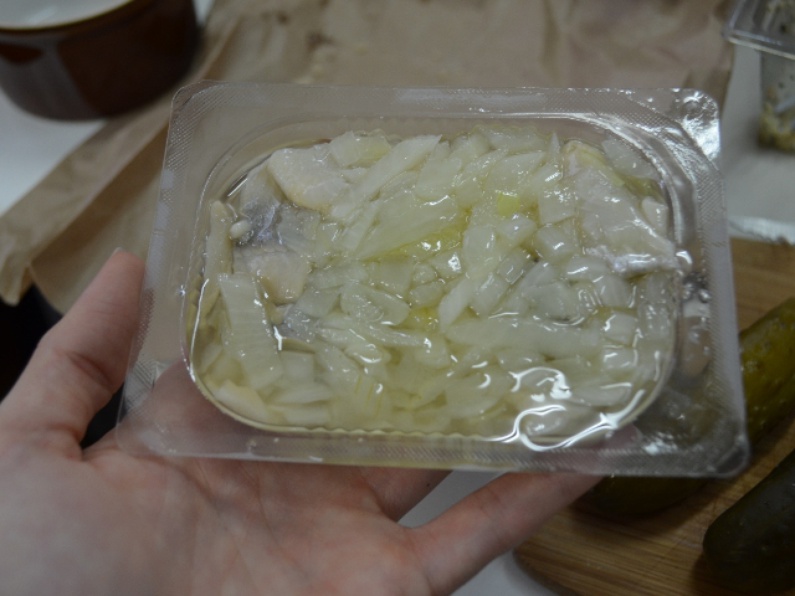 6. Apple and mint drink
I had asked the shop assistant to include a typical drink in the selection and this was the chosen one. Presented in a crystal bottle that the editors qualified as "very hipster", it is essentially apple juice with a slight minty flavour. We left it almost until the end, and it didn't raise too many comments beyond the typical "it isn't bad".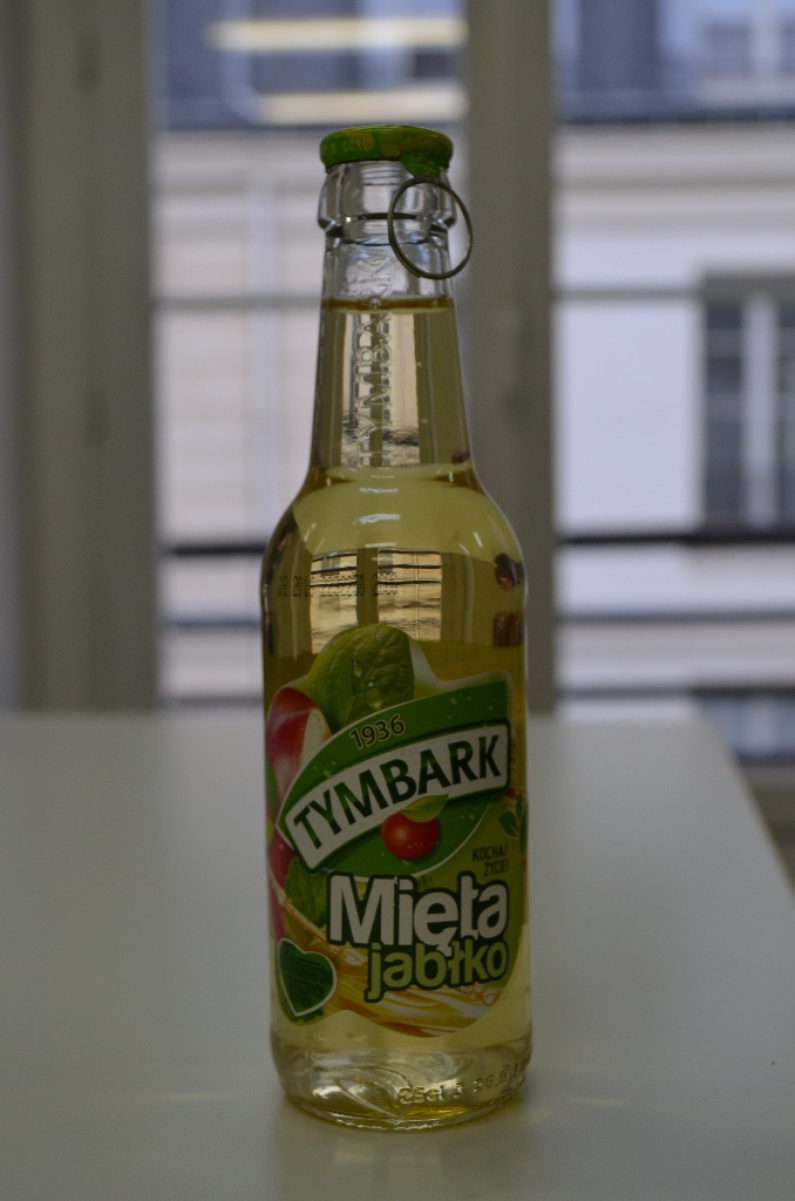 7. Cookies for dessert
These are like a kind of pastry that comes in a big box and are sold in bulk; there were two different types. I thought that we would prefer the colored ones, which seemed to consist of jam and chocolate cake, but upon seeing them, Laura asserted that "they did not look good at all."
Indeed, in the end the other variety ended up winning: A kind of marshmallowy cloud, with bits of toffee, between two chocolate biscuits—although the rubbery texture of the cloud didn't quite convince us. In any case, both were, perhaps, too sweet.
8. Chocolates
This was the product that has awakened a tender "Awwww!" in our Polish editor Pia, as they reminded her of her childhood. Each of us chose one of the different varieties that was in the bag, all chocolate covered and with something soft inside.
There are still some left, and the bag remains on my table, just in case we get peckish.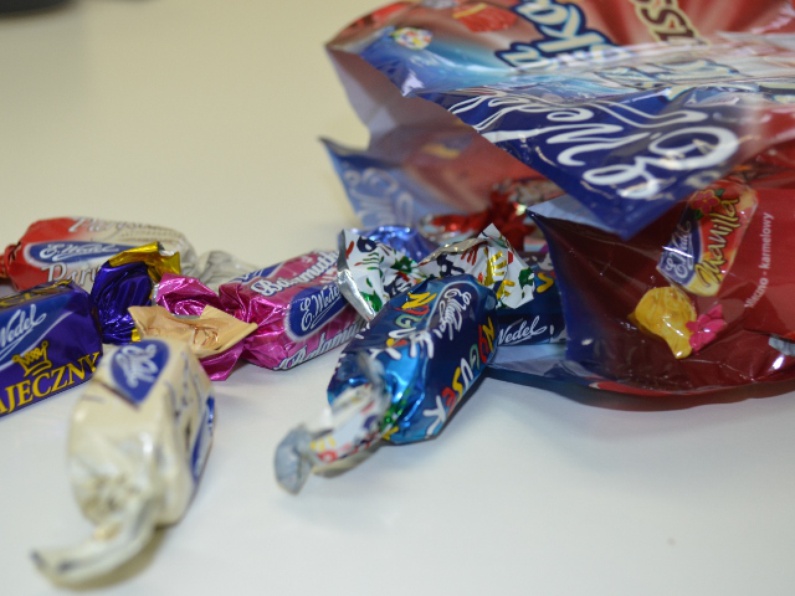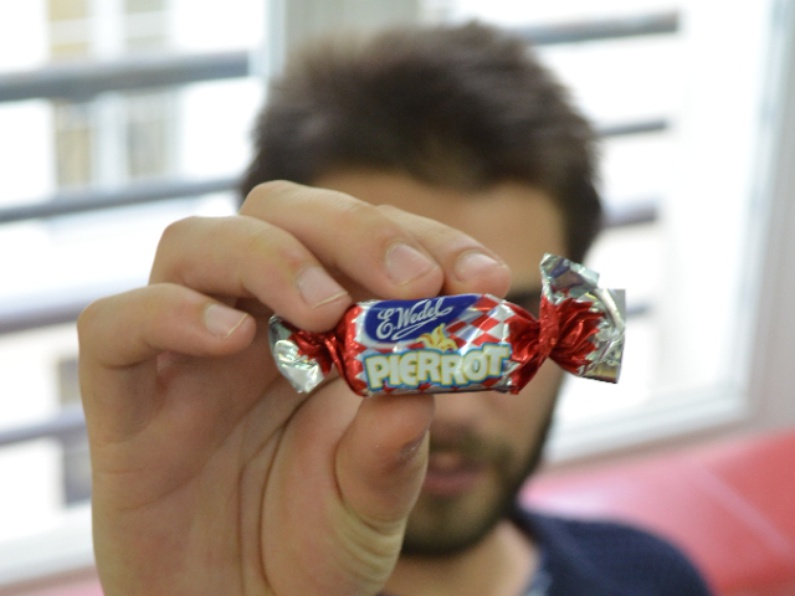 ---
On 25th October 2015, Poland held parliamentary elections. This article is the last part of cafébabel's Polish Week, a series of articles designed to highlight issues affecting Polish communities all across Europe. Look out for the rest of the articles across all six language versions.
Translated from Ñam ñam: Comida polaca en el corazón de París