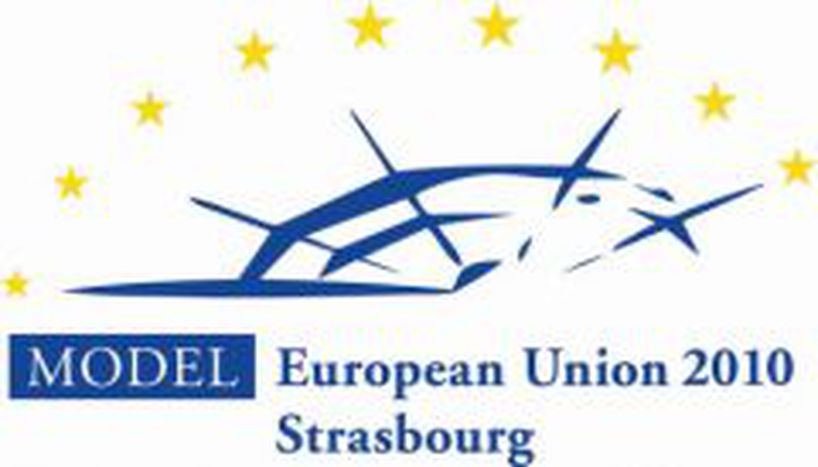 A look back on the 2010 Model European Union
Published on

"Europe is not just institutions and legislation, it's people getting together, feeling as one!"

Listen to the (maybe) future MEPs from on . took place in the European Parliament in Strasbourg.

Designed to give the participants an overview on the way European politics is made, MEU 2010 gathered a wide variety of young and enthusiastic people who were given the roles of Members of the European Parliament, Members of the Council, Journalists, Lobbyists and Interpreters. The two topics to be discussed were GMO and the "Return's directive", both highly contradictive and - as the participants proved with their long and passionate discussions - interesting for the young generation in Europe.

: Model European Union 2010: five portraitsPierre-anthony CanovasVimeo There are things that you can learn much better by experiencing them for one long week than by studying them for years. We all may have heard of European spirit, even of European identity, but 180 young people from all over Europe finally understood what that means during that one week in which the simulation Model European Union 2010

Given the opportunity to feel like real politicians in the premises of the EP, the participants used the opportunity to get together - not only while discussing strategies, plotting against their political enemies and convincing their partners, but also while using the social program to interact with their fellows from all parts of Europe. "They do not only learn about the co-decision, they train their argumentation, language and, most of all, intercultural and diplomatic skills, and they get to see their efforts work - or not - in real time, and in an European environment, as participants are European as well. That is living the European spirit", says Inês Nascimento, Director-General of the MEU 2010.