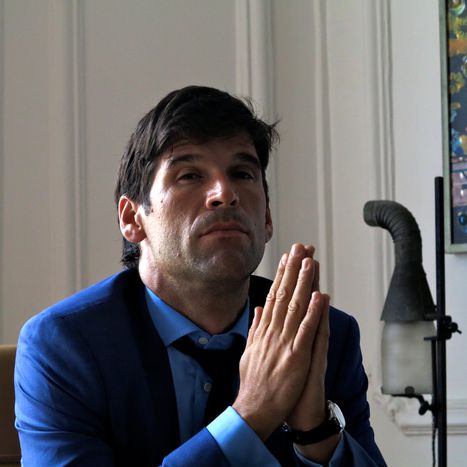 'A generation of young people in France think like old people'
Published on
Almost two years ago, France was discovering the man with a thousand and one lives, thanks to an op-ed Felix Marquardt co-published called 'Get out!' After a few months off, the Austrian-American journalist is back at it; with various international media portals talking about the malaise of France's youth, he reaffirms that the safety of France's youth lies elsewhere
The record's broken, but let's keep playing it: things are not going well in France - at all. Except that this time, it's not the natives who are pretending to hide it, but prestigious newspapers such as the New York Times. In a recent article headlined 'Goodbye Old World, Bonjour Tristesse', the US broadsheet puts out claims such as 'the Frenchies no longer have even enough energy to be rude', and 'now that they are smoking electronic cigarettes, their habit just doesn't look as cool anymore'. 
WEARY FRENCH
Whether it is necessary or not, the American daily seems to be taking a smug pleasure in trashing all that comes with the beret. In an op-ed published on 29 June in the New York Times called 'The Best Hope for France's Youth? Get Out', Felix Marquardt harbours his love for the prospects of emigration from a country of resolute people, who still believe that their saving grace will be in their own country. 
Behind the portmanteau lies acknowledgment of failure, as Felix writes: 'A country which abandons a quarter of its youth is not a country that is doing well.' He wants to alert politicians, who have 'stood by and tolerate' an unemployment rate of 25% amongst young people aged 18 to 25 for the past three decades. The idea for the column came to Marquardt whilst he was on the sofa. He was watching a programme where the French president François Hollande could only look sheepish when a student from one of the country's grandes écoles (presitigious higher education institutions) told him of how he wanted to leave France for Australia.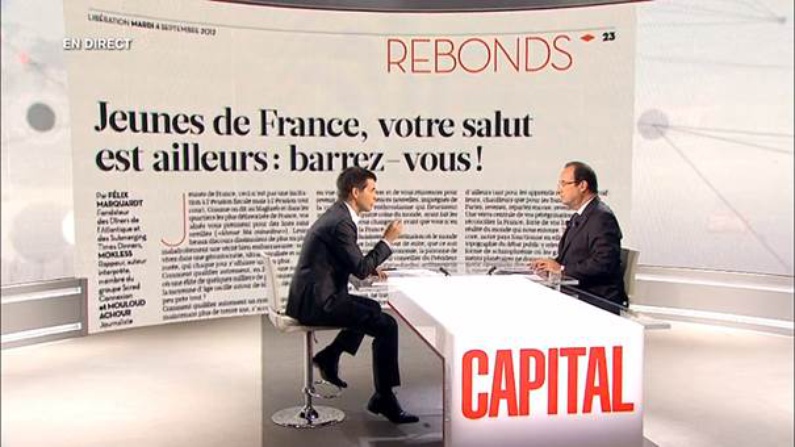 This wouldn't be the first time that Felix has put pen to paper. In September 2012, as the official summer holidays were winding up in France, he joined forces with rapper Mokless and television presenter Mouloud Achur to publish an article in the French newspaper Libération, called 'Young People of France: Your Health Lies Elsewhere, So Get Out!' The alarm bells that the article rang went on to create an unbelievable buzz. Marquardt found himself catapulted onto television sets for the following three months, the new spokesperson for the desire a young person has to have to make it abroad and improve their standard of living. 'What I'm saying is that France does not deserve to have these bright characters,' he maintains, thoughtfully.
Camera's on
Felix Marquardt welcomes visitors to the noble offices of his consulting society, Marquardt & Marquardt, in the middle of the French capital's eighth arrondissement (district). Dressed in a fine suit, socks and trainers, the Gérard Lanvin look-a-like in his thirties (French actor - ed), calls us by our first name and keeps us waiting so as he can 'have a quick fag if that's okay.' He returns with his jacket buttoned up before sitting down cross-legged on a Louis XVI-era armchair, holding his hands together under his chin. The rest of the meeting is formal. Once the dictaphone starts recording, Felix goes back to being communicative. He searches for his words across the floor and on the ceiling, and what he manages to blurt out seems fake.
All the same, if we break down what he is saying, the message still deserves to be heard.  Numerous foreign medias have done their own version of 'French people, get out' battle cry, namely ZDF, the Wall Street Journal, Reuters, as well as Croatian, Chinese and Korean television channels to name but a few. For Felix, this is proof that young people are aware that there is something more - or even elsewhere. 

Marquardt puts so much effort into defending his 'craze' because he knows how it looks like from afar. His job allows him to move around - Georgia, Nigeria and Kazakhstan have been his last destinations. Behind each invitation he receives to travel, lies a certain vision of the world. Read between the lines of his recommendation that you 'Get Out', and you will find yourself dealing with terms such as 'the balancing of the world', 'a new global conversation' and 'change of paradigms'. These words could be uttered at a summit in Davos, and they spew out mechanically of the interviewee's mouth. Felix takes pleasure in reciting the metaphors of Louis XVI, his court and Third State that he has learned by heart, simply to maintain that there is a crisis in the west, and that things are doing a lot better in the emerging countries. So 'get out' - yes - but to a Bombay, Sao Paulo or Jakarta.
'Self made rich kid'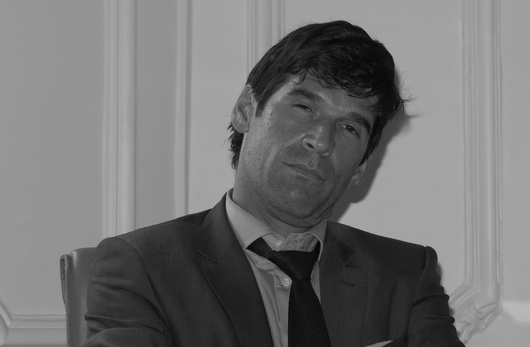 'The problem that France has with its youth is not only evidenced in the statistics, but lies mostly in its mentalities,' says Felix. Born to an Austro-Hungarian business lawyer father and a Greek-American mother who owned an art gallery in the upmarket Marais district of Paris, Marquardt invented himself in the US. A leftist with tendencies gearing towards those Marxist ideals shared by Le Monde Diplomatique journalist Ignacio Ramonet, the student does the liberal thing that he picked up in the States with a grumpy face. He returned with a vision of the world that is more Captain America rather than the revolutionary Nikolaï Boukharin.
After being unemployed for two years, Felix says he has finally found his place. 'As I often say, I am a self-made rich kid,' he smiles. The problem is that now, we enjoy calling into question his legitimacy to speak to such an unstable generation. And when we call him up on it, he pulls a face. 'But that's so French!' he retorts. 'I don't give a damn where I come from. I don't give a damn about somewhere where I have to justify myself on where I come from to have to right to say that. What is this shitty mentality? Don't ask me where I'm from, ask me where I'm going,' he proclaims, like a pissed off rapper. Marquardt straightens himself up, flattens his tie and starts again, more calmly this time. 'In France, we have managed to produce a generation of young people who think like old people.' It is a country which doesn't have oil but definitely has ideas. After a former resistance fighter managed to incite a sense of indignation amongst young people, here  we have a rich kid who is pushing them to leave. So, are we better off heading to Bastille or Bangalore? 
Translated from Félix Marquardt : Casse-toi, jeune con !