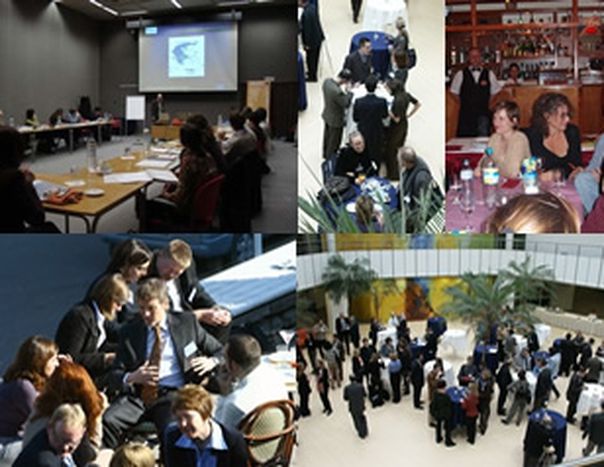 99% of European businesses are SMEs
Published on
Translation by:
Fiona Herdman Smith
The 'enterprise Europe network' (EEN) logo is becoming more familiar to entrepreneurs. It is not a sponsor or a multinational but rather a network created by the European commission
The 'enterprise Europe network' (EEN) is a network launched by the European commission on 1 January 2008 to help small and medium enterprises (SMEs). Such companies, which are small only in size, account for 99% of businesses within the European Union and employ 66% of the EU population.
SMEs are particularly prevalent in the Czech Republic and Portugal
They exist in all EU countries but are particularly prevalent in the Czech Republic and Portugal, where there are more than 80 SMEs per 1, 000 inhabitants. Strangely, SMEs only account for 57% of the added value produced in the EU. In view of this discrepancy, the European institutions launched an extensive programme incorporating various concrete measures, including the creation of this direct support network.
How can the commission help SMEs?
EEN consortia now exist in all regions of EU countries, often housed in regional chambers of commerce and industry. The word 'consortium' simply refers to teams of various types of professionals who ensure comprehensive support to businesses. The work of these teams is to assist businesses in all areas relating to the European Union.
A survey revealed that 82% of entrepreneurs did not know to whom they should address their questions on the European Union. These questions may concern legislation or community funds aimed at SMEs whose existence or function chief executives are unaware of. Managers can now contact a member of the EEN consortium in their region by phone or e-mail with their questions. EEN professionals are also able to help companies looking for commercial or technological partners to develop their business on a European scale. The contact details for all EEN consortia are on the Commission's website ('The network in your country') and the services offered are initially free.
Translated from 99 % des entreprises européennes sont des PME