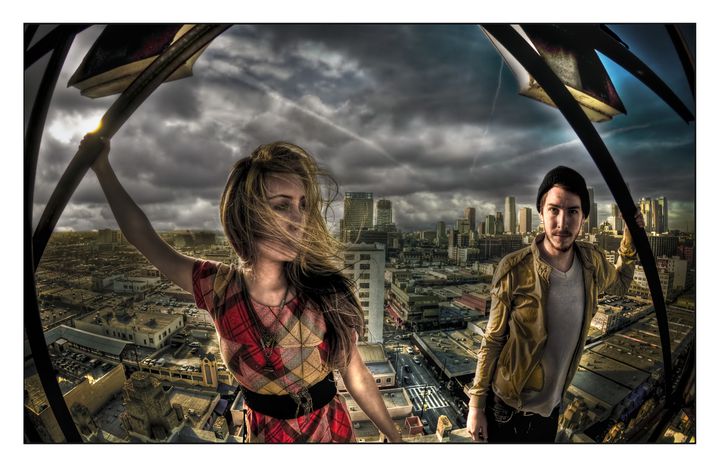 '9 May is my ex-girlfriend's birthday' - it's also Europe Day
Published on
9 May 2013 will be a great day in Germany. People will go out on the street and celebrate together all the fathers of their nation, as it is ascension day and therefore the traditional Father's Day. But will they think about Robert Schuman, the architect of the European Union, too?
63 years ago, on 9 May 1950, the French foreign minister Robert Schuman came up with an idea that should lead Europe in its longest period of peace so far – the European union. It's not only due to the crisis that this anniversary seems almost ignored by its inhabitants.
'Ex-girlfriends birthdays'
Only one out of around eighty people I confront with the question in my little non-representative survey knew that Europe day is celebrated on 9 May. When I ask around on facebook what my fellow students (of an erasmus mundus programme) connect with '9 May', I get spontaneous answers like 'that's the birthday of my ex-girlfriend'. Google hits brings back research such as 'Dana International from Israel won the eurovision song contest in 1998'. Some others from countries such as Ukraine and Georgiamention that the date is celebrated as the 'victory day' of world war two in their countries.
According to the EU's website, 'It was decided that 9 May would be celebrated as 'Europe day after an EU summit in Milan in 1985. Europe day is an opportunity for activities and festivities designed to bring the EU's institutions closer to the public, and the bloc's peoples closer to one another'. Europe Day is meant to be celebrated since 1985. The European union website claims that 'local EU offices in Europe and all over the world organise a variety of activities and events for all ages'. However, it is not easy to find these activities, if one hasn't planned a trip to Brussels, Luxembourg (already on 4 May) or Strasbourg (on 19 May). A small, discreet link down at the EU's programme site offers 'Europe day' activities in one's home country. Mine - Germany - is not even on the list.
Europe the old couple
It might be expensive to have a big programme as in recent years, which marked the 25th anniversary of the popular erasmus student exchange programme in 2012, or the 60th anniversary of the Schuman declaration in 2010. But aren't decades of peace worth celebrating big, too? Considering the shrinking competences of single nations and the EU's growing importance, what does it mean if we celebrate our differences more than our union? For example, national anniversaries are public holidays - take 14 July in France, or Saint Patrick's day in Ireland - but Europe day is not. This makes me think of Europe as an old couple which takes its boundary for granted and has lost its enthusiasm. The intriguing idea of love and peace in the beginning put stars in the founders eyes. Structural and economical gaps between the partners were overlooked just for the sake of a fantastic ideal of union. The stars are still alive and kicking on our flag, but our eyes are getting weak. The union is taken for granted, that the little motes of our partners come more and more into focus. In our current crisis of relationship, some might even mourn and already think of divorce – but deep in their hearts they are yet way too afraid of feeling alone without the other, and an unknown future.
'National anniversaries are public holidays, but Europe day is not'
While Germany is still doing quite well despite the ongoing crisis, Spanish unemployment hit a national record of 27% in April 2013. Thus it is way more comprehensible if the unemployed of Spain would give up on Europe. Instead it seems a lot of them is ready to take the chances of EU's free trade market, and numbers of apprenticeship application at the European institutions are even up. One reason for this might be thanks to the erasmus programme which supports the openness to learn different languages and experience different cultures. Even if one has not the chance to participate in an exchange, it is still convenient to cross borders in a blink of an eye, and in more and more cases not even have to change currency as you do so.
This is not only an achievement that grew from the idea of the 'architect of the EU' Robert Schuman, but has to be implemented by the patriarchs and matriachs in all our countries which support their children's will to travel and experience the different nations of Europe. I will raise my glass on 9 May to toast my father who showed me Europe when I was young, and Robert Schuman, whose idea has made this so much easier.
This article is part of a special edition marking 'Europe Day', created by winners of the Forum of European Journalist Students (FEJS) 'Imagining Europe' event in Utrecht, April 2013, in collaboration with cafebabel.com 
Image: main (cc) Noah_Diamond/ flickr/ official myspace page