6 December, Paris: Join us for the last Christmas before the end of the world
Published on
WHAT We'll be brief - there is not much time. cafebabel.com warmly invites you to its annual Christmas party. Editors will be there, budget team, project coordinators, maybe some authors and translators and bloggers and photographers will pop in, as well as members of our young managing committee running the organisation - so it's your duty to come and say hi, and eat pie. WHEN 6 December.
That's a Thursday evening.
WHAT TIME
8pm. Don't come before that hour - we'll be busy tazering each other with our new Secret Santa gifts
WHERE
Paris HQ is at:
226 rue Saint Denis, 75002 Paris. Metro Strasbourg St Denis (line 4) or Reaumur Sebastopol (lines 4, 3)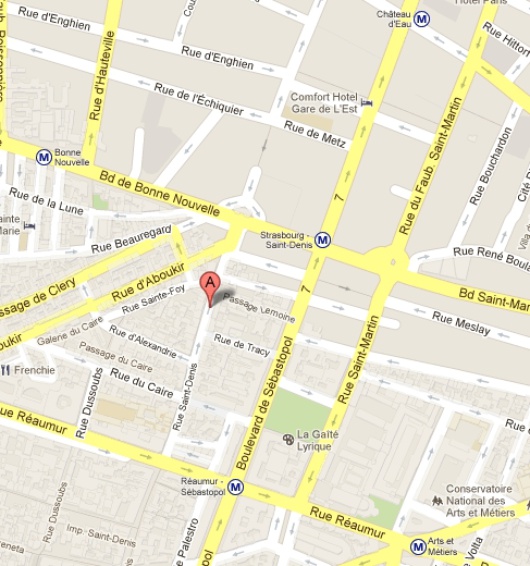 It's the second courtyard in, and you'll see a blue door to your left, covered in ivy. Tatty cafebabel poster will be flying in the wind from the door. Third floor, on your left.
Register! (So we know how many mince pies to make)
Still got questions? 
Ask Emeline Mauduit, our new project coordinator and community manager from the south of France. She's got that sunny touch.
Telephone number of the office in case you're still struggling :
00 33 (0)1 42 33 45 79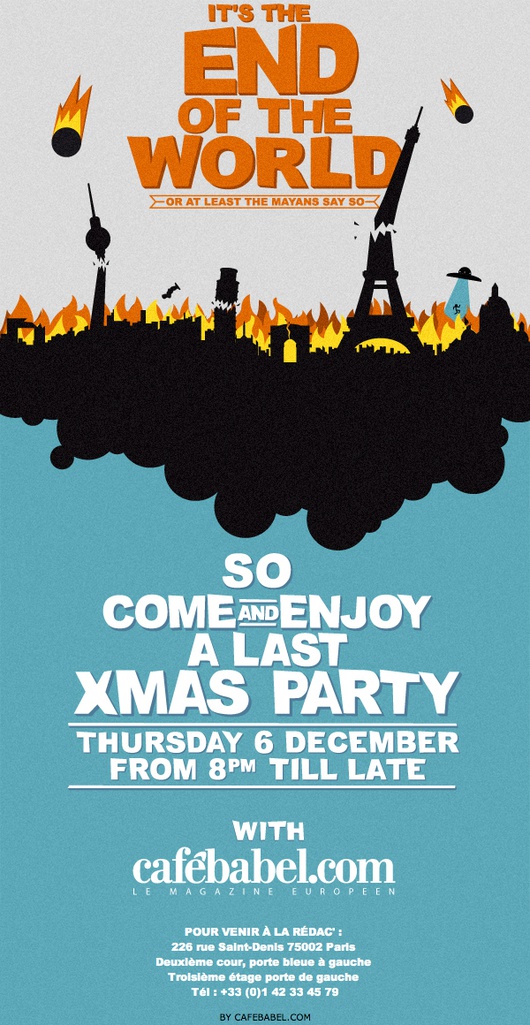 This is the poster that Adrien, our graphic designer and webmaster, mustered for the event: