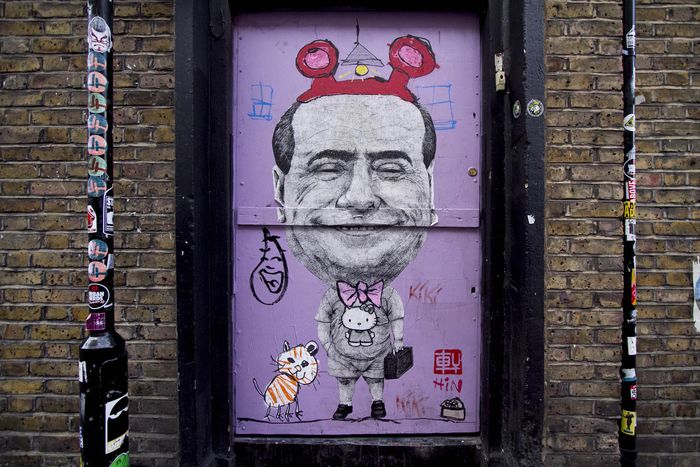 2015: Berlusconi reloaded
Published on
On March 10, after nine hours in the Council Chamber, the Supreme Court has acquitted Silvio Berlusconi, confirming the decision made on appeal. 
The thoughts of a seven-year jail sentence are now far away for the 78 year-old. And now he is ready to return to take centre stage in Italian politics once again.
Sigh.
What seems like a Mel Brooks film - at least according to the Attorney General Eduardo Scardaccione - is, in reality,  daily life in Italy, a nation whose happenings continue to make people laugh the whole world. Had someone invented the story that you may have read on Lercio.it, we would have all fallen about in stitches. But no... on the night of May 28th in 2010, on the other side of a phonecall with the police headquarters in Milan, was the Italian Prime minister, Silvio Berlusconi.
"You're making a mistake," says il Cavaliere, "the girl that you have stopped is the niece of former Egyptian President Hosni Mubarak." It was at this point when, according to Scardaccione, it ended up like a script worthy of the director of Robin Hood, Men in Tights (or Frankenstein junior, depending on your preference). Among the players emerge the 17-year-old dancer Ruby Rubacuori (Ruby Heartbreaker), real name Kharima el Mharoug, Municipal Councillor Nicole Minetti, celebrity agent Lele Mora, and the then director of news broadcast TG4, Emilio Fede.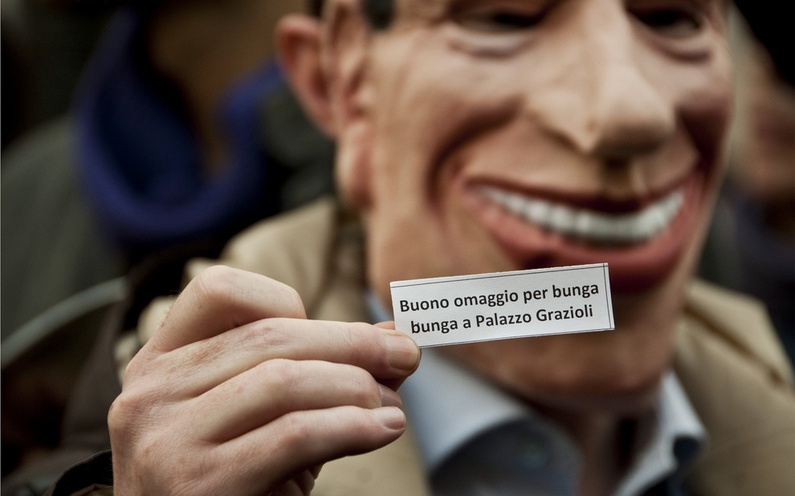 Over the years, words have been wasted. The charges are of extortion and prostitution -  in June 2013 those sentenced were given seven years, but were also barred from holding public office in accordance with the fledgling Severino law, which bars anyone sentence to more than two years in prison from office.
But in recent years, the talk has been about everything from feats of Ruby Rubacuori - who was the furthest thing from being the niece of Mubarak - to the vocal abilities of Giuliano Ferrara, former editor of il Foglio newspaper, who dedicated a song to the magistrate Ilda Boccassini nicknamed, for this occasion, Ilda rossa di procura (literally, Ilda, the red public prosectutor - for of course, all enemies of Berlusconi are communists...) And then there's the reaction of Berlusconi's former wife Veronica Lario, delle Olgettine (Berlusconi's female friends, for whom he covered the rent and they allegedly paid him back with 'favours')  and of those who participated, just for once, for those imagining 'elegant dining'.
In recent years, these bunga bunga parties inspired skits, stories and even a game dubbed 'Bunga bunga room'. Slowly, this expression has earned his place in the first three words that we hear when we introduce ourselves as Italians. Pizza, spaghetti, bunga bunga. Not necessarily in that order. So, instead of waka waka, we will continue to dance version of Elio e le Storie Tese:
"If you're not careful, you'll go to jail because of Africa". 
Ilda rossa di procura - Giuliano Ferrara, the former editor of il Foglio (2013)
The news has gone around the world: rubygate, bunga-bunga, sexgate. Whatever you want to call it, this interlude in the life of il Cavaliere is finished. And now his community service in a nursing home for the elderly in Cesano Boscone (Milan) is over, Berlusconi is truly free and ready to fight against the Severino law.
Every time we think we've arrived at the last act, our expectations are overturned, almost inevitably, leaving us to wonder what will happen next...
Translated from 2015, Berlusconi reloaded