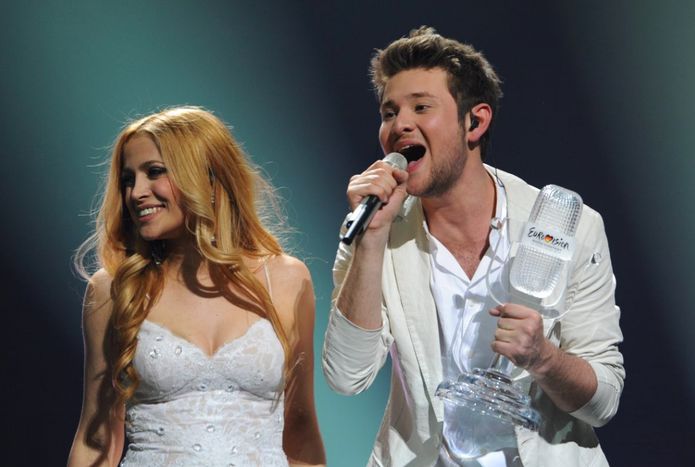 2011 win for Azerbaijan: Eurovision returns east
Published on
Norway, Germany...after two years in western Europe, Azerbaijan was the surprise winner of the Eurovision song contest on 14 May. The 2012 contest will be held in the Caspian Sea coast city of Baku, an awkward host city given that the country is in an ongoing military conflict with its neighbour Armenia
Many people were left scratching their heads on Saturday night.
Where is Azerbaijan again?
Depending on the definition you use, this will arguably be the first time that the Eurovision song contest (ESC) will not be hosted in 'Europe'. The border between Europe and Asia is generally taken to be the Caucasus mountains, which Baku is technically just south of. It will be the first time the ESC will go to a region with several active military conflicts - the Caucasus is home to several disputed territories and ongoing military conflicts in Chechnya, South Ossetia and Dagestan to name a few. It will be the second time an ESC will be held in a muslim country, following the final in Istanbul in 2004 (hosted in the European side of the city, west of the Bosporus).
Bloc voting
Each country gets an equal amount of votes no matter their size. Azerbaijan's unexpected win topped off a night of surprises. Nobody I talked to before the contest had predicted a winner. Most were putting their money on Sweden, which came in third place.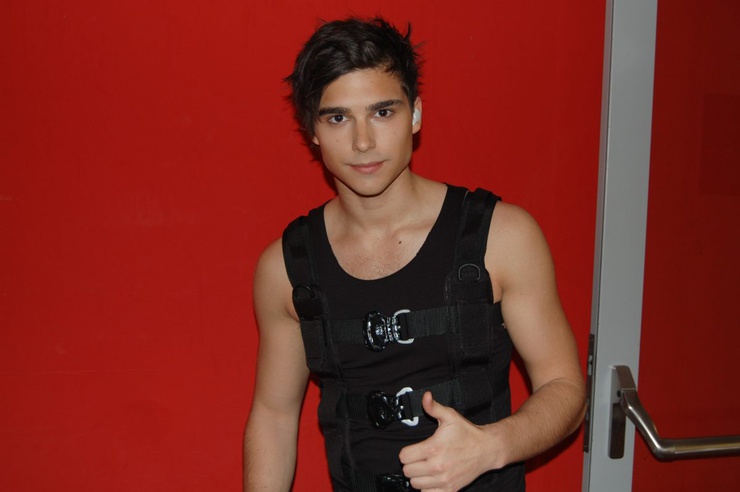 Azerbaijan's win, with what many in western Europe saw as a poor quality song, will cast doubt on whether the jury system introduced in 2009 has solved the problem of bloc voting. The vast majority of Azerbaijan's points came from eastern European countries. The only Western European country to give Azerbaijan 12 points was Malta. As the country's voting results were being announced, by halfway through it was clear that each time a former SSR in the soviet union came up, that country was going to give 10 or 12 points to fellow former soviet state - out of 43 countries competing, ten were former soviet union members.
The only Western European country to give Azerbaijan 12 points was Malta
Former eastern bloc countries now make up more than half of the participants. As they have been admitted to the contest over the past fifteen years, it has become increasingly weighted toward the east since there are so many more countries on that side of Europe than in the west. The situation came to a head in 2008 when Russia won the ESC hosted in Serbia under similar circumstances, receiving huge numbers of votes from its former satellite states and virtually none from western Europe. The revulsion to how political the ESC voting had become was so great it caused long-time British ESC host Terry Wogan to dramatically quit live on air. There were discussions over whether the big four countries which pay for the contest – France, Germany, Spain and the UK – should continue funding a contest they can't win. In reaction the European broadcasting union, which organises the show, instituted voting reform in 2009 so that each country's vote is now determined 50% by televoting and 50% by a national jury of music industry experts. The idea is that the jury members are not supposed to be swayed by political or ethnic loyalties but rather only on the quality of the song.
West no more?
At first the system seemed to be working. In 2009 Norway won by the largest margin in Eurovision history with a song that was clearly head and shoulder above the rest. In 2010 Germany won with a radio-friendly pop song, receiving votes evenly spread throughout east and west. But this year's highly political bloc voting with its stark east-west divide will call into question the impartiality of the national juries. Azerbaijan will make for an awkward host country other ways as well. The country has been in an active conflict with its neighbour Armenia since 1993 over the disputed territory of of Nagorno-Karabakh, which is now technically still part of Azerbaijan but is under Armenian military control. This conflict has in the past bled into the ESC. In 2009 a number of Azerbaijanis who had voted for Armenia's entry during the contest that year were reportedly summoned for questioning by the ministry of national security. Once word got out, the EBU threatened to exclude Azerbaijan from the contest if it ever happened again. There were also allegations in 2009 that the Azerbaijan broadcaster blurred out the number for people to call to vote for Armenia during the contest. The EBU fined Azerbaijan 2, 700 euros for this, as well as for distorting the TV signal during Armenia's performance.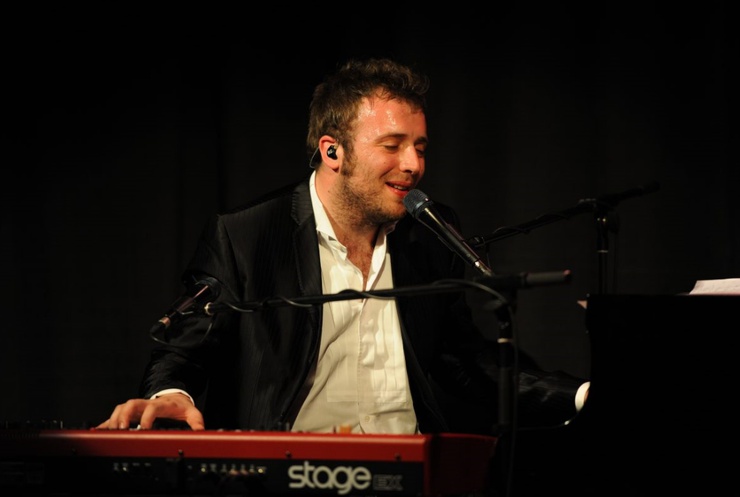 There is a feeling of disappointment and confusion from western European fans. Ironically it is probably the western European country that has historically had the least interest in Eurovision that will have its interest increased as a result of this year's show. Italy's second place finish (thanks to Latvia's twelve points) was a shocking placement for a rather un-Eurovision like jazz entry. It guarantees that the country won't leave the contest again, at least in the short term. That means there will now be five big countries paying for the contest. 2012 will be an interesting year of political intrigue for the contest. But if another eastern European country wins again with a song that is perceived to be of poor quality, it could turn people in western Europe off for good.
In general western European countries did much poorer than predicted. The UK, which some bookies had favoured to win the competition with the fielding of a popular boy band called Blue, placed 11th. Ireland's X-Factor contestants Jedward finished eighth (though there was still surely some delight in beating the UK, which as predicted awarded Ireland their twelve points (Ireland gave the UK a treacherous six! - ed). Denmark's catchy indie song New Tomorrow finished fifth. Switzerland came in a humiliating last place, while Spain didn't do much better at third-to-last. Meanwhile Estonia and Hungary, two other entries that had been tipped to win, came in astonishingly second- and fourth-to-last respectively. Meanwhile Ukraine's rather forgettable song came in fourth thanks to the addition of a live sand painting during the performance.
Images: main © Alain Douit, Peter Van Den Berghe, EBU; Eric Saade © Glen Webb, EBU