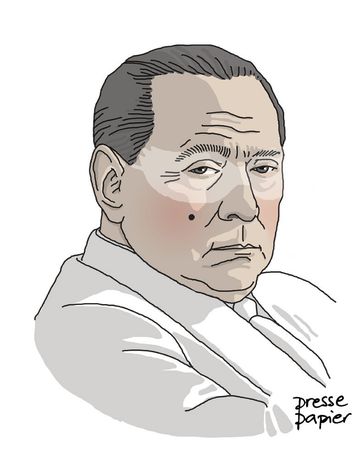 1000 euros for a night with Silvio Berlusconi
Published on
Southern Italian businessman Gianpaolo Tarantini stated* in a 29 July police interrogation that he had recruited 30 young women for 18 parties in the prime minister's private villas between September 2008 and January 2009. Some are said to have received up to £880 to spend the night with Berlusconi. The Spanish, Italian, French and British press is outraged
'Lack of credibility' - El País, Spain

Italian head of government Silvio Berlusconi dedicated most of his speech at the 10 September Italian-Spanish summit in Sardinia explaining his relationship to women. The left-liberal daily comments: 'What is making Berlusconi a person who is unsuitable to represent a serious country and a decent government, depriving him of any authority to conduct dialogue with his counterparts, is not his private life but the confused blurring of boundaries between the private and the public which he has brought into Italy's political life.
'Confused blurring of boundaries between private and public in Italy's political life'
The press conference concluding the bilateral summit of ministers is the best proof of this lamentable mixing of genres. His awkward explanations, interspersed with self-adulation, macho humour and sexual innuendo, lasted almost ten minutes and became increasingly complicated, to the growing embarrassment of both Spanish and Italians present at the meeting' (11 September)
'Public inquiry needed' - La Repubblica, Italy
Since April the left-liberal Italian daily La Repubblica has been calling on Silvio Berlusconi to answer ten questions about the scandals involving his person. After the most recent revelations about parties with paid women the newspaper calls on the head of government to finally justify himself before parliament: 'Sex, prostitution, shady dealings and drugs. Berlusconi has slid into this milieu because of an unresolved sexual weakness which his wife Veronica Lario revealed at the right moment.
The slow but inexorable revelation of the disordered lifestyle of the PM - who has become addicted to sex - must be ended
From this milieu many intrigues and too much blackmail could emerge which the head of government is clearly no longer able to foresee and control as he did in the past by giving himself permanent immunity. The slow but inexorable revelation of the disordered lifestyle of the prime minister, who has become addicted to sex, must be ended by a public inquiry if we want to prevent the credibility of the institutions from being destroyed along with Berlusconi's reputation. He should finally confront parliament and give it and us account of his activities. He can't be allowed to get away with his usual advice not to read the papers' (Giuseppe d'Avanzo, 10 September)
'Press: intimidation, pressure, control' - Le Monde, France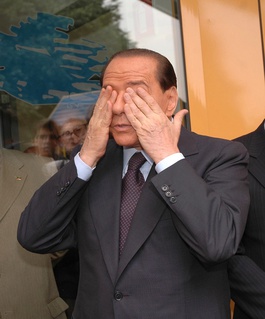 Italy's head of government Silvio Berlusconi has filed a suit against the newspapers La Repubblica and L'Unità, which had reported critically on his purported sexual escapades. The French daily Le Monde writes: 'Berlusconi has initiated a new phase in the 'tension strategy' with the press. This battle could prove far more perilous for the prime minister than he thinks. Although the outcome of these trials remains uncertain, Berlusconi has other means of intimidating the press: his own papers. It was Il Giornale, a newspaper belonging to his own group, that led the slander campaign against Dino Boffo which forced him to resign as director of the catholic daily Avvenire. Intimidation, pressure, control: Berlusconi's machinations have set off a wave of protest in favour of the freedom of the press. Some 260,000 people have signed the petition launched by three eminent jurists and put online by La Repubblica, denouncing 'an attempt to muzzle the free press' (Philippe Ridet, 10 September)
'Bunker mentality' - The Times, United Kingdom
The conservative daily sees three reasons why Italy's head of government Silvio Berlusconi could soon be removed from office: 'Mr Berlusconi may, for the moment, be riding out the scandal. But three things make him vulnerable. The first is the damage he has caused to Italy's image abroad. Foreign sniggers and the schadenfreude over a country that appears to be reinforcing its stereotype are deeply wounding to Italians. Second, he now displays a bunker mentality that is more and more at odds with reality and political common sense.
What if a foreign power decides to exploit this tawdry affair?
The libel writs, the denials, the ostentatious display of business as normal conceal a seething anger over the failure of his virtual world of image and spin to protect him from the real world. Third, there is an unspoken worry of blackmail. Some of the girls are said to be from Eastern Europe. What if a foreign power decides to exploit this tawdry affair? It is not only Rome's worry. Italy is also an important Western partner in Nato, the Balkans and Afghanistan. The prime minister's antics concern and embarrass all his country's friends' (10 September)
*According to the daily Corriere della Sera