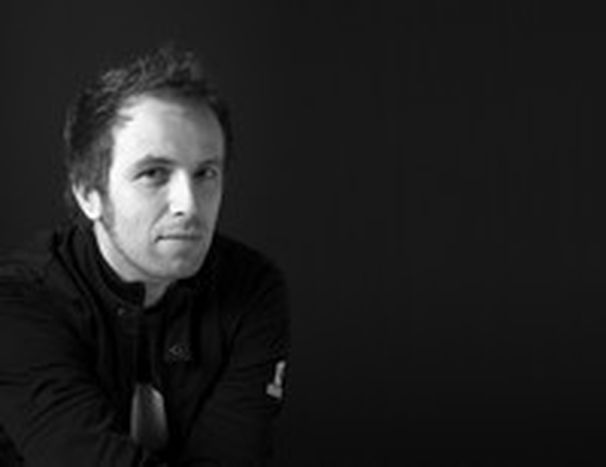 1000 and more: Europe's young designers
Published on
Translation by:
christopher hall
Magazines in auction rooms, high consumption in the art market - trend review
160 lots, thirty years of design; might as well be a whole generation. On 18 December, the'Artcurial' auction house in France, a temple of the art market, has put three-dimensional pieces up for sale. Bids have rocketed. Among some big names in design, a thirty-year-old encouraged blue-eyed boy of collectors is after some dazzling personal creations.
'It was just a few years ago that I still didn't have the foggiest about the world of art galleries,' jokes Cédric Ragot, who studied industrial design. Five or six telephones for Alcatel, some snowboarding shoes for Salomon, some motorcycling boots for Puma, an outline of a bicycle, some collaborations for L'Oréal or EDF: his innovative design has reaped its rewards and patents and even a 'design star', awarded in October 2007 for his 'Wifi' robot designed for Meccano.
(©Cédric Ragot Design)
However, these are more demanding pieces which have propelled him onto the forefront of the scene. The talent scout? Giulio Cappellini, master of Italian design. At the furniture exhibition show in 2005, he picks out the iconoclastic stool by the young Frenchman and advises him to present it in Milan the following year. He becomes one of the protégés of the Parisian gallery 'Tools', a pioneering research group of contemporary design.
Press follows the trend
Design, did you say? 'People find it hard to make the connection between the decorative object, presented in the gallery, and the ordinary industrial product,' says Cédric Ragot, who is still demanding a design for all. 'However, the creation process is the same: adapting your response according to the context, whilst resisting independent suggestion.'
Marrying the beautiful and the useful together is an art in itself, which brings success. Every French newspaper has its own design section, be it the highbrow daily Le Monde, women's fashion magazine Biba or highly specialised monthly Art magazine. A small review by the winter and national press in the former: In order to symbolise the changes in the home during the last few years, Ikea asked its designers to produce ten pieces of furniture and decorative objects.
Biba's design trend book asserts itself as being more select: We pay the price for the design, thanks to the wine stopper designed by Christian Biecher for Ruinart or the ice bucket jewel case from Dom Pérignon signed by the Australian Marc Newson. It is best not to touch it whilst you are learning about the recommendations of another item: How to treat yourself to a classical design without bankrupting yourself?
Good plans
Green with envy? OK, we will summarise our insider secrets. If 'vintage' means little to you, head for the book publishers' shops. These people put together the designers' initial plans, with their consent: you are therefore able to rely on the dependability, newness and relative accessibility, on condition that you do not succumb to a model combining deluxe materials and costly procedures.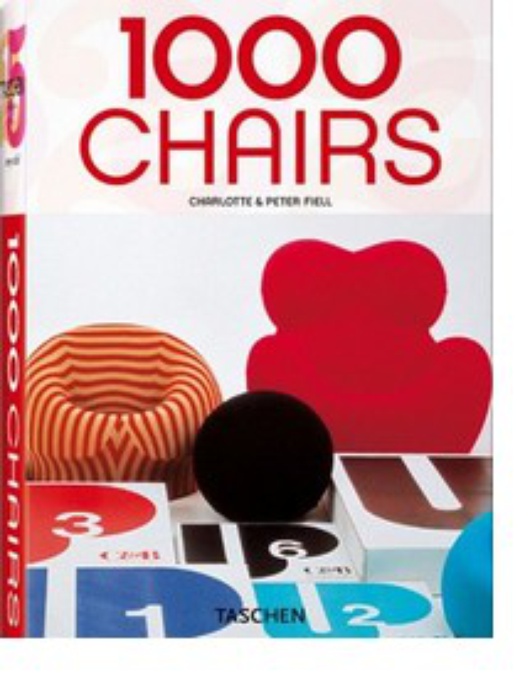 Bids to one side, gamble on the sales in region which conceal objects and recent furniture, therefore affordable. It is at the antique dealers where you hunt out furniture and objects of ancient production, having acquired a patina over time. Even if it means sharing: buying in bulk allows you to optimise the investment, which will anyhow prove to be wise eventually.
With regard to car boot sales and flea markets, they can be worthwhile events, but you must have a good look around: 1000 lights and 1000 chairs in Taschen international editions are supposed to equip you with the knowledge in order to learn to recognise the pieces and trace their variants. Internet sales? At your risk and peril; there are many copies out there, notably those originating from Italy, where their production is authorised!
Young promoters
Not opted out yet? Having seen the proliferation of talents in every corner of Europe, your evil risks spreading beyond the borders. Made in France, Ronan and Erwan Bouroullec, two brothers from Brittany with boundless creativity, have infiltrated the greatest publishers such as Cappellini, Vitra, the Roset line and the Kréo gallery, to name but a few. However, we evoke an entire generation of mini Stark, walking in the predator's shadows. Italian-Swiss originating Claudio Colucci is recognised for his bright colours and surrealist universe. With his baroque creations, Jaime Hayon himself is the last hellion from the Spanish scene, regarded as one of the top ten creators listed by English magazine Wall Paper.
After Munich, German designer Konstantin Grcic refused 'rational design' and Royal College of Art in London from 1988-1990. Another prestigious institution, the Design Academy in Eindhoven, has given a soaring boost to a child from her native country, Helle Jongerius. A humanist in industrial design, she worries, with the malice which characterises her, that the aesthetics of the object often takes precedent over its intended use. A reflection which agrees with Cédric Ragot's analysis. If the design experiences such a keen interest, it is because it is the best added value. A quality that marketing has not missed out on exploiting.
Translated from Design très coté