Obrazki czasem wystarczą
Published on
Z wielką przyjemnością publikujemy wybór rysunków, zamieszczanych na włoskim babelblogu LiNea [it]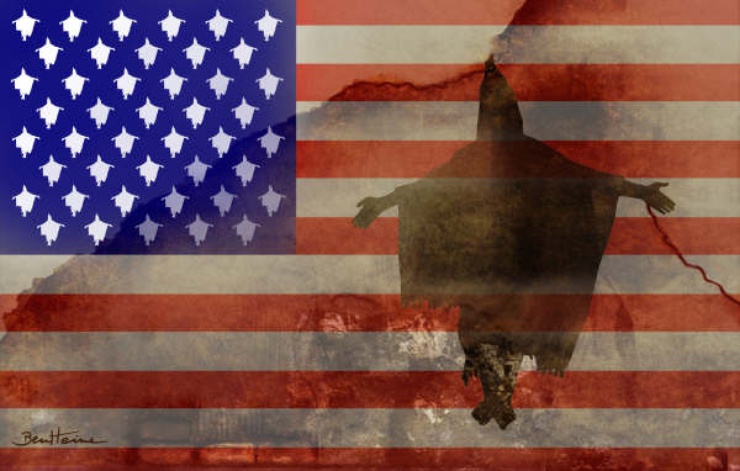 Stany Zjednoczone cierpią. Według autora Ben Heine: "Dopóki w społeczeństwie jest miejsce na satyrę, dopóty będzie w nim miejsce na demokrację."
Na temat udziału Prezydenta Zimbabwe, Mugabe, w szczycie w Lizbonie w grudniu 2007. Arnald.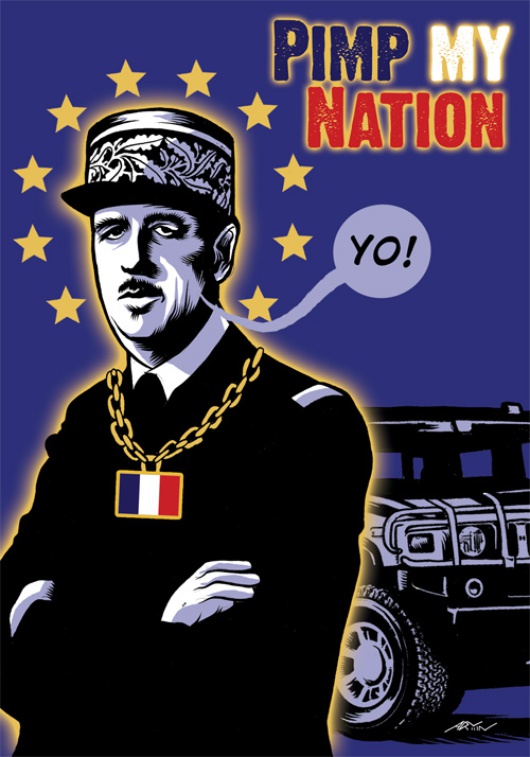 Powtórka w temacie "Ojcowie Europy" - Charles de Gaulle, autorstwa Armin Barducci, z włoskiego miasta Bolzano.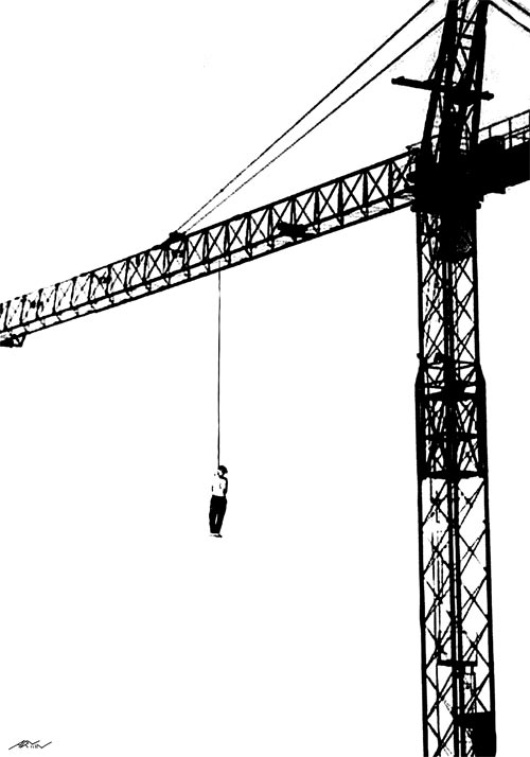 Pomnik nieznanego pracownika. Rysunek autorstwa Armin Barducci, był wykorzystany przez LiNea [it] przy okazji Blog Action Day.
Rosja-Gruzja: lato, czas wojny. Gianluca Costantini, zapytana o to czym jest satyra odpowiedziała: "myślę, że to najlepszy i najmocniejszy sposób na komentowanie rzeczywistości."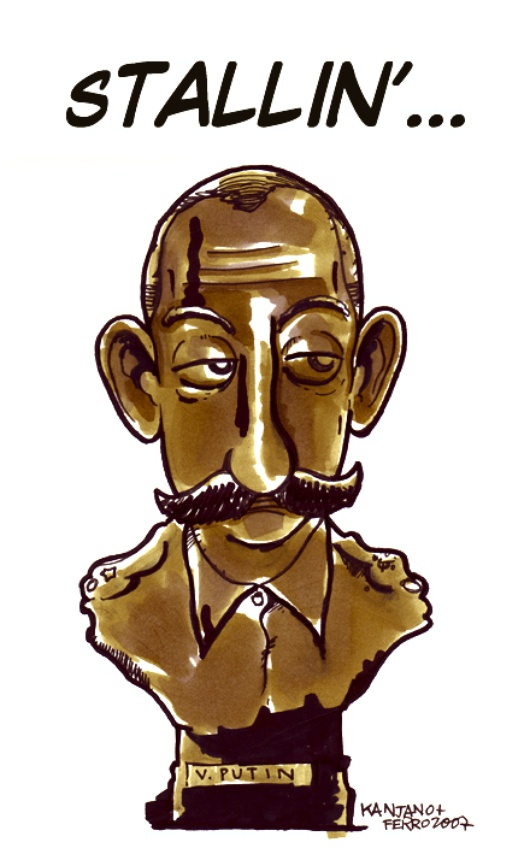 Kanjano/Ferro zamieścili ten rysunek na babelblogu przy okazji protestów w Tallinie 26 i 27 kwietnia 2007. Chyba wszystko jest tu jasne.
Translated from Quando il fumetto commenta la realtà