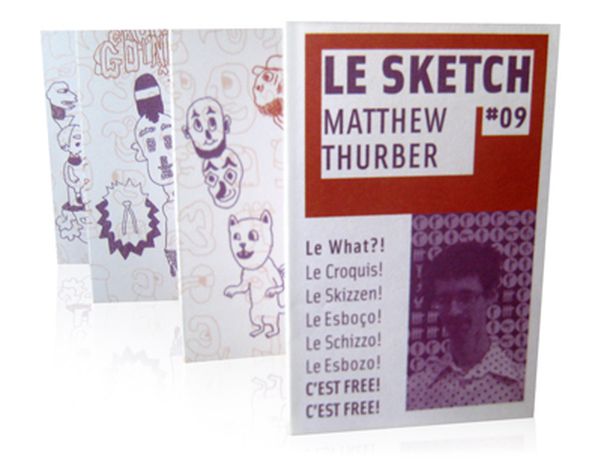 Le Sketch 9 è uscito e gratis su richiesta!
Published on
In questo numero, ospite l'illustratore e fumettista Matthew Thurber con 14 disegni fantasy dove vedrete strane creature, semidei elettrici, gatti e cani sorridenti e bestie allegoriche che sapranno attirare la vostra attenzione in un attimo. Il tutto stampato in rosso-arancio e porpora!
Su Matthew: ha pubblicato la serie a fumetti 1-800-MICE e i suoi lavori sono apparsi su Kramers Ergot, The Ganzfeld, e molte altre antologie. Collabora anche con Vice Magazine. In alcune performance si firma col nome di Ambergris.
Diffondete pure la notizia via Tweeter, blog e qualsiasi altro mezzo: Le Sketch 9
Occhio dunque, perché ai primi di maggio daremo via gratis 10 copie firmate da Matthew.
Le Sketch può essere preso gratis anche qui.

Gruppo facebook group.
Translated from Le Sketch 9 out and free on demand!