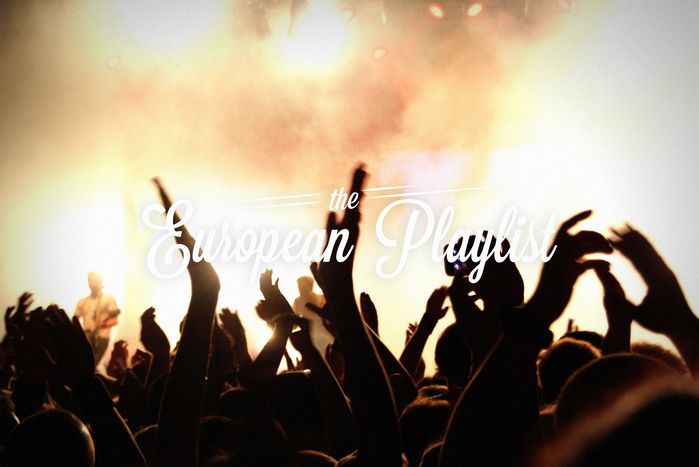 La PLAYLIST DELLA SETTIMANA: HOMO-FESTIVAL
Published on
Con l'ar­ri­vo della pri­ma­ve­ra, le gior­na­te si fanno più lun­ghe, si ri­sve­glia­no i sensi. Ora che ci siamo la­scia­ti alle spal­le i fred­di po­me­rig­gi, i fe­sti­val si mol­ti­pli­ca­no e non poche città ac­col­go­no folle avide di festa e di buona mu­si­ca. Ecco una se­le­zio­ne dei grup­pi che si stan­no mettendo in mostra sui pal­chi del Vec­chio Con­ti­nen­te. 
Dall'Olan­da (o da Dis­ney­lan­d?) ar­ri­va Jan Smit, ac­com­pa­gna­to da To­po­li­no, Pa­pe­ri­no e da un grup­po di ma­jo­ret­tes in ado­ra­zio­ne. Ki­tsch? Sì, ma è uno dei nomi di punta del fes­ti­val Nach Von Oran­je, che si terrà a Rot­ter­dam il pross­i­mo 25 apri­le. Leef Nu Het Kan, Jan Smit, 2010. 
Il grup­po ska Be­ta­ga­rri si esi­bi­rà a Vi­lla­rro­ble­do (S­pagna), il 1° mag­gio, al fes­ti­val Vi­ña-ro­ck. Se vi va di im­pa­ra­re l'eus­ke­ra (la lin­gua dei Paesi Ba­schi), il video è sot­to­ti­to­la­to. Im­pos­si­ble is not­hing, ba­be­lians! Euri tanta baz­koit­zean, Ha­mai­ka Gara, 2006.
Lei dice "No, no", ma noi diciamo "Sì, sì". Premete play e godete della pace che trasmette la voce della francese Joe Bel. Il pu­bbli­co svizzero ha avuto la possibilità di vederla dal vivo durante l'ul­ti­ma edi­zione del Cully Jazz Fes­ti­val, lo scorso 4 aprile, a Cully (Svizzera). No, no; In the city, 2012.
Neanche il Ben Af­fle­ck più duro po­trebbe re­sis­ter­e al ritmo delle canzoni dei catalani Love of Les­bian. Il gruppo è stato uno dei piatti forti del fes­ti­val San­San di Gan­día (S­pagna), che si è tenuto dal 17 al 19 aprile. Si tu me dices Ben... yo digo Af­fle­ck, Love of Les­bian, 2012. 
I mar­sigliesi IAM hanno par­tecipato al Ca­pri­ces Fes­ti­val di Crans-Mon­ta­na (Svizzera) 2014. Il n'y a pas de rai­sins mais de rai­sons pour la co­lè­re! Stein­be­ck, se tu potessi ascoltarli... Les rai­sons de la co­lè­re, Arts Man­tiens, 2014. 
Ed ecco qui un'anticipazione del lavoro dell'inglese Et­her­wood, che si è esibito al festival Snow­bom­bing di Mayr­ho­fen (Aus­tria) all'inizio del mese di aprile. Begin by Let­ting Go, 2014. 
Chiudiamo la Play­list con i po­lacc­hi The Dum­plings. Po­trete vederli il 10 maggio a Brigh­ton (Regno Unito), al festival The Great Es­ca­pe. Nie słucham, The Dum­plings, 2013. 
Translated from La 'playlist' de la semana: Homo festivalensis