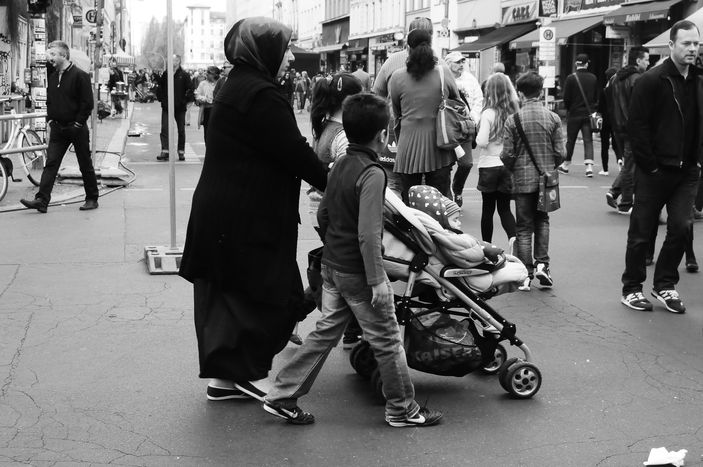 [fre] SE CONSTRUIRE UNE NOUVELLE VIE 
Published on
Pho­to­gra­phe : Ioana Radu
" Avoir un pays c'est avoir le sen­ti­ment d'ap­par­te­nir à quel­qu'un, à quelque chose, à un lieu, d'une ma­nière ou d'une autre. Toute per­sonne cher­chant à vivre ailleurs n'es­saye pas seule­ment de trou­ver ou de re­trou­ver ce sen­ti­ment d'ap­par­te­nance pour elle-même mais éga­le­ment pour les per­sonnes qu'elle aime. Alors qu'une mère pro­mène son bébé dans les rues de son nou­veau pays, un père montre à sa fille l'en­tre­prise fa­mi­liale et un autre pa­rent at­tend en silence que son fils ter­mine de dé­jeu­ner. Pous­sés par leur de­voir de pro­té­ger et de sub­ve­nir aux be­soins de leurs en­fants par tous les moyens, ces pa­rents par­cou­re­ront le monde pour leur construire et leur as­su­rer une vie meilleure. Com­ment les en­fants vivent-ils cette tran­si­tion d'un pays à l'autre ? Dans leur tête, quel pays de­vient alors leur pa­trie et quel autre leur se­cond pays ? Ber­lin, 1er mai 2013, mar­ché."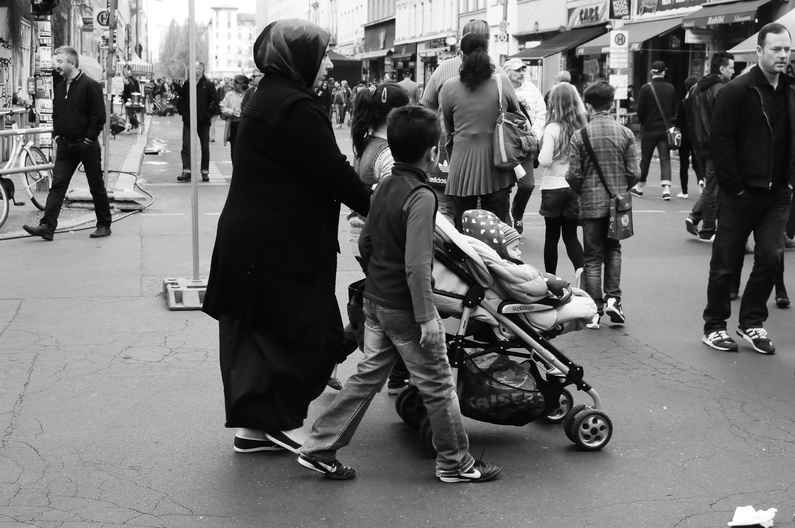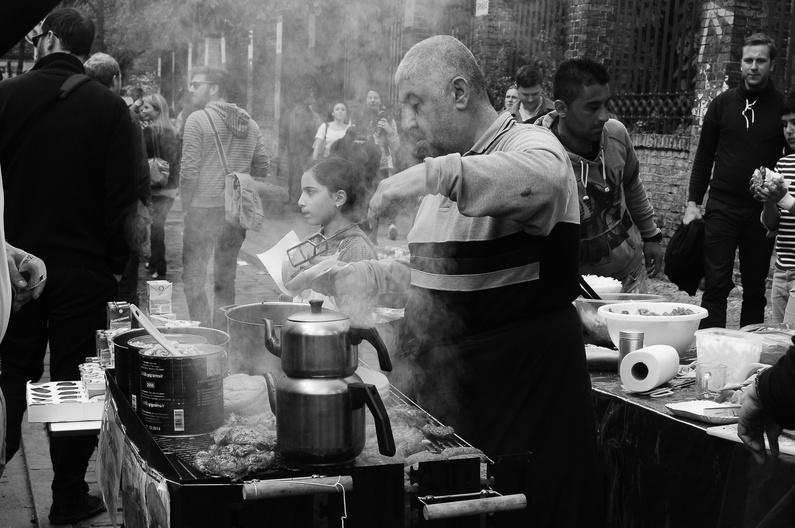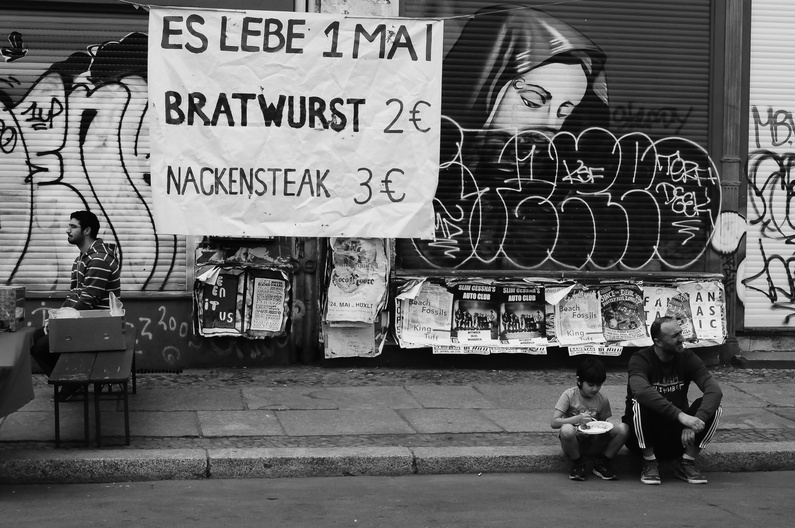 "Home means ha­ving a sense of be­lon­ging to so­meone, so­me­thing, so­mew­here, so­me­how. Sear­ching for se­cond homes, people try to (re)create this sense of be­lon­ging not only for them­selves, but also for the loved ones. 
A mo­ther guides her baby through the streets of its new home, a fa­ther teaches his daugh­ter the fa­mily bu­si­ness and ano­ther pa­rent waits si­lently while his son is ha­ving lunch. Dri­ven by their duty to pro­tect and pro­vide with all their power, pa­rents would cross the world to construct and en­sure a bet­ter life for their off­spring. How do chil­dren ex­pe­rience the pas­sing from a home to ano­ther, which world be­comes for their ima­gi­nary the so cal­led ho­me­land and which the se­cond home? Ber­lin,1st of May 2013, Food Mar­ket"
iioa­na­ra­du@​gmail.​com
Translated from Building a second home