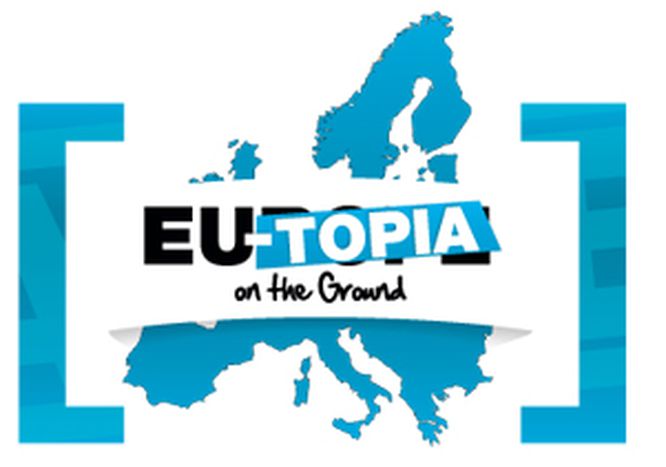 Nuestras urbes EUtópicas
Published on
Vale, el chiste de EUtópicas es penoso, pero lo prometido es deuda: os presentamos las ciudades seleccionadas para nuestro nuevo proyecto, EUtopia on the ground.
Calendario Febrero: Budapest Marzo: Atenas Abril: Varsovia Mayo: Nápoles Junio: Dublín Julio: Zagreb Septiembre: Helsinki ¿Todavía no conoces este proyecto?
EUtopia on the ground consiste en 7 misiones editoriales que tendrán lugar en 7 ciudades de Europa. En cada misión, 4 periodistas y 1 fotógrafo cubrirán durante 4 días una urbe europea con el objetivo de elaborar un reportaje individual sobre el terreno. Se trata de una oportunidad única para cubrir las iniciativas —con un punto utópico— que los jóvenes europeos están llevando a cabo. Para más información, clica aquí o envíanos un correo a eutopia(arroba)cafebabel.com.

Este proyecto ha sido financiado por la Fondation Charles Léopold Mayer pour le progrès de l'Homme, la Fondation Hipocrènne y la Comisión Europea a través del Ministerio de Asuntos Exteriores francés.