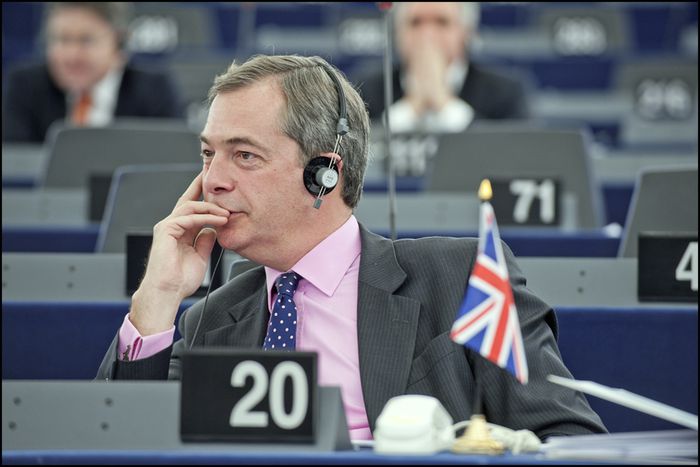 Nigel Farage: ¿orgullo europeo?
Published on
Sorprendiéndonos a todos, el euroescéptico Nigel Farage ha proclamado su amor por Europa en un anuncio de la Ryder Cup. ¿Acaba de salir del armario europeo?
"Amo Europa". A los europeos les sorprenderá saber que esta frase ha salido de la boca de Nigel Farage, líder del partido euroescéptico de ultraderecha UKIP. Farage se ha hecho famoso por su desprecio hacia todo lo que venga de Europa continental, como las lenguas y las culturas, y quiere sacar al Reino Unido de la Unión Europea. Sin embargo, su declaración d'amour ha sido inmortalizada en un anuncio para la empresas de apuestas Paddy Power, apoyando al equipo europeo en la Ryder Cup, el torneo de golf bianual que enfrente a Europa con Estados Unidos. Vestido con su mejor traje de golf y alardeando de swing, cualquiera diría que Nigel ha dejado su actitud euroescéptica aparcada por un tiempo. Al menos, lo suficiente como para enamorar a los votantes con este irónico mensaje.
Translated from Nigel Farage: Coming out of the European closet?