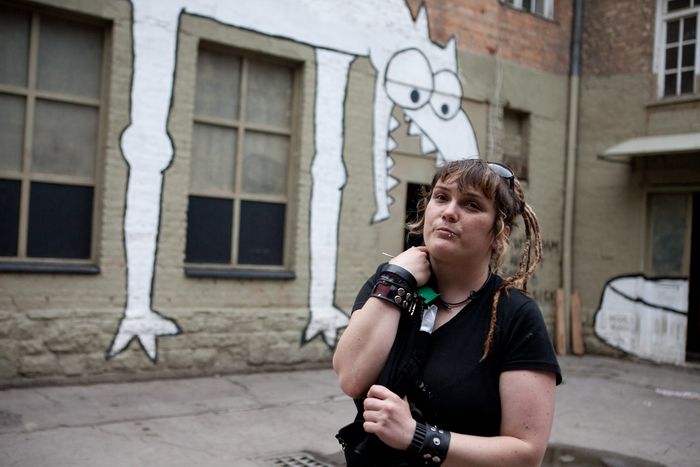 Zagreb's alternative zones of inspiration
Published on
What comes to mind when you think of Croatia, aside from the beautiful coastal scenery and maybe some good vacation deals on 'lastminute.com'? You may not think of it at first, but the Croatian capital is on its way to being considered an important alternative cultural hub
'When I arrived in Zagreb for the first time, the Medika cultural centre did not even exist yet,' says Christian. The street artist from Germany has lived in the Croatian capital for years. 'There wasn't a single place we could go to have a beer, listen to music and feel some alternative vibes. Having come here from the diversity of nightlife escapades in Berlin, the situation here came off as a bit depressing.' Christian gives us a night tour of the city centre. As we pass through yet another crossroads, he explains that one of his activities, juggling near pedestrian crossings, earns him enough extra money to get him through to the end of the month. Otherwise, he runs an independent theatre production organisation. 'These are often better off than those which are publicly funded through state grants,' he admits. 'However, due to a narrow-sighted policy, government-funded theatres are given more prestige and visibility, and this because of a policy that lacks vision. In order to successfully explain to politicians how to run the mechanism of art endowment, we would have to become one of them. There is a high risk of failure in politics because, when you are successful, you must conform and sell your soul.'
'ATTACK' for culture
Until now, every Croatian organisation that officially wanted to act on behalf of culture had to formally break the law and 'squat'. This was the case for ATTACK ('autonomous cultural centre'), an NGO created in 1997 as a result of the anti-war union campaigns and the anarchic movement dealing with informal arts education, and also for Mochvara, which organises poetry evenings, concerts and exhibitions. In 2007, Medika was the first squat in the city's history to be made legal. Sanja Burlović, 35, explains that the alternative cultural scenes in Zagreb and Belgrade are much better because they are much less commercial. 'It must be noted that all the credit does not go to the city, but to us, she says. 'During Medika's early years – when the buildings were originally used as a pharmaceutical plant - I lived as if I were in a ghetto: I slept there, worked there and protected myself against eviction threats.'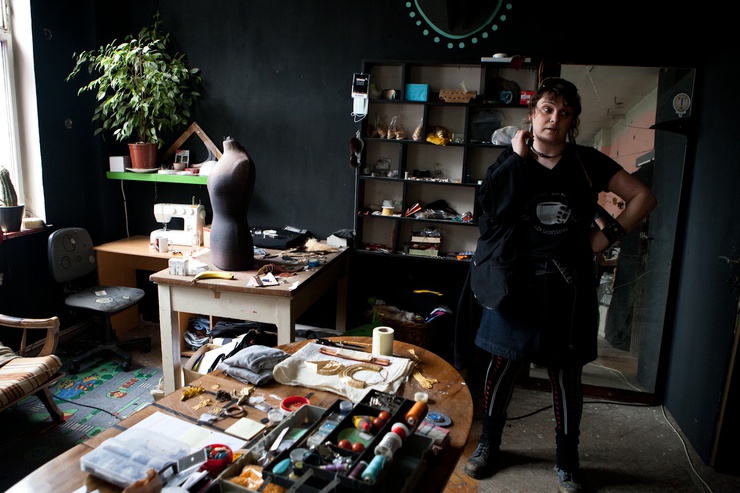 Luka wonders out loud. 'If we are talking about alternative culture, then why Zagreb? Mochvara is a myth of its kind. It is synonymous with the high school era (as with the club Purgeraj), because today nobody really wants to travel that far for nightlife. From the moment you have to pay 40 kunas (5 euros) to enter the club. Medika is no longer truly Medika. It does not fit with the ideology of the squat. As a 23-year-old, I cannot say that Zagreb has much to offer. Okay, if we take a look at the 'classical' art (traditional museums, 'serious music' concerts), the situation is not bad. But the alternative art scene does not do so well. Taking the cultural activity of the city into account, you cannot compare Zagreb to Sarajevo, Belgrade and Ljubljana.'
Luka does admit that there are people trying to get the cultural scene up and moving. 'Some initiatives are truly impressive, such as screen on the green (watching animated films on the lawn), the museum of broken relationships which was started in 2007, and the Animafest international festival which takes place between two other legendary theatres: Tuškanac and Kino Europa. However it is unfortunate that the majority of these exciting evenings are only held at the seaside.'
'Student centre'
Despite its institutional-sounding name, the student centre seems to be one of the most important levers of Croatian culture. A barrier and an unattractive patio lead to several dilapidated buildings in scaffolding that have undergone painful renovation works. It is symbolic of the condition of contemporary art in Croatia. Out of the fifty people here, only a few deal with the culture at large, through actions supporting the theatre, film, visual art, music, and the media scene, such as organising 'performances', concerts and workshops. Despite the centre's lack of infrastructure and people, important celebrities have been discovered here, such as Tudor Ordan, Ana Horvat (music), Oliver Frljić, Miran Kurspahić (theatre), Ines Matijević and Jelena Kovačević (visual art).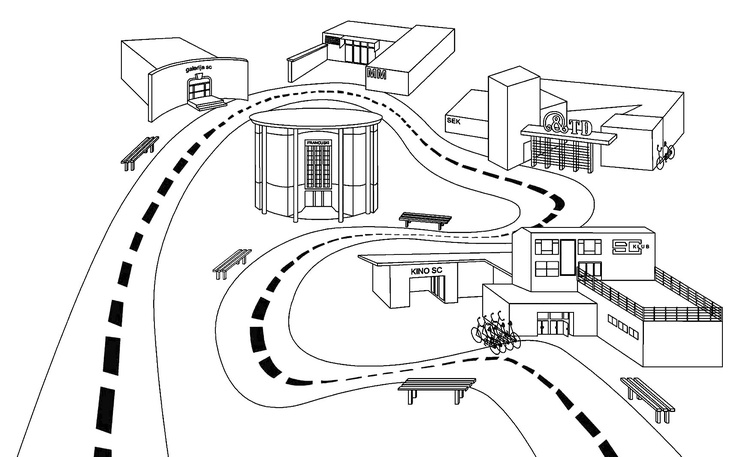 Silvija Stipanova deals with the planning of theatrical events in the student centre. Whilst she is still waiting for the talents in Croatian jazz to be given equal recognition to Amsterdam's amstel quartet, she severely criticises the position of Luka. 'It all depends on what you are interested in and what view you have of the arts,' she says. 'Believe me, if someone wants to have a good time in Zagreb, they should have no problem. The essential question that remains is when culture can be considered experimental, alternative or independent. For us, it's quality that matters. If a creation does not deserve to be institutionalised due to its quality, then I do not see why we need to give it any attention.'
'Believe me, if someone wants to have a good time in Zagreb, they should have no problem'
Just as the European union has political inclinations towards Croatia, it seems that Croatian culture can linger after the same appetite, especially is cinemas once called 'Kino Balkan' have been renamed 'Kino Europa'. From 1 July 2013 onwards, we thus will probably hear of the first changes on the Croatian cultural independent scene.
This article is part of cafebabel.com's 2011-2012 feature focus on the Balkans, Orient Express Reporter 2, a project co-funded by the European Commission and with the support of Allianz Kulturstiftung.
Images: © Julien Faure for 'Orient Express Reporter II' Zagreb by cafebabel.com 2012, in-text courtesy of © Student Centre Zagreb
Translated from Zagrzeb: kulturalnie, alternatywnie (?)