YO!FEST TO PUT SPOTLIGHT ON YOUTH ISSUES
Published on
This year, Cafébabel is a partner of the YO!Fest. The festival, 9th-11th May, in Strasbourg, part of the European Youth Event (EYE 2014), will highlight key issues that concern young people, with high-level debates, activities and workshops run by and for young people.
About YO! Fest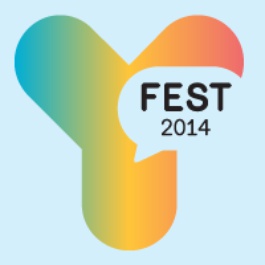 YO!Fest is the annual youth festival organised by the European Youth Forum. Mixing political debates and workshops with live music and artistic performances, for the 5th year running YO!Fest will mobilise young people and youth organisations across Europe.
Highlights include a Living Library of human "books" on discrimination, organised by the Council of Europe, circus performances, games and "YO!Shake" – a participatory dance performance. YO!Talks will see young people give interactive and thought-provoking talks and the programme is full of workshops and debates covering a wide variety of topics from "European values", discrimination, entrepreneurship and volunteering through to EU politics, media training, youth work and climate change.
YO!Fest is going to be even bigger and better this year, as a prominent and key part of the European Youth Event (EYE 2014) organised by the European Parliament in its premises in Strasbourg. The EYE 2014 will, for three days, bring together 5,000 to 8,000 young people from all over Europe, to meet, exchange and debate their "Ideas for a better Europe", around five key themes: youth unemployment, digital revolution, future of the European Union, sustainability and European values.
The European Youth Forum will run the YO!Village around the European Parliament, a lively space where YO!Fest-goers will find a wide range of interactive activities run by and for young people, including stands, political debates and workshops on the five core themes, artistic performances such as dance, circus, theatre, street art and graffiti, sports installations and live music, as well as informal discussions at the YO!Café.
YO!Fest is also going to be part of the activities inside the European Parliament with high-level debates, engaging politicians and decision-makers with young people. On both evenings of the event there will be live music, on Friday 9th May an open air concert, in Strasbourg's Place Kléber, organised by the European Youth Forum and hosted by the City of Strasbourg, will be headlined by Asian Dub Foundation and La Fanfare en Pétard. On Saturday 10th May a club night at Rhénus Nord will see the festival-goers dance the night away to the best European electro/pop/rock beats. Puggy, DJ Falcon and DJ Riva Starr will play. The winners of YO!Fest's Emerging Band Contest will also play both nights of YO!Fest.
More information can be found on the YO!Fest website, here. 
About EYE 2014
EYE 2014 takes place at the European Parliament in Strasbourg, 9th – 11th May. The European Parliament will open its doors to thousands of young people from all over the EU. Participants will be invited to meet with European decision-makers and speakers with a wide range of professional experience to exchange ideas and perspectives on youth-related issues, develop new, innovative ways and solutions to crucial questions for the future and experience the rich cultural diversity within the European Union through the staging of various cultural performances. For more information, see www.eye2014.eu