World Carfree Day – not a great success in Europe
Published on
Translation by:
Jo Ashworth
Widespread traffic-jams throughout European cities and the rest of the world show that without publicity campaigns, World Car Free Day is just a fantasy
World Car Free Day 2007 could not have been made easier for Europe's citizens. Taking place on a Saturday – a day when there is the least need to use a car to get around the city - and with the sun shining down on most of the continent, it invited most people to spend time outside in the glorious weather. Despite all this, traffic jams build up in most cities – not a good sign for the fight against climate change.
Madrid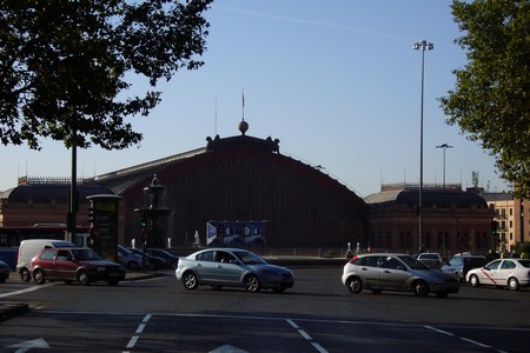 9am, Saturday 22 September in Madrid. Many revellers are just going to bed after the first night of the weekend. Around Atocha metro station in the city centre, the loud roar of car engines can already be heard
Almendralejo (Extremadura)

In Spain they say that in provincial towns, 'people take their cars even just to buy some bread.' It is 9.30am and we are in Almendralejo, a city of 25, 000 inhabitants located in Extremadura, Spain's most rural region. Toast must have been on the menu for breakfast today because heavy traffic is already starting to accumulate on the town's roundabouts
Stevenage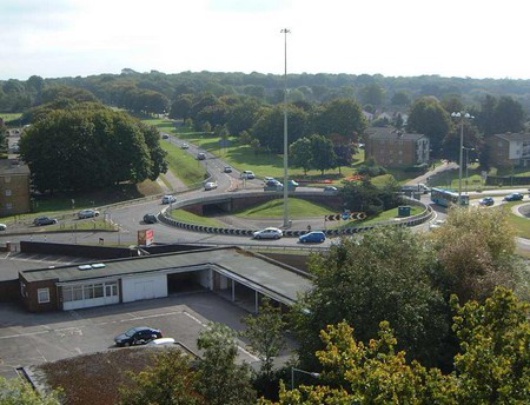 Standstills are a daily occurrence in London and its surrounding motorways. It is 11.30am in Stevenage, 37 miles from London, and traffic is building up as is typical on these English roads.
Nantes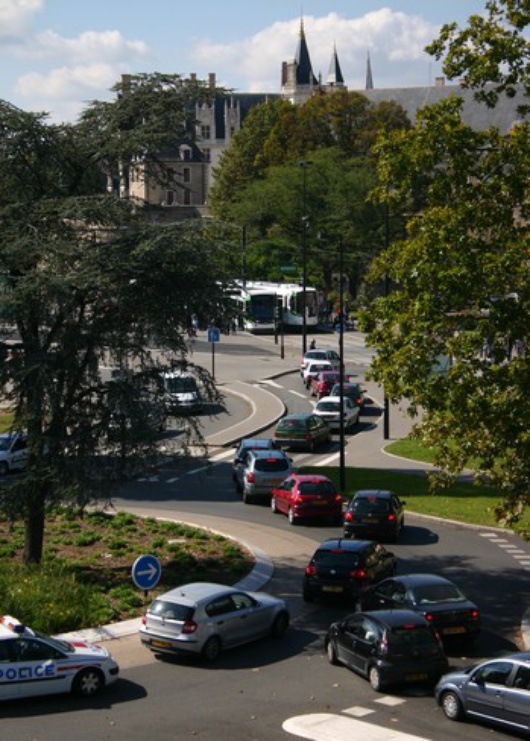 Even Nantes – hometown of Jules Verne – does not escape the traffic-jams. It is midday and this is the view of one of the roundabouts on the main route in to the city.
Paris
sent by cafebabel.com
It is now 3.30pm, rush hour for those out shopping on such a sunny day in Paris. Calls to leave cars at home have fallen on deaf ears, and the Arc de Triomphe is bustling with cars travelling along the Champs-Élysées.
Budapest: Europe's saving grace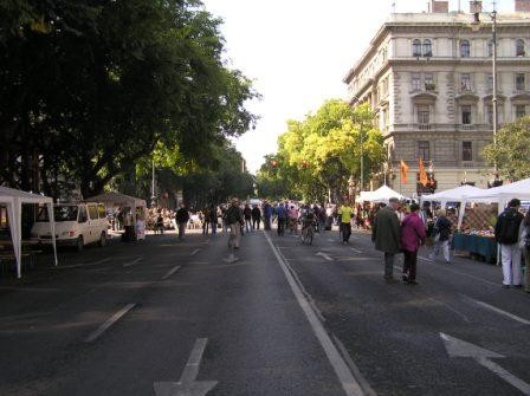 It is 4.30pm in Budapest and finally we see a city which is truly dedicated to World Car Free Day. This Saturday, one of the city's main streets has been closed to motorised traffic. The locals wonder about without fear of being run over as they visit the numerous information stands which have been set-up.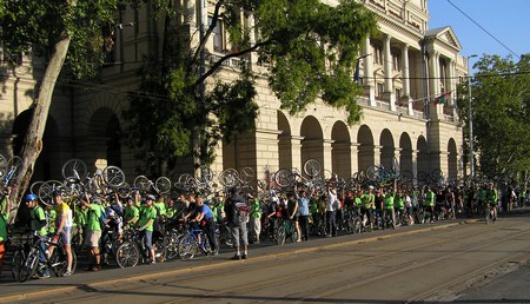 In the surrounding streets there is a massive procession of cyclists which, like every year in the Hungarian capital, have come together to demand more cycle-lanes in the city. This year the number of participants reached 35, 000.
Bangkok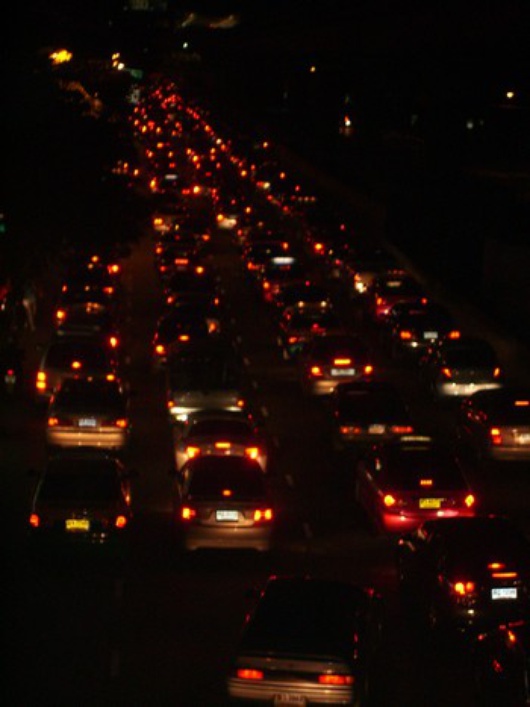 In the rest of the world there has also been a poor response to World Car Free Day. An example: it is 8pm in Bangkok and anyone would think that the city's inhabitants do not have homes to go to.
Photos: Fernando Navarro, Alma López Figueira, Mª Concha Hierro del Hoyo, Judit Jarádi, Fabian Thun, Hélène Bienvenu, Tim Neale
Translated from Europa se estrella contra el Día Mundial sin coches