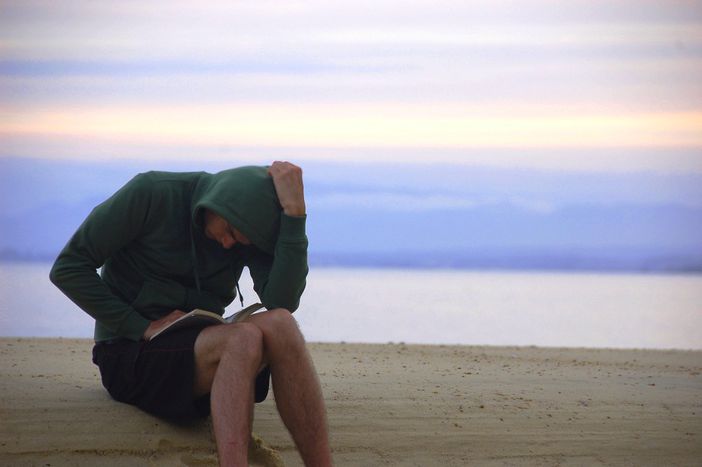 Why would you learn Hungarian?
Published on
I could be daydreaming on the soft sand with a women's magazine at my feet and a little sunburn on my shoulder. Unfortunately, it's my Hungarian grammar book in the room I am sharing with two other students. They, too, decided to sacrifice their holiday month of July to improve their Hungarian
It's been four days on the Debrecen campus, and so far I've squashed the fourth mosquito in the shower and drunk two bottles of termeszetes asvanyviz (mineral water) in less than three hours. Debrecen is the second largest city in Hungary. This year I traded off the beach for vocabulary lists and Hungarian verb conjugations; all this on a scorching heat wave usually leading to a late evening headache. The thing is, I'm not alone in this! There are almost 150 of us, coming from some 50 different countries, sacrificing two to four weeks of our precious holidays to hear those strange Hungarian intonations.
Who are these loonies studying in summer?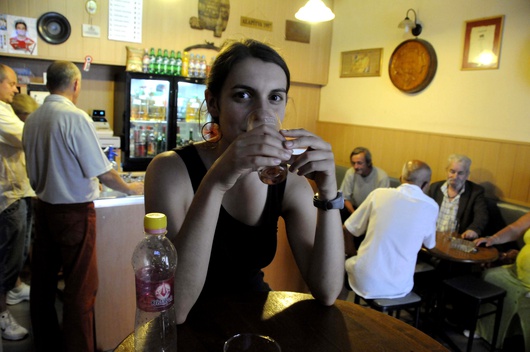 Two-thirds of those hard-working students attending summer university received a full tuition and maintenance scholarship. That's the 'all inclusive' Hungarian way! It covers accommodation, as three people share a room in the campus student residence. Cafeteria meals are also included: the ultimate place for socialisation and language immersion literally going through our stomach.
Anna and Judith are my superb companions in this adventure. To my right there is the former, a 23-year-old Italian fluent in English and German. She discovered Hungarian through a student exchange in Budapest, and went on to study it at the University of Padova. To my left, there's the latter: a Serbian-born Canadian of Hungarian descent growing up in Vancouver. It's her second time at 'debreceni nyari egyetem', trying to reconnect with a language she hasn't had the chance to practice elsewhere. Stories like hers make up this joyful student body.
Hungarian is (almost) useless…
One just doesn't go all the way to the westernmost part of Hungary for no reason! Rarely do people start learning the language for professional purposes, since Hungarian is known for its non-Indo-European origin and particular complexity. It's hardly worthwhile, mainly because of the country's recent financial crisis. However, Oxford law student Thibault is certain his Hungarian language skills will be useful on the long run, as he intends to work for a large European law firm. My English classmate masters Hungarian suffixes just as he juggles with French clauses. These little language geniuses enrolled in Debrecen actually work their fingers to the bone. My case no longer surprises anyone.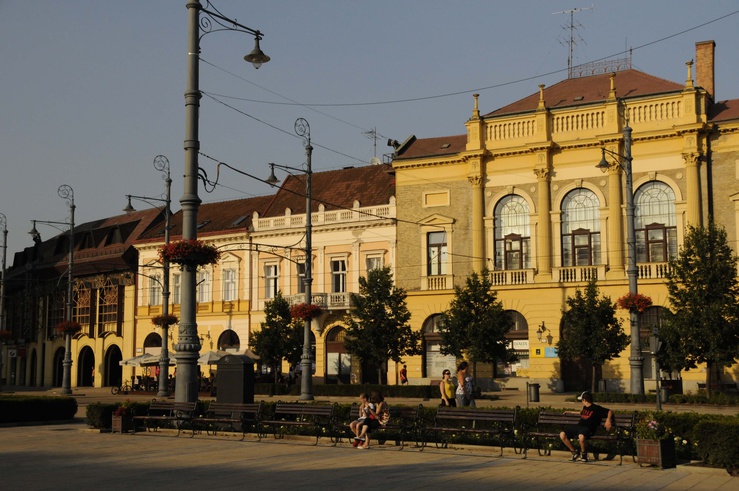 As a multilingual journalist, I am hardly a newbie when it comes to summer universities. Needless to say, it's an excellent way of learning a new language. As far as Esterhazy's language is concerned, I happened to come across it two years ago, while writing travel guides on Budapest and Hungary for a French publisher. It kept on haunting me up to the point when I settled in Budapest in September. The Hungarian government kindly granted me a symbolic scholarship to go study their language and culture for a year. Despite locals' endless praise and my previous knowledge of their strong stuff, I am still far from being fluent! Czech student Márketa admits to the difficulties of using Hungarian in a professional context, especially if one does not master all of its nuances. Her interest in Hungarian is purely sentimental, since her boyfriend is a local.
…which makes it invaluable
So here we are, talking about the main reason we learn this painfully difficult language: love stories. Despite all expectations, dedicated learners clearly outnumber those just flirting with the idea. Vincent is in his forties and teaches Maths in Quebec. He's decided to head for 'terra incognita' – that is, learning Hungarian. 'I've learned it all on my own, I've good writing skills but I rarely get the chance to speak it, which is why I've chosen to enrol here. I find the language extremely logical.' Other European students took up Hungarian courses at their home universities for no particular reason, or because 'speaking a foreign language always helps'. Or simply for the scholarships Hungarian universities offer. And because there's no reason why they shouldn't do it, after all. Those numerous Polish here describe it best, reminding of their well-known friendship with locals:
'I find the language extremely logical'
Surprisingly enough, summer school doesn't equal wasted holidays. The four-hour daily schedule in Debrecen (excluding weekends) is highly efficient: it's all meant to get our minds off that boring morning routine. They organise folklore dance classes, goulash parties, quizzes, weekend trips and other activities bearing the same local print. One conational sums it up: 'Summer university is also about meeting new people and partying.' So true! Going out from dusk till dawn every single night is what makes those mornings such a pain!
Other language courses in Hungary can be found at the Balassi Institute, the université of Pecs or the university of Szeged
Images: main ©gávin/ Flickr; in-text ©Hélène Bienvenu
Translated from Université d'été à Debrecen : migraine contre sable fin