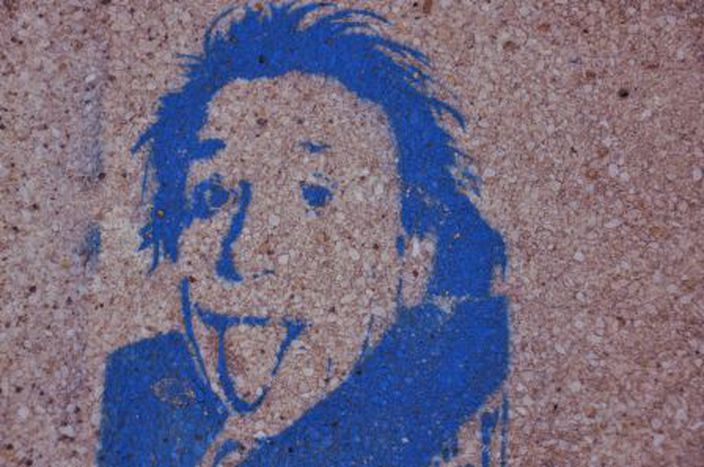 Where Einstein meets a spaghetti Bolognese plate under a cloud of volcano ashes….
Published on
Did you ever consider the environmental impact of a portion of spaghetti Bolognese? Did you ever wonder if Einstein had a love life? Did you ever dream of exploring the heart of a volcano? You did? Then you might be one of the thousands of self-ignored science fans! And the European Science TV and New Media Festival are made for you.
To discover more about the event and the place of science in today's media, we talked to Andrew Millington, the Festival Director and founder of PAWS, a science communication agency based in London, and co-organizer of the event (http://www.pawsdrama.com/index.htm).
A festival dedicated to the promotion of science in TV and new media programmes
Held in Strasbourg with the collaboration of Euroscience (http:// www.euroscience.org), from the 22 to the 23 October 2010, the Festival offered spectators a large range of science films. As well as hosting established science magazines, the Festival put the emphasis on programmes that have developed an informal, humorous, or even show-business approach to science (for the synopsis of the selected programmes check on http://www.euroscience.org/2010,36518,en.html). 'Quality, diversity, originality' was meant to be catchphrase for the current selection. Presenting films that appeal to all generations has also been part of the selection challenge. While drama style seems to suit older generations, new media products are undeniably aimed at younger people. The YouTube reports produced by CERNTv (1) offer a good example of how the web can serve as a medium for the circulation of scientific information (http://www.youtube.com/user/CERNTV).
The Award evening 2010 will be held in London in conjunction with the BBC Year of Science, on 22 November 2010. Prizes in four TV and new media genres (documentary, drama, general TV programs and new media) will be distributed in addition to three special prizes (best environment progamme, best presentation on or by a women scientist or engineer, best documentary according to a teenage jury) .
The aim of this festival is twofold. Firstly, it intends to bring the best of European television to a larger audience i.e. to show widely how science features in TV and new media programming. Secondly, it is meant to be a forum bringing together the different professions involved, from scientists to engineers, from writers to producers, to discuss scientific issues with an audio-visual focus. The Festival's 2010 edition has been announced as a newly styled version. Although it has been happening on a European level for ten years, this was the first time that the festival covered all the genres (TV and new media) and will award additional special prizes. Since its creation, the awards were held in London for historical reasons. From next year on however, it is the hope of the organizers to hold both the festival and the awards ceremony in Strasbourg. Such a move would clearly boost the festival in terms of visibility. Strasbourg has been sort of an obvious choice: it is a city with a definite European feel and it is the home of the Euro Science Foundation's headquarters. Despite the shortcomings of this year's edition (a limited budget and some films screened in English only) the feedback has been good. The Festival Director is confident that from next year onwards, films will be screened in both English and French to appeal to a wider audience.
The challenges of science communication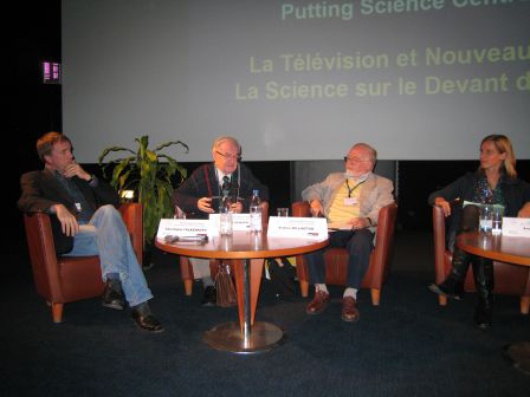 PAW labels itself as a science communication agency. Its objective is to use the whole range of audio-visual tools available to enhance communication and understanding of science and technology. In a world that is rapidly changing and where new forms of media are continuously emerging, such activity will be playing an increasingly important role. PAW produces various programmes and events to bring science to different audiences (general public, TV producers etc…) in a very user friendly form. Asked about the difficulties faced when devising new means to reach a larger audience, our interlocutor categorically rejected the idea that viewers, whatever their age, are not interested in science. The challenge is merely about finding the means to reach them. Obviously, nowadays many of us seek to know more about science and technology. Essentially because we want to be informed about issues that affects us on a daily basis (nuclear power, energy, climate change, new medical treatments…) . Even if we don't always realize it, scientific knowledge has become vital when it comes to making a good judgment, be it in our personal life or in political processes.
Questioning the pretty reduced place of science in TV programmes, I got a clear-cut reaction: no, it is not! It is the amount of exclusive science which is reduced, but if one looks at things more closely, there is more science in the media than it appears at first glace. New treatments, environmental issues, new ways of tracking security etc… are topics that are regularly making their way to general programming (in news programmes, in drama). That brings us to one of the core issues of science communication: how do you sell science to media producers and broadcasters essentially worried about their audience scores? The selling line goes like that: if science is left in a ghetto, it has no dedicated audience. Therefore, a science communicator has to convince producers and broadcasters that science has a broader audience, namely that science is interesting. Indeed science can be hiding behind sports, behind cooking, etc… The festival and awards were precisely designed with that intention.
When the media crowd meets scientists/engineers, they inevitably end up talking about popularization of science. Popularization is not bad. Even the scientists themselves have to simplify because only few people can understand their particular area of research. One can either simplify or do the opposite, break the rule of science. While the former is perfectly justifiable, the latter is not tolerable. Unless one does it in such a way that it is obviously fun ….like in Startreck for instance! If done properly, popularization can be a great communication instrument. That's why the popularization process must be kept under careful scrutiny by experts. However not all scientists are showing the same willingness to embark in the production of media programmes. But their involvement is necessary. In the UK for instance, scientists have to spend a certain percentage of their grant on popularization. The initiative may be unique to the UK but it is an idea that could grow elsewhere.
Throughout the discussion with the Festival Director, it became clear gradually that science at large and science communication in particular is participating in the efforts towards creating a European identity. To have a strong European level of operation has become necessary, as working exclusively at the national level represents a huge waste of efforts. Making a parallel with sports, Andrew Millington explained that Europe has now ways of expressing itself. A structure like the ESOF (2) congress, similar to the Champion's league and the Rider's cup in terms of functions, is capable of fostering the European dimension in the field of science and bridge the gap between science and society. With such structure, Europe can be confident and stand shoulder to shoulder with America or other world scientific contenders, if at times European scientists do not forget to be outward looking.
(1) The European Organization for Nuclear Research is one of the world's largest and most respected centres for scientific research. Its business is fundamental physics, finding out what the universe is made of and how it works. To that aim, it operates the Large Hadron Collider, or particle accelerator, based in Geneva, Switzerland.
(2) ESOF – Euroscience Open Forum – is the biennal pan-European meeting dedicated to scientific research and innovation. At ESOF meetings leading scientists, researchers, business people, entrepreneurs and innovators, policy makers, science and technology communicators and the general public from all over Europe discuss new discoveries and debate the direction that research is taking.!
Picture 1 : Tania Gisselbrecht
Picture 2 : Euroscience.
- Christoph Falkenroth, MINTIFF Science and TV Drama Project, Technical University of Berlin
- Andrew Millington, President of the Festival Européen du Téléfilm et des Nouveaux Médias pour la Science and founder of Omni Communications and the PAWS venture
- Roland Schlich, Specialist in Earth Sciences, Emeritus Research Director(CNRS)
- Anett Sager, Editor for Science, Documentaries Department, ARTE Strasbourg