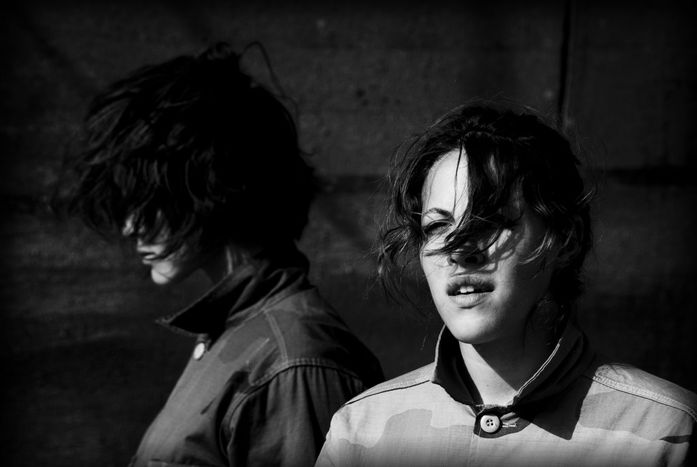 When the Going Gets Tough: Youth in Athens
Published on
The crisis in Greece has affected every Greek one way or another. It represents parents looking for a second job to afford their children's education. Youth forced to go abroad. Relationships ending. Low wages and unfinished reparation work. Not going out because it's too expensive. Parents ask their son to look for a student job. It stands for anger, disappointment and powerlessness.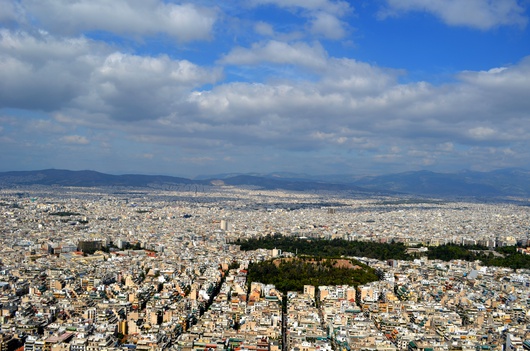 A recent study by the Bertelsmann Foundation, The Social Justice Index, nominated Greece as the most socially unjust country in the European Union. "The cuts induced by the crisis are not being administered in a balanced way throughout the population," argue the authors of the study. One of the most dramatic changes is the joblessness among youth. Youth unemployment in Greece is as high as 52%, according to the most recent Eurostat statistics.
Faces behind the figures
"If you get a good job in Greece, it's as if you've won the lottery," says Eva, laughing. She is a young woman who worked in Paris, but returned to Athens out of homesickness. She was offered a job, but when she was about to sign the contract, her would-be employers lowered her promised monthly wage to a vague "around 700 euros." Similarly, a friend of hers worked for a company for 6 months in an unpaid position, after being promised a good job. "She was furious when she then found out they just wanted her for 600 euros per month," says Eva. This is the average wage in Greece nowadays, regardless of your degree.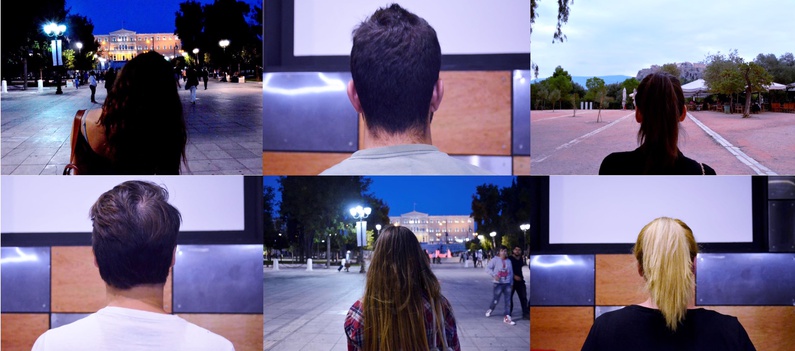 Nikos volunteers for GloVo, a start-up that manages volunteers. Recently, he got a job offer. "It's hardest for those who graduated when the crisis had just hit Greece," he explains. "They were still thinking that they could just get a degree and then easily get a job. They did not realise the importance of networking and experience like we do." 
Hey, at least we're fit?
Depression has become more widespread in Greece, and with it, suicide. "I noticed more and more people taking up sports to have something to do, to fight depression," explains Eva.
Sofia is an event manager in her mid-twenties who is currently looking for a job. She speaks of the personal tensions the crisis brought upon Greeks. "When a recent graduate moves back to their family home after having lived alone for a long time, it can cause some tensions," she explains. "Or when in a relationship, the woman finds a job, but the man hasn't yet."
Young entrepreneurs
Since the crisis, more young Greeks have decided to take matters into their own hands and start their own business. The Cube and the Impact Hub Athens are two recent initiatives that provide young entrepreneurs the chance to get support and funding, chiefly from foreign investors. The Cube offers cheap offices, workshops and networking events to national and international start-ups. An example of a successful start-up it hosted is Incrediblue, an application and website for yacht owners to rent out their ships.

Where The Cube is flashy and cool, the Impact Hub Athens is serene and classy. The Hub brings together social entrepreneurs. "We want to create an environment that pushes them forward," says Dimitris Kokkinakis, one of the founders of the Impact Hub Athens. An example of one of the projects that are hosted and supported by the Impact Hub Athens is Filisia, a music programme designed to help kids with autism.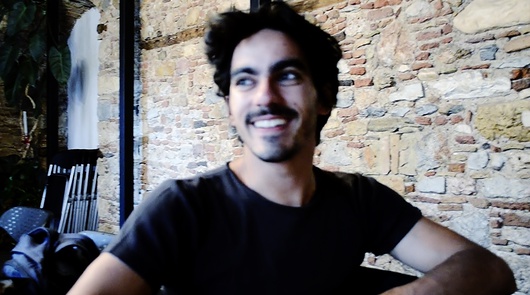 Nevertheless, the success rate of start-ups is low. "It's better to have tried and failed than not have tried at all. The experience is most important," believes Stavros Messini, the founder of The Cube. Dimitris Kokkinakis is of a similar conviction.
So Long, Greece!
Since 2010, 120,000 professionals have left Greece. This number will only continue to rise in the near future. Young people these days start off their studies planning on going abroad after graduation. Angelo is 19-year-old and wants to be a game designer in the United Kingdom. Voula and Claudia are studying journalism and would like to become war correspondents for international news agencies. They don't think they would get any interesting offers in Greece.
Athina is currently living and working in Amsterdam, but she wants to come back to Greece. "The original plan was to live abroad for 3 to 5 years and then return to Greece with more experience. It has changed now. I don't know when I will be able to return."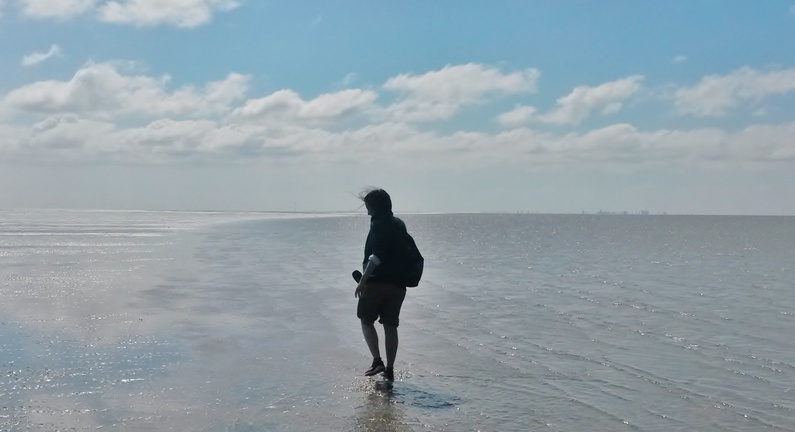 Sofia and George would like to live in Greece, but are looking for jobs abroad because of the little opportunities in their home country. However, they quickly discovered looking for a job abroad is also quite hard. "Greeks generally think it's much easier to get a job abroad. But I went to London, and [it] is a real jungle. They prefer native English speakers and value experience over a degree. A Master's isn't worth that much over there."
"A dictatorship of high taxes and low wages"
As a result of the austerity measures carried out by the Greek government, protests in Athens take place on a regular basis. But when young people are asked about the demonstrations, they shrug and say that people should protest much more than they do now. 
Young people are angry with the government. Angelo is only 19. Alas, he sounds way too bitter for his age, stating that he's "not just angry but disappointed, which is worse." He does not even bother to go to the ballot box. GloVo volunteers Nikos, Tina and Vasilis claim that voting is about "choosing the least bad option."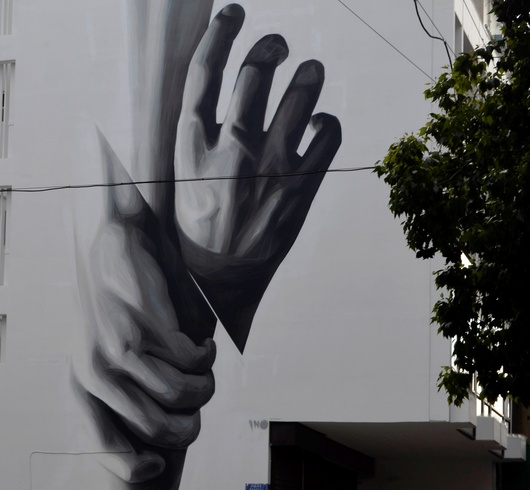 Young Greeks believe change will only come when their generation is in charge. "Everything should start from scratch," argues Athina. "All these austerity measures just make people suffer. The middle and lower classes go from bad to worse and cannot make ends meet." Irena, a young woman doing her PhD in chemical engineering, vents that the policy the current government is pursuing just "makes the poor poorer and the rich richer."
They believe corruption is embedded in the Greek system. "Corruption is everywhere," say Voula and Claudia. "Even in the lower ranks." "In 2012, the politicians promised to lower prices and taxes and increase the wages, but nothing happened. It was just a blatant lie," complains Nikos. Youth in Greece point to the media as an accomplice, ultimately in control of PASOK and New Democracy, the two parties that have alternated in power since the 1980s. "We use social media to discover alternative news sources," explains Vasilis.
Some young people are less harsh on their government. Dimitris from The Impact Hub Athens blames bureaucracy for the slow progress. George thinks the current reforms are needed, but the government has been too hesitant to apply them. 
Greece, the heart of Europe
Do young Greeks see their future within the European Union? Opinions vary from "Hell no!" to "Well, d'uh." Most want the union, but with a new face. They blame the EU for the austerity measures and the lack of Greece's competitiveness. They point to the inequality between the EU countries and to the rise of Euroscepticism. They want less bureaucracy, more solidarity and less xenophobia.
THIS AR­TICLE IS PART OF A SPECIAL ISSUE DEDICATED TO ATHENS AND IS PART OF THE EU-IN-MO­TION PROJECT INITIATED BY CA­FÉ­BA­BEL WITH THE SUPPORT OF THE EUROPEAN PARLIAMENT AND THE HIP­PO­CRÈNE FOUNDATION.