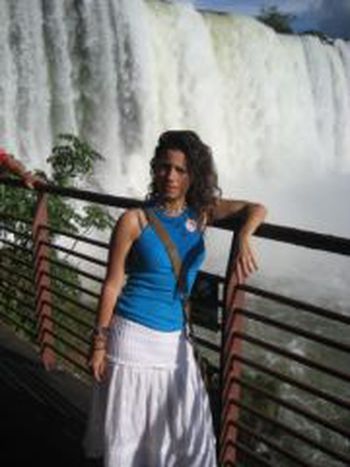 When one postcard from a friend is not enough
Published on
By Anita Kalmane "Send a postcard and receive a postcard back from a random person somewhere in the world!" – that is the slogan of PostCrossing, a website which unites more than 190 thousand postcard fans from more than 200 countries. They all have the same aim – trade, send and receive postcards. I met with Raquel Ferro, the most active postcrosser in Belgium.
A collection of 42 000 postcards
Originally being from Lisboa, the capital of Portugal, Raquel has been living in Brussels for the almost eight years. During the day she is working in a finance department of the insurance company, but in the evenings and her free time – sending postcards. Since January 2006 when she joined the project Raquel has sent more than two thousand postcards and received the same amount! The difference in sent postcards between her and the second most active postcrosser in Belgium is 400...
"In PostCrossing you can receive many more postcards than usually you receive from your friends when they are travelling. And you can receive postcards from all over the world!" she happily says. The system is simple – you send a postcard to a random person chosen by the website. As soon as this person receives and registers the postcard, somebody else gets a task to send a postcard to you. In the beginning you can send up to five postcards at the same time, but the bigger amount of postcards you send, the more postcards in the future can be travelling at the same time. In this spring the website celebrated its 4th million postcard being sent!
In Raquel's case, she got to know about PostCrossing from a Slovenian penpal and thought it's a great idea and initiative since she has been collecting postcards for a long time. "Since I was a kid, I collect postcards. Now I have a collection of 42 000 postcards from all over the world – and only view cards, sightseeing cards. It's one of my biggest hobbies. Everywhere I go, I buy postcards. Everywhere I go, I write postcards to my family," she admits.
Chocolate, beer and Grand Place
Every day Raquel sends around 4-5 postcards through PostCrossing as well as to her private trading partners. When asking how much money she spends per month, she hesitates a bit and then reveals that it is around 150-200 euro per month just for stamps, not speaking about postcards themselves. Although the most expensive sightseeing postcard she has bought was worth two euro, the Portuguese confesses that she has paid even up to 25 euro for a collection postcard as her father collects postcards from Paris from the beginning of 20th century.
We had a small talk also about typical Belgian postcards. Raquel goes around buying postcards every now and then and just before our meeting she got around 100 postcards which will be enough for two weeks. She says that typical sightseeing postcards of Brussels can be found only around Grand Place and they mostly show chocolate, beer and Grand Place itself. It's interesting that Atomium postcards are always more expensive because some part of the money goes to Atomium itself for reprinting it's picture.
Raquel is trying to send different postcards all the time and even keeps all the data with sent postcards in a special file. Even if it takes 1-2 days longer to find and send a postcard, she puts an effort and even carries with her all the time around 10 different postcards according to what people mostly like to receive. "PostCrossing should be a pleasure. If you want to promote your country, you should promote it with different postcards," Raquel thinks.