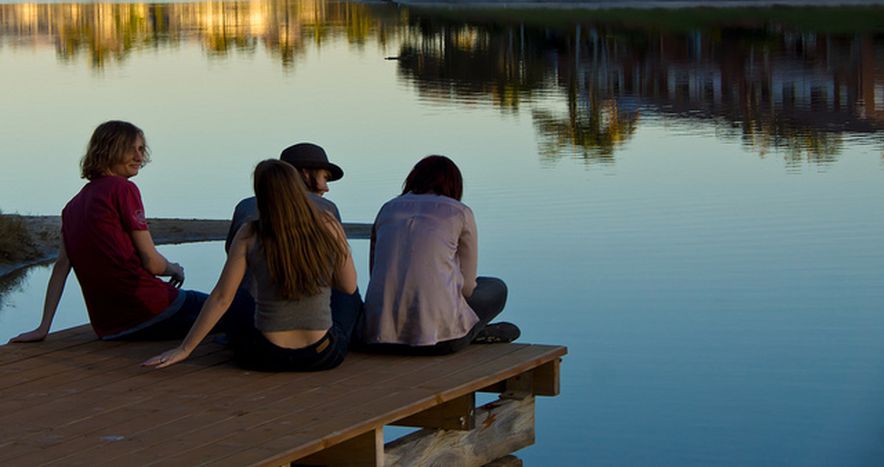 What is Youth Guarantee?
Published on
After the financial crises which deeply affected Europe, the lack of job opportunities for young Europeans all over the continent was one of several social consequences. 
Between 2007 and 2013, youth unemployment reached high numbers across Europe, increasing from 15.7% to 23.4%. As a reaction to this social disaster, the European Commission decided to implement a new programme – Youth Guarantee – to benefit all young people under 25 years. This initiative entails jobs, apprenticeships, and traineeships, as well as continuing education.
Cafébabel decided to interview António Polica, who started working on Youth Guarantee in 2009 when he was a board member of the Italian Youth Forum (delegate to labor and social affairs), and he explained the purpose of this programme better. According to Polica, the Youth Guarantee is a technical measure aimed at fighting long-term youth unemployment and preventing the "NEET" phenomenon, offering a new opportunity to work or train within four months after losing a job or finishing school or university courses. Beneficiaries are young people under 25 years of age. Polica also explained that in some countries, like Italy, the benefits are extended up to 30 years old.
A successful implementation?
The programme's budget is 6 billion Euros. However, the countries most affected by the crisis, Italy and Spain, received half of the total budget (around 3 billion Euros). Only the countries with a youth unemployment rate higher than 25% are beneficiaries of Youth Guarantee funds. Naturally, the implementation of such an ambitious programme faces some problems. Polica warned that Youth Guarantee needs a holistic approach to young people's lives in order to be really effective. Moreover, Youth Guarantee does not create new job spots ; however, it develops guidelines for a new oriented growth approach which Polica considers necessary to definitively solve the problem of youth unemployment as well as unemployment in general.
When asked about the effectiveness of the programme in different countries, Polica said that it has already been successfully implemented in several countries, like Finland, for instance. But since European Union countries are different from each other , the YG must be implemented taking the differences among the countries into account. "To do copy-paste is not enough," said Polica.
Naturally, for a successful implementation of the Youth Guarantee programme, there must be strong cooperation between stakeholders in order to assure the necessary quality for the programme's beneficiaries. Thus, EU countries are currently developing national Youth Guarantee Plans and the Commission is helping each country to develop its plan. If we look at Finland, we have a clear success story. After the implementation of the programme, a study showed that in 2011, 82.5% of young job seekers had received a successful offer. For instance, in Portugal, a country strongly weakened by the crisis, the programme is called "Impulso Jovem," and it has helped a lot of young students looking for their first experience. 
Limits of the Youth Guarantee
However, the programme has its disadvantages as many of the beneficiaries complain about the low monthly allowances or even about the work that is given to them, alleging that it's not the best way of getting ready for the professional world. Despite the measure being a co-partnership with European funds, it is up to each country to know how to better implement the programme, in order to achieve productive and successful results. This is one of the major problems of the programme as many of the European countries seem to ignore how to functionally set up the scheme. Another deterrent factor is, naturally, the underlying bureaucratic process, which delays and muddles the procedure.
Proofread by Danica Jorden