Welcoming the Sarajevo Film Festival
Published on
By Jasmina Hodzic. Picture by Artur Krzykowiak.
Between Angelina Jolie's visit in company of her children and half a million worth ring, between ovations to the actress of a popular soap opera Lara's choice, appearances on the red carpet and vibrant life at the streets of Sarajevo, takes place the eighteenth Sarajevo Film Festival.
Once again it has gathered regional film producers, directors and young talents, with a selection of 210 films from 57 countries, shown to an audience that these days has transformed Sarajevo in a true cosmopolitan center. "Year after year the festival has been growing and developing", says the director of SFF Mirsad Purivatra. "Thanks to the festival, Sarajevo has become a regional capital of culture and arts".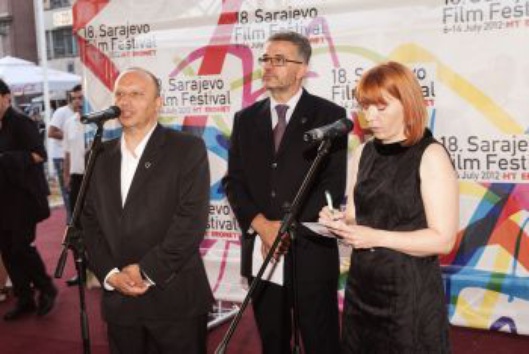 This year's festival that takes place from the 6th till the 14th July has been opened by the film "Children of Sarajevo", directed by now famous BIH director Aida Begić, who recently came back from her premiere in Cannes with a special award of the jury. "Children on Sarajevo" is also competing in the feature film selection, along with eight others: from Serbia, political thriller "Redemption Street" by debutant Miroslav Terzić; two from Austria: "Crossing Boundaries" by Florian Flickr, who has chosen Sarajevo for his international premiere and "What is Love", five story collection by Ruth Mader; three from Turkey – debutant film Emin Alper "Beyond the Hill", "Voice of my Father" Orhan Eskiköy and Zeynel Doğan, and first feature film Belmin Söylemez "Present Tense". The Romanian director Radu Jude is coming back to Sarajevo with his second film "Everybody in our Family", and the Macedonian director Teona Mitevska is competing with her film "The Woman who Brushed Off Her Tears". It is important to note that three and a half of the films are works of women directors, and that half of the competing selection are director's first feature films.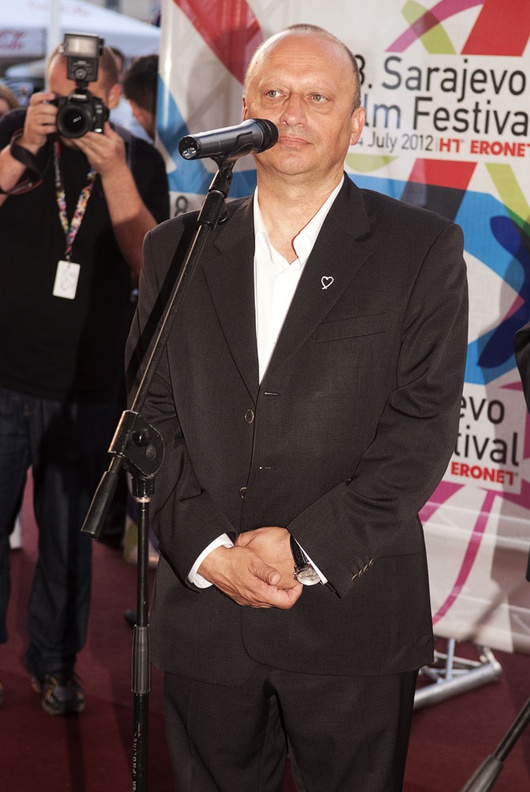 But apart from the film screenings, Sarajevo Film Festival is also presenting a number of support and development projects for young actors and documentary film. Among Sarajevo Talent Campus, CineLink and program Rough Cut Boutique, cafe Babel puts a special note on the film program that will mark the anniversary of the Srebrenica massacre, which is organized by SFF and Youth Initiative for Human Rights (YIHR). Because, as explained by Rada Šešić, director of selection of documentary film at SFF, "documentary film is a sort of a democracy-meter in a society".