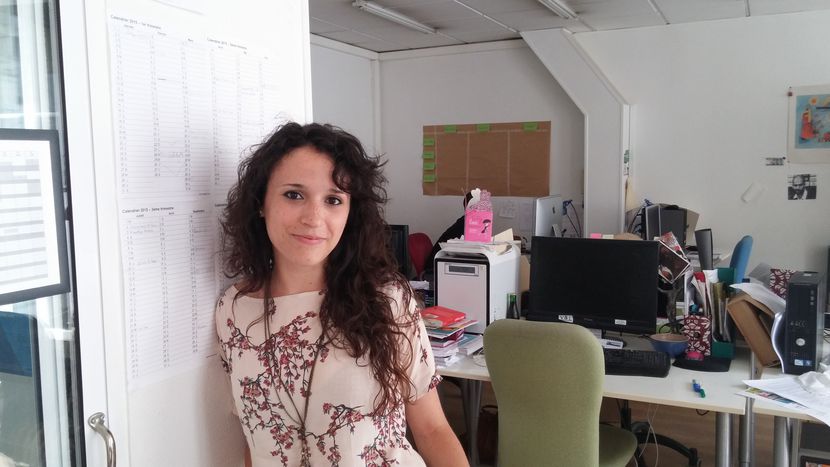 Welcome Naiara!
Published on
Naiara is the new editor of the Spanish version of cafebabel.com, where she will work for the next 10 months. We've ensured that she loves Paris and will define the magazine as a very interesting project both inside and out. Moreover, she's a coffee drinker and has already made several cups to power the cafébabel team. What more could you want?
Naiara has had little more than a week to leave everything and come to cafébabel in Paris. However, this 24-year-old from Valencia was very clear that she wanted to discover the city, French culture and pursue her passion: journalism. "I always had good grades in maths, physics and chemistry but I realised that I didn't want to work in anything related to that," she says. "I love writing, I'm very curious and when I thought about it, everything pointed to journalism," she continues.
The decision caused "un caos máximo" at home but her parents gradually got used to it and their desire to move and live in other countries. So, not for nothing, Naiara did an Erasmus year at Newcastle University where she improved her English, which is now pretty fluent.
We asked her if there's a film that's influenced her. Reflecting a little, she names Into the Wild, with Sean Penn. She says it's easy to identify with the character's story as he decides to deviate from well-worn paths by deciding to leave the establishment. When she decided to jump into the world of journalism, Naiara began a blog about the life she has lived and her personal reflections. 
For her first days as a Parisian, Naiara is looking forward to checking out some of the Parisian cafes made famous in movies and series like Amélie or Sex and the City. Perhaps it will be inspiration for a new post on her blog?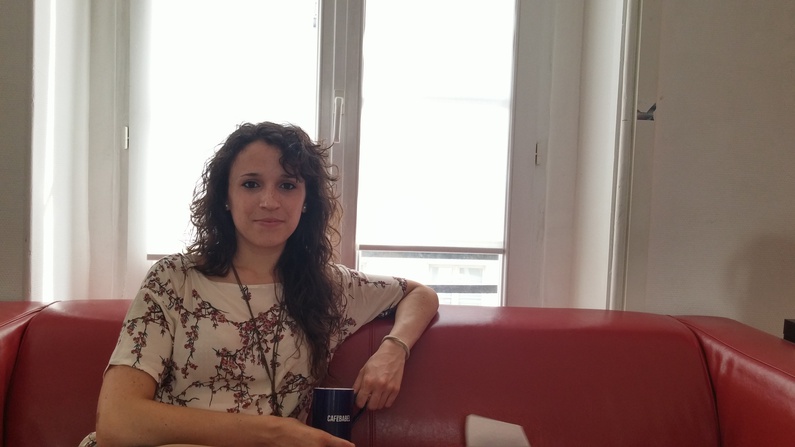 On her experience at cafébabel, she says she wants to learn a lot regarding journalism but also about her colleagues "especially since this is an international and European environment which can be very empowering." Also, she mentions the fact "the pace of work is collaborative and everyone shares." Finally, she describes the magazine as a "very cool project that she has wanted to know from the inside for ages", and now it seems even better. Cool, motivated and a with a good nose for a story, Naiara lacks nothing to jump squarely in the Babelian world. She is already looking forward to meeting you! ¡Bienvenida!
Translated from ¡Bienvenida Naiara!