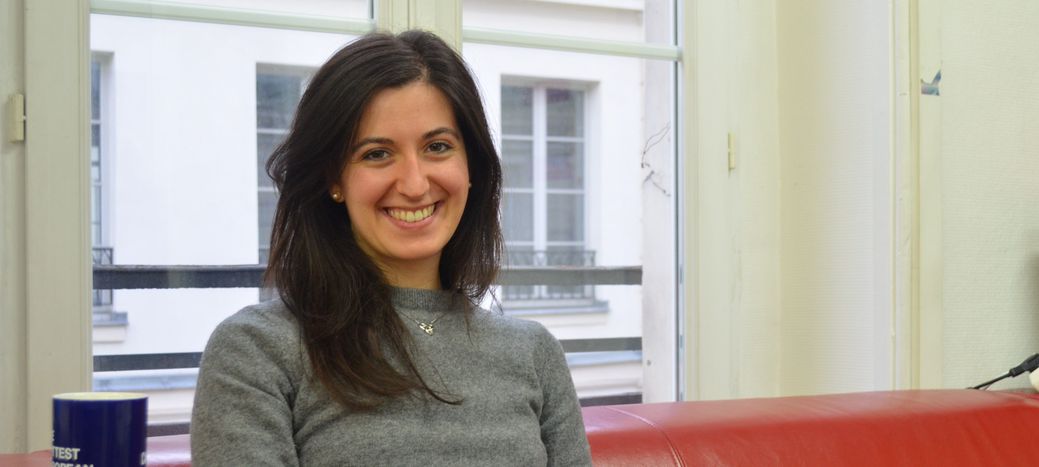 Welcome Lucrezia! Intern for the Italian version
Published on
The Italian version of cafébabel can count on an extra pair of hands during its editorial transition. 23-year-old Lucrezia is from Lecco and studied in Milan; she'll be on an internship in the cafébabel Paris office for the next two months. Welcome!
cafébabel: What were you doing the week before you came to Paris?
Lucrezia: Looking for a way to make my suitcase less heavy.
cafébabel: Before that?
Lucrezia: I was finishing my exams – thinking of Paris all the while!
cafébabel: What brought you to cafébabel?
Lucrezia: I wanted to see if I could become a journalist! I wanted to be able to tell stories.
cafébabel: If you could choose a nationality other than Italian, what would it be?
Lucrezia: Probably Greek. I've always liked the beach...
cafébabel: Where would we find you on a typical Friday night?
Lucrezia: In a Parisian bar with some friends. The same in Italy, to be honest!
cafébabel: Your favourite book? A film that you hate?
Lucrezia: Dino Buzzati, but don't force me to choose one in particular! And I can't deal with horror films; I never make it through to the end!
cafébabel: One good thing about not being in Italy right now? One bad thing?
Lucrezia: Being in Paris and doing tonnes of new things! Though I would have liked to be able to bring all my friends in my suitcase…
cafébabel: What's your favourite planet?
Lucrezia: Saturn, I think that's the most interesting.
cafébabel: What's your mission for the next two months at cafébabel?
Lucrezia: To write loads! And to not think that about what I will do two months from now…
Translated from Benvenuta Lucrezia, stagista per la versione italiana di cafébabel