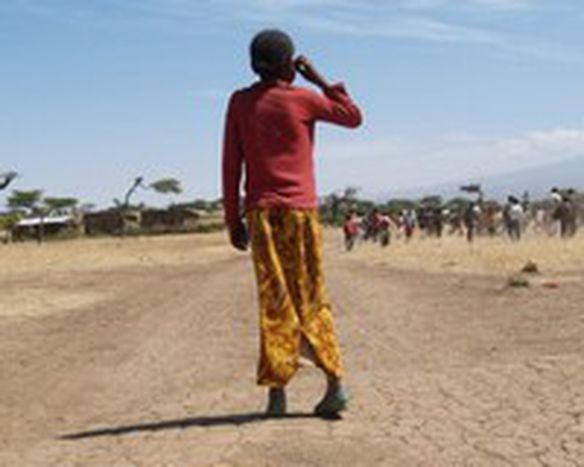 Water for Benin
Published on
Translation by:
tom wales and araceli turmo
In line with World Water Week, Hamburg has been observing 2007's 'Days of Water' since 22 August. A vitally serious issue is at the core of this series of remarkable events
The supply of water: a global problem? A thought unimaginable for many in a Europe so geographically well-placed. However, the struggle for clean drinking water is already a sad reality in the majority of developing countries. More than a billion people find themselves unable to gain access to something which is so vital to life. Furthermore, this trend is on the increase. The St. Pauli football club in Hamburg has become aware of the problem and is now taking various initiatives. The association 'Viva con agua' ('Live With Water') has been directing one action after another to guarantee, at least on a small scale, an improvement the conditions of the lives of many.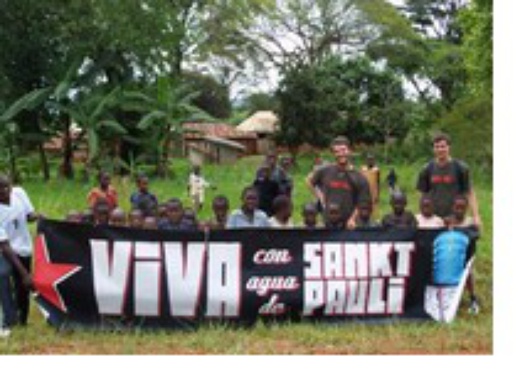 Who would have guessed that while St. Pauli FC was completing a training course in Cuba it would lead to its first public utility project - 'The St. Pauli Viva con agua'? In 2005 the team took themselves to Fidel Castro's island, in order to prepare for the coming season. Yet it was far more than just physical fitness that Benjamin Adrion, a St. Pauli midfield player, took back home. The idea of committing himself to a cause and making his voice heard anchored itself firmly into the 26 year-old. A little later, 'Viva con agua' became a reality.
African grounds
The association has already successfully implemented two projects. In Cuba, 153 nursery schools have been equipped with running water. In Sodo, Ethiopia, water fountains have been erected. Since 22 August the new charitable initiative, 'The Hamburg Days of Water 2007', has been in full flow. This time, the intended beneficiary is Manigri, the 'millennium village' of the 'Deutsche Welthungerhilfe' (German World Hunger Aid) association, which is situated in Benin, the west African country. This state, whose political system is stabilising, is itself encouraging various constructions as well as the participation of women and children in them. Therefore, things must really go well in Manigri. The population is actively involved in the work as the belief of 'Viva con agua' is to help people to be able to help themselves.
Specifically, five fountains, which aim to supply drinkable water to the 17, 000 inhabitants, will be installed in the village. The long journeys towards ponds, water holes and streams, which even then are full of unpurified water, from now on belong to the past. This opportunity has been further taken advantage of with educative seminars being organised on Aids.
The chances for this project being successful are good, with the promising programme of events in Hamburg stretching until 3 September. Lectures in the Hamburg Botschaft (embassy), cinema showings in the Schanzenpark, beach parties and water skiing are only some of the events which the organisers have created, led by Adrion. The latter, and those who are accompanying him in the struggle for water, are relying on public support, on a varied programme of events and the serious nature of this issue. If musicians such as Pohlmann, Sasha & Friends or television chef Tim Mälzer are present to send the message out loud and clear to ensure the maintained exposure of this important issue, it should not fall upon deaf ears. The opening reception on 22 August was described as a 'very special show' by Adrion. It is all the more worthy of praise since all the performers refused to be paid for their contributions.
Yet ultimately what is important is not just for the association to generate its own publicity, but to collect donations. 'If people are having fun and keep this issue in their mind when they return home after the events, it will already be a success,' says Adrion. But in the long run, it is about the collected funds going directly to supply the projects. If someone is not completely interested in the cause, they will all the same have participated by paying for their entrance.' The amounts being raised are considerable. The donations to 'Viva con agua' collected recently, of which 100% will go directly to the cause, add up to 120, 000 euros.
Trusting is good, but being in control is better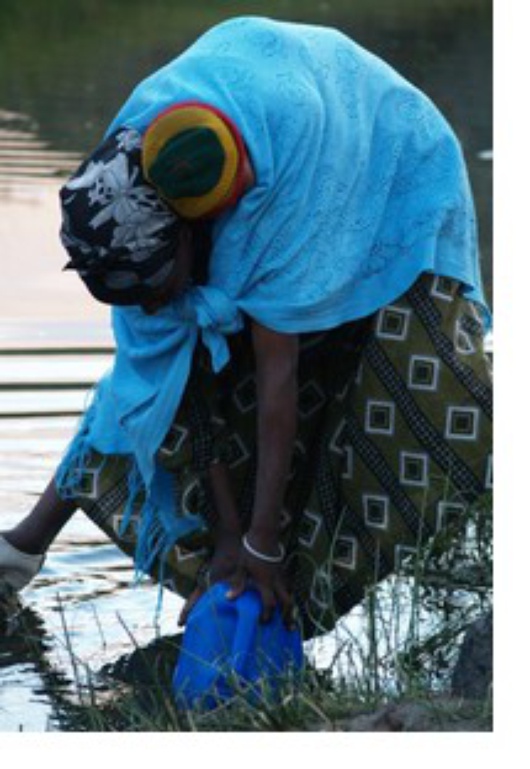 To make sure these proposals become a reality, 'Welthungerhilfe' (a German association fighting against hunger) has been called upon for support. 'Viva con agua' will transfer the donations to them without this long-established organisation deducting any money. 'Welthungerhilfe' will subsequently carry out the construction of fountains in Manigri. Despite this assistance, Adrion still needs to convince himself of the success of the projects. 'Of course 'Welthungerhilfe' can assure us that everything is going well. But we greatly value being aware of the situation ourselves.' He has already been to Cuba with this goal. Along with his colleagues in December he is planning a trip to Ethiopia to assess the installation of the fountains in Sodo.
Future events in Hamburg, Zurich and Osnabrück are already planned for October. The success of the projects thus far is not enough to relax those involved. 'Viva con agua' continues to strive to get involved with public utility projects, including involving those beyond St-Pauli FC's hometown of Hamburg. In 2008, even further awareness will be drummed up for the improvement of the supply of drinking water. The first fountains financed by this year's 'Hamburg Days of Water' will by then certainly be already up and running in Manigri.
In-text photos (Viva con agua de Sankt Pauli)
Europe: blue gold reprieve
Not all EU countries are examplary when it comes to the managing water resources. In October 2000, European member states committed to purify their waters and ensure their good ecological state by 2015. Some still have a lot of work to do.
In Spain, Portugal and Greece, continual draughts and intensive use of water for tourism and agriculture are endangering the Mediterranean's resources. The rains had never been so scarce in 60 years in Spain, described as the 'most arid country in Europe' by the United Nations. Since October 2004, the precipitation has decreased by 35 to 50%, threatening the provinces of Valencia, Almeria and the Canary islands.
The same situation exists in Greece, where the Athens Water Supply and Sewerage Company (Eydap) has announced a 27% decrease of water resources, mainly due to the lack of rain. The fires that have recently plunged part of Peloponnese into mourning are only one of its dramatic consequences.
The situation in France isn't much better, but it is due to wasting rather than to climatic circumstances. Indeed, only 2,5% of drinkable water is used for drinking and cooking. Agriculture is mostly accountable, as it pumps the water from fossil groundwaters, which are by definition non renewable. According to a study published in 2005, nearly a third of French waters aren't in accordance with European norms. This is mostly due to nitrates, especially in Brittany, where the results are considerably superior to the authorised quantities. Pesticides, too, as they can be found in nearly 75% of surface waters, and 57% of underground waters.
In London, the waste has slightly different origins and the poor state of the distribution grid is in question. According to WWF, the equivalent of 300 Olympic pools is lost daily in the United Kingdom's canalisations.
The northern European countries seem to come out of it better than the rest. Of course, the rain is more abundant and the distribution grids are more modern. But the governments also work harder to act in a more responsible way: by taking measures to ensure the treatment of domestic and industrial water, reducing pollutions of agricultural origin and protecting water layers and sources. Moreover, taxes based on the polluter-payer principle are being established.
Author: Alexis Molveau
Translated by Araceli Turmo
Translated from Wasser für Benin