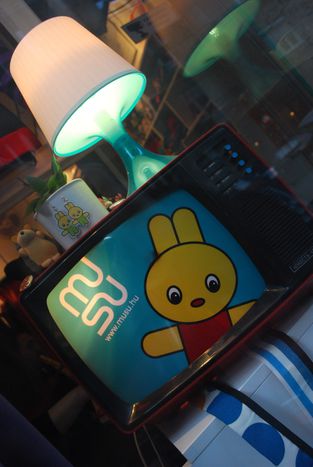 WAMP: inside the monthly Hungarian design fair
Published on
Since 2006, the monthly design market has attracted hundreds of young local designers like 'Musu' who display their creations in front of an ever-growing crowd of visitors. But WAMP is not only a collective promotion of Hungarian design, it's also a formidable economic catalyst, with its international design week too
In the Margit Bridge quarter of Budapest, near the calm waters of the Danube, stands the Musuboutique, located in tiny premises on the ground floor of a plush building. In the window there is a soviet television, pine trees, stuffed toys and, of course, some clothing. Friends Betty and Boggy created this little clothing business in 2007 and have since become specialists in alternative, comfortable and resistant cycling clothing: chic and shock-free.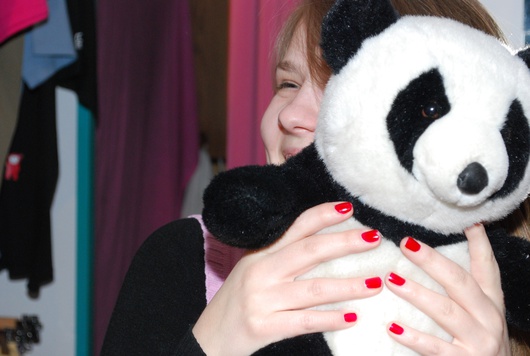 In 2008, Musu joined WAMP ('the Hungarian design market'), who were selecting the highest quality designers, and ended up having a coveted place in the famous Budapest design market. This event, which is incontrovertibly the place to be for young creators in the capital, attracts close to 100 exhibitors each month (out of the 400 in the collective). 5, 000 visitors come to the covered market in winter. In good weather, they can enjoy the great Magyar outdoors.
Budapest international design festival
'There is a design market in New York so why not in Budapest too?'
Réka Matheidesz, one of the three founders of the design platform, is not a designer herself but purportedly told WAMP management: 'There is a design market in New York so why not in Budapest too?' Each day, you can find clothing, jewellery, ceramics, toys, recyclable objects, and so on. displayed there. 'It's an incredible opportunity for designers because so many don't get the chance to establish a boutique themselves.' WAMP also helps them to develop their marketing: 'Each month, a designer is put forward for the quality and originality of their work and this allows them to promote their best creations.'
Besides the monthly meetings, WAMP organises a yearly international design festival. Its aim is to open up international dialogue between designers and to welcome young Hungarian creators into professional networks. The last festival, organised conjointly with The Netherlands, brought together more than 8, 000 visitors over three days, with a programme that included catwalk shows, workshops and closing parties. WAMP would eventually like to extend the festival to include other Hungarian towns.
Design isn't a luxury
For all that, the collective is not just a simple artisanal market. 'We link creation-design with other domains in order to attract attention towards the beauty of everyday objects and to create new trends in Hungarian design,' explains Reka. Since Hungary remains strongly influenced by the 'soviet way of life', and its objects are copied ad infinitum, design is a new idea in Hungary. 'It's only in the last twelve or so years that we have seen real initiative,' confides Réka. 'In time we will see the emergence of truly national design.' Having studied and travelled abroad, the three women in charge of the platform believe that European development is really important: certain designers have thus had the opportunity to travel with the collective and represent Hungary at international events in Vienna, Berlin and even Beijing.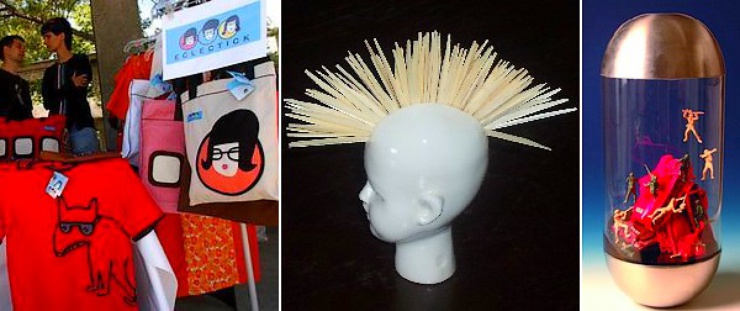 Most of the WAMP designers have benefited from their rising notoriety and have increased their turnover. 'Today, people only want to buy things that are really good value, or unique. We make things that are unique, original, different,' says Betty. 'The customers appreciate the price they pay for it.' Design is not a luxury product as many believe. 'What makes designer goods expensive is the margins that design stores put on the creations that they are given to sell. They easily triple the cost,' explains Betty. 'At the WAMP market, we sell our creations at our price.' Réka adds: 'WAMP's raison d'être is to make designer goods accessible, to create a bridge between the public and the designers.' The industry attracts a rather young public, aged between 15 and 35 years old, and is growing more and more popular with those under 20. 'But I see more and more mothers going to the boutique with their children to stock up on clothes,' says Betty. 'Design is becoming democratic.'
''WAMP's raison d'être is to make designer goods accessible'
Despite these successes, the designers cannot yet live on the profit from their designs: Betty is lucky to be able to save a little by sharing her boyfriend's apartment. Many others have something on the side to bring in some more money. 'You have to be patient,' says Réka. 'When we started WAMP was a passion, it was voluntary. Now it's a real job.' Betty also has a diploma in art. 'Doing design is also a way of teaching the public about consuming. We don't create fashionable items, but objects which have a particular value.' It's not for nothing that Musu's slogan is 'Think. Laugh. Drive.' And Hungarian design does seem to be a business that's chugging along nicely.
Are you in Budapest soon? The next  WAMP fair is on 18 April at Erzsébet square
Many thanks to the cafebabel.com team in Budapest
Images: ©Fabien Champion
Translated from Le design hongrois a le Wamp en poupe !