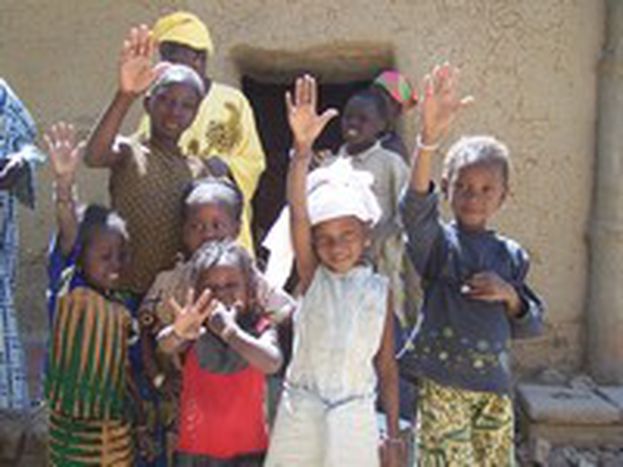 Voting fair and free under an African sun
Published on
After ballot controversy, the Beninese finally go to the polls on March 31. Like Nigeria and Mali, they are free to elect their MPs and councillors
Up to a decade ago, the coup d'état dominated Western Africa's political scene. Senegal is the exception to the rule; it's the only nation in the region which has not experienced a coup since it officially gained independence from France on April 3, 1960. It's also an exemplary democratic model for post-colonial civilian rule. Gilles Hervio, head of the European Commission's Delegation to the predominantly Muslim nation, admits to being 'impressed by the massive mobilisation of the population, and their capacity to wait for hours to vote under the sun.'
A few kilometres further north, the neigbouring Islamic Republic of Mauritania's bloodless military coup on August 3, 2005 removed former president Maaouya Ould Sid'Ahmed Taya's after twenty-one years of authoritarian rule. This vast sub-Saharan country held its first free presidential elections after 47 years of independence from the French last Sunday; the officialist candidate Sidi Ould Cheik Abdallahi won with 53% of polls and takes his post in April.
The healthy wind of political pluralism is even blowing in the explosive Nigeria. With a population of 140 million, this acutely religious and ethnically-divided federal state will experience its first move from one civil government to another. It's a stimulating benchmark for the former United Kingdom-ruled colony. Josephine Osikena, from the pro-European Foreign Policy Centre think tank in London agrees 'it will have an impact for the upcoming elections in the whole region.'
EU gets in character
Brussels is visibly present with its commitment to democracy in these democratic events, alongside former colonial powers France and the UK. For instance, the EU deployed an Election Observation Mission in Mauritania last year. Vandna Kalia from the European Commission's Delegation in the capital Nouakchott describes it as 'fostering the effective organisation and supervision of elections.'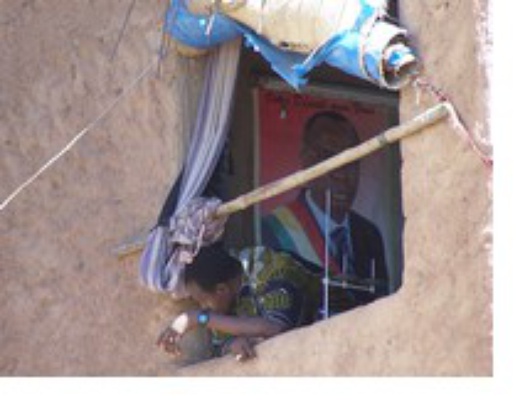 But European interest in the region is not just a mere matter of 'compromising freedom'. Many of the immigrants who come to European countries are from Western Africa. Richard Reeve, a West Africa expert from the British think thank the Royal Institute of International Affairs (aka Chatham House), considers migration to the EU an 'explosive issue of the moment, especially in Senegal, Mali and Mauritania. Candidates cannot be seen to be cooperating too closely with Brussels to impede illegal migration.'
Whatever the European agenda is, there is little doubt that Brussels is fully engaged in championing elections in Western Africa. 'The EU may fund legislative elections in Guinea and Togo (development aid was frozen in 2002 and 1993 respectively due to queries over the status of democracy), by summer. It's a real test of these countries' will to restart the democratic transitions that failed in the 1990s,' notes Reeve.
On the other hand, certain European countries are actively promoting the smooth run of the regional electoral processes. To the west of Nigeria, Benin had its first free elections in 1991. The Netherlands 'gives financial support to the election process in the expectation that these elections, like the previous ones, to be democratic,' says Kees-Jaap Ouwerkerk, press officer at the Dutch Ministry of Foreign Affairs.
Just the beginning for democracy
Reeve cites the 'financial advantages of incumbency' as the main impediment to democracy in Western Africa: 'African ruling parties tend to be poorly differentiated from state resources.' The region's toughest tasks are taking away the legacy of previous corrupt regimes. For example, the Malian dictator Moussa Traoré stole around €1, 000 million between 1968 and 1991. It's a disproportionate figure in a country ranking 175 out of 177 by its human poverty index value.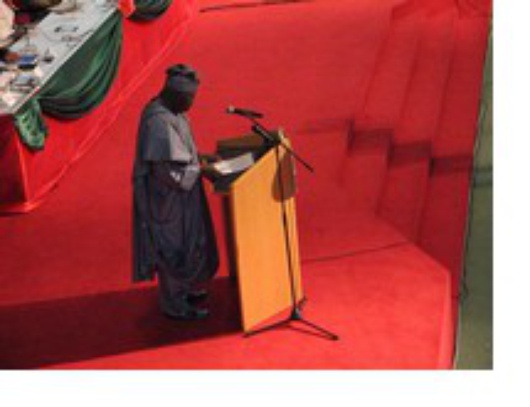 Further 'free and fair' election obstacles (by European standards) are the 'serious flaws in the registration process and the pre-stuffed ballot boxes,' according to Alex Vines, head of the Africa programme at Chatham House. Osikena points out that in many cases, 'there is no ideology behind political parties in Western Africa.' The mere promise of a better future appears promising enough - many may have been seduced by promises such as less corruption, more jobs. But this formula needs further guarantees to embody the final elixir to the misery of millions. For now though, the elections are an excellent outset, indicating that democracy is beginning to mature in western Africa.
Nigeria's electoral marathon
In April 2000, the European Commission established Election Observation Missions (EOMs). It's an EU foreign policy tool defined as a 'political accompaniment to electoral support.' Its long term objective? promoting democracy in the world. African countries frequently extend invitations to European observers. Beyond the advice and funds that they obtain through it, host governments show the international community their acceptance of human rights and the principles of good government.
The most heavily populated country in Africa and the world's sixth largest oil producer is gearing up for an electoral marathon from April onwards. Parliamentary elections will be held on April 12, presidential elections on April 14 and 21, the election of federal governors on April 19 and federal assemblies on May 3.
In a few days, the current president, Olusegun Obasanjo, who has been in power since 1999, will face several opponents. One is Atiku Abubakar, leader of Action Congress, and former Vice President and member of the ruling People's Democratic Party. The elections will be supervised by an EU mission led by Max van den Berg, Dutch Euro-parliamentarian and vice president of the Committee on Development and Co-operation, who will receive 30, 500 Euros.
In this federal state's complex political scene, the struggle for control of the government is a fight to control the production of black gold. Thanks to oil, Nigeria has experienced economic growth of 5.6%. But the social, political and economic problems it faces are interconnected and not solely due to internal causes. There has been an increase in the kidnapping of oil company employees to denounce the marginalisation that minor political groups suffer in national politics, and the dark side of the oil industry, or to capture funds in order to finance an electoral campaign.
By: Elsa González Aimé
Translated by: Claire Schultz