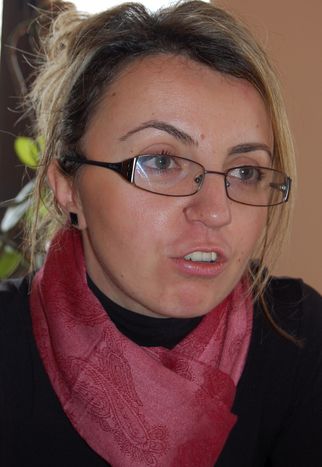 Vjollca Dibra on being a young poetess in pre-war Kosovo
Published on
The thirtysomething works at OSCE logistics in Pristina when I meet her in late 2007, four months before Kosovo declares independence from Serbia. Who you might brand your average blonde, bespectacled working mother-of-two is also one of Kosovo's youngest recognised female poets
Vjollca (pronounced Yoltsa) Dibra is proud of a blogpost by American psychology writer Douglas Miller, who says: 'I would like to be able to at least understand one of her poems, someone like Vjollca, who works in procurement, who has been published in the Balkans and apparently won many awards too. I must make a bigger effort to find out what people really do in life, rather than what the limited badge of what 'xyz' job says they are.' 'I find it very funny,' the senior material control assistant laughs over her macciato, Pristina's unofficial drink. 'You cannot describe me unless you read me!' 
Published in pre-war Pristina
There's a pause at the bustling Café Maxi in the industrial zone of OSCE logistics, Pristina. We've got in with a taxi and passed controls, showing our passport and UNMIK visas along the way. The dilemma is, how to read Dibra if her work is only available in Albanian; to my knowledge only Hans-Joachim Lanksch, a German writer who studied Albanology, has reviewed her work. 'If somebody understands art,' she explains, 'they can perhaps understand the violence and anger inside.'
'If somebody understands art, they can perhaps understand the violence and anger inside'
The first of Dibra's three books, a poetry anthology called Përtejvetes, was published when she was eighteen. The son of well-known writer Anton Berisha recommended her after hearing her recite in catholic church after school, which she attended alongside the journalist Jeta Xharra. 'Young people were rarely published,' she remembers, who at the time wrote for the church magazine Shpresa. 'You would have to go to the Koha Café bar close to Palaty where the famous writers would be sitting all day long.' According to translator Robert Elsie in a foreword to Ali Podrimja's poetry anthology Who Will Slay The Wolf', literary activity in Kosovo first appeared in the Jeta e re (New life) periodical. It was founded in 1949 by the poet Esad Mekuli. Kosovo-Albanian literature was published by 1969, the same time that the University of Pristina opened, where Dibra studied.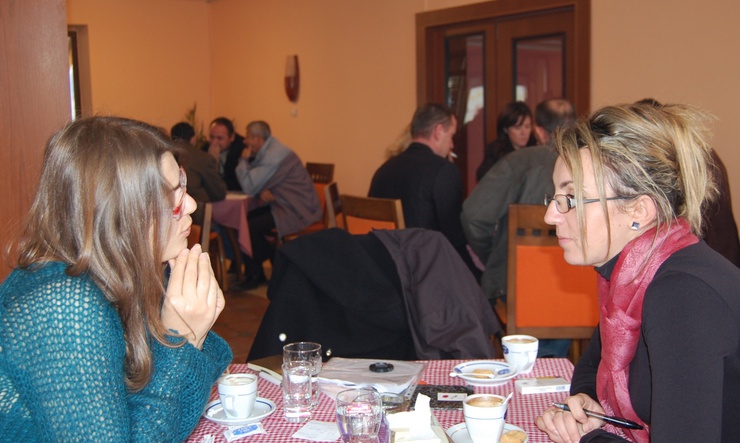 What the future holds
Dibra's last publication was the autobiographical Minotauri (2005). She says it is about social problems, young people, love, and her father. 'To be a good writer you have to imitate nature,' she explains, sharing her slice of Aristotlean philosophy. She was a 12-year-old at Dardania primary school when her father, a mining company director who had protested for the Kosovar people's freedom, became a political prisoner, and was taken to Lipjan, a former prison in Pristina, for eight months. She lost her father in 1999, two days after she got her BA in Albanian language. Exactly two weeks later, on 24 March, Nato bombed Yugoslavia. One million Kosovars were sent to Macedonian camps. They needed visas to go abroad, having only UNMIK passports. Dibra and her fiance were sponsored by a family abroad. She went to sharing a house with fifty others in Skopje to Oklahoma City, where she worked at Burger King for three months. Refugees had rights; she remembers an American lady driving her around after she fell pregnant with her first child, to the doctor who came for free. She eventually came back to Pristina and had a second child, but couldn't reprise her work as a writer or journalist.
'The problem is here people don't read a lot, let alone buy books'
'If you have money in Kosovo you can publish a book,' she says. 'You pay critics - mostly journalists - to write reviews for you. If I could earn money from my writing I wouldn't work for OSCE. But our ministry of culture doesn't help us. I hope it'll change but we need a long time. People in hospitals and schools are paid 150 euros (£129) per month, 40 euros (£34) per month for pensioners. The problem is here people don't read a lot let alone buy, just textbooks or borrow them.' In 2000, the literacy rate was 97.7% for men and 89.8% for women according to the united nations population fund of 2003. At a book fair, Vjollca spends 200 euros (£172). Her own book costs 5 euros (£4.30),11 euros (£9.50) for her novel Suvale e Përgjumur ('Big Waves and Sleepy', 1995). When I leave her in late 2007, Vjollca is preparing her masters thesis, based on the poetic style of Anton Pashku's novel, though she complains that her professor says her work has to be more scientific. 'Talented poets prove that Kosovo is no longer a cultural wasteland, but a dynamic element of modern European culture,' as Robert Elsie says.
This article would not have been possible without the invaluable aid of Vera Rexhepi and Paulina Sypniewska. Many thanks to Flora Loshi