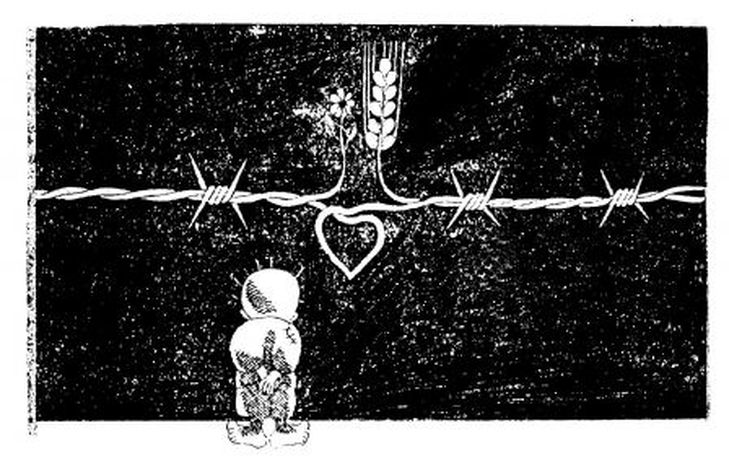 Visual Intifada: Naji Al Ali works in Ravenna
Published on
Visual Intifada: exhibition of Palestine cartoonist Naji Al Ali
From 16th January 2009 to 14th February 2009
Open: Monday to Sunday, 10 am to 1 pm \ 4 pm to 8 pm. Closed Thursday afternoon. Opening Friday 16th at 6 pm.
The debate on Palestine with Tahar Lamri, Alessandro Taddei, Elettra Stamboulis will follow
Galleria Mirada – Libreria Interno 4
Via Mazzini 83 Ravenna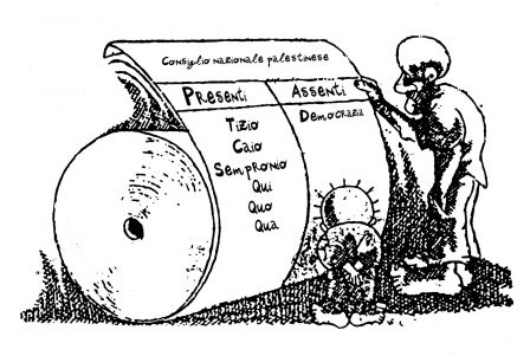 National Council of Palestine - In: Tom, Dick, Harry, Huey, Dewey Louie. Out: Democracy
Naji Al Ali is the creator of Handala, the young Palestine boy who always turns the shoulder to the reader.
Naji Al Ali (Palestine 1937 – London 1987) did more than 40.000 illustrations published in several Arab countries. He was killed under mysterious circumstances in summer 1987, in London where he was in exile. The exhibition shows some works translated into Italian by Tahar Lamri, Algerian writer who lives in Ravenna.
You can buy the reproductions of his works. The money will be donated to the hospitals run by Mustafa Barghouti - "The Union of Palestinian Medical Relief Committees" - in Cisgiordania and Gaza Strip. People who wish use the exhibition for the same purpose can contact Associazione Mirada.
You can download Naji Al Ali's works here.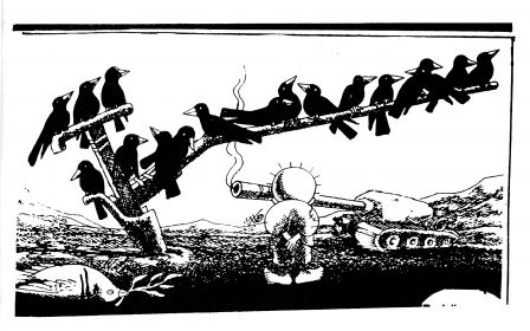 Visual Intifada is a project born after the invasion of Israel and its army into Palestinian territory and denounces the widespread and devastating silence of the last weeks.