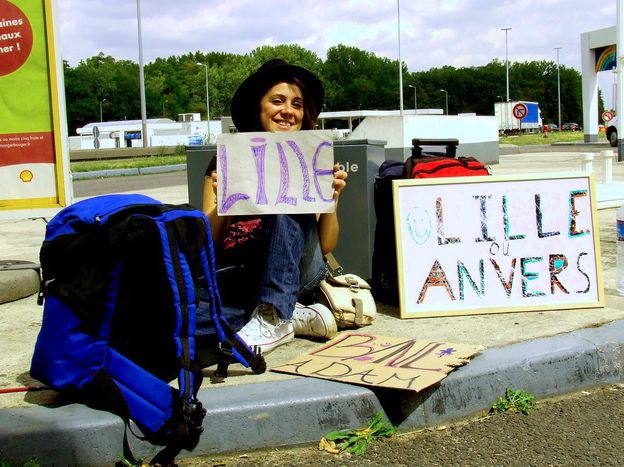 Vienna's Cafebabel project on Migration kicks off!
Published on
The Cafebabel.com Youth in Migration Project is a joint initiative between several local blog teams of cafebabel.com: Berlin, Budapest, Napoli, Belgrade, Warsaw and Vienna. The project seeks to address the issue of youth migration in and across Europe, primarily motivated by economic reasons.
Particularly in the wake of the global economic crisis, as youth struggle to find jobs, but also in the spirit of exploring the boundaries of Europe and taking advantage of a modern and mobile European society, youth migration is on the rise. It is this trend that has inspired the local teams of Cafebabel.com to write articles to see how this young generation has been experiencing this phenomenon and provide some local perspectives on the topic.
___
The first time I heard detailed information about Austria I was in a class in Grenoble about extreme right political parties and xenophobia in Europe. Now that I have been living in Vienna for half a year, I must say reality is different – Vienna is much more than these negative stereotypes. Even if it can be said about most capital cities; Vienna is a very international city and home to people of many different backgrounds. First of all, Austria is between the west and the east of Europe, and around 14% of the migrants from Eastern Europe come to Austria. Then, there are international organizations set up in Vienna. That means there are a lot of foreigners, who work in Vienna. However, this city is not vast; in about 45 minutes you can get from one side to the other by public transportation. Cultural diversity is also something that Vienna should be proud of. Sadly, there are people who disagree, like the right-wing party, FPÖ. Since November 24th, a refugee camp has been draw the attention of the Austrian media. The original subject of Cafebabel.com's youth project is economic migration. The Viennese team however decided to focus on the refugee camp with most of our articles. Therefore we want to concentrate on the integration of people and, moreover, discrimination towards immigrant – subjects closely linked to migration. Discrimination is something many migrants encounter: students, workers, refugees, asylum seekers, so it is a topic deserving some extra attention! Babel Wien will concentrate both on migrants and their experiences in this city, as well as on the current issue of the refugee camp. During the next weeks you will find articles on these topics online. Stay tuned!
Camille Spriet