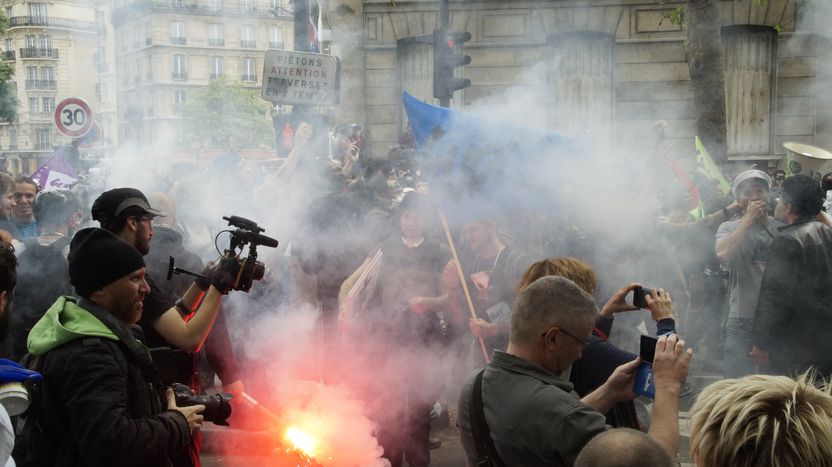 [Video] Paris protests: Not all tear gas and troublemakers?
Published on
Media reports covering the ongoing demonstrations in France against proposed labour market reform present the country as experiencing a state of emergency. But how much are young French people really engaging in violent confrontation? What's been driving them out onto the streets of Paris time and again over the last two months? Video report. 
Subtitles available in English in the bottom right of the video.
Translated from Proteste in Paris: Nichts als Tränengas und Trümmer?