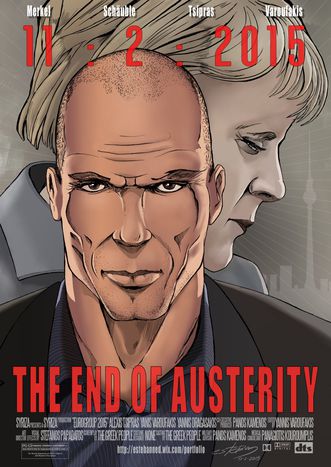 Varoufakis conquers the hearts of the 'thinking' woman
Published on
Europe's new heart-throb and an extraordinary EU summit of Finance Ministers in one article? It can't be! 
But yet, it's true. So why is Varoufakis so popular with women, particularly the intellectual ones (well, according to the Daily Telegraph)?
Who needs Fifty Shades of Grey, if Yanis Varoufakis is around on the big stage fighting? The Sapins and Schäubles of the financial world can pack up! The newly-appointed Greek Finance Minister is the latest "heart-throb" for "the thinking German woman", according to Ambrose Evans-Pritchard of The Daily Telegraph. This Greek god is seen as the embodiment of the famous Berlin slogan, "arm, aber sexy" (poor but sexy).
Take, for example, this brief report with the Hollywood title Welcome to the eye of the storm, which came out in 2012. Here, Varoufakis, as an undercover reporter, explains the ailing European economic system. The setting? The Greek sea and its angry waves. For us ladies, it's better than any soap opera. Later, our man, wearing his notorious leather jacket, takes us with him to the dizzy heights of the Frankfurt skyline, the heart of German finance. Thank you, Yanis.
Edges and…whooping coughs!
Though many first had to Google him and others rebelled against his blatant masculinity, my little poll on Facebook (based on the bold photo of the Minister on Twitter) proved a success. While the German women - with brains! - immediately associated Varoufakis with Arnold Schwarzenegger, naturally imagining the Greek Minister and the German Chancellor wrestling with a whip during negotiations, the French ladies saw in him a "coqueluche" (idol figure), an "ultra-hot" fusion between a Balkans gangster and Bruce Willis. "With those powerful shoulders, Varoufakis can tow the entire nation and avert bankruptcy." The Varoufakis myth is so contagious that it is no coincidence that coqueluche, in French, is also synonymous for whooping cough.
The hearts of our Italian women beat just as strongly at the sight of this heartthrob: "This man simply knows his stuff. Nobody can wear those ugly blue shirts like he does. It seems that nothing can alter his behaviour". In Poland, they dream of this revered idol's – "bożyszcze" – T-shirt lying preferably at the foot of the bed: "His sharp edges make him charismatic."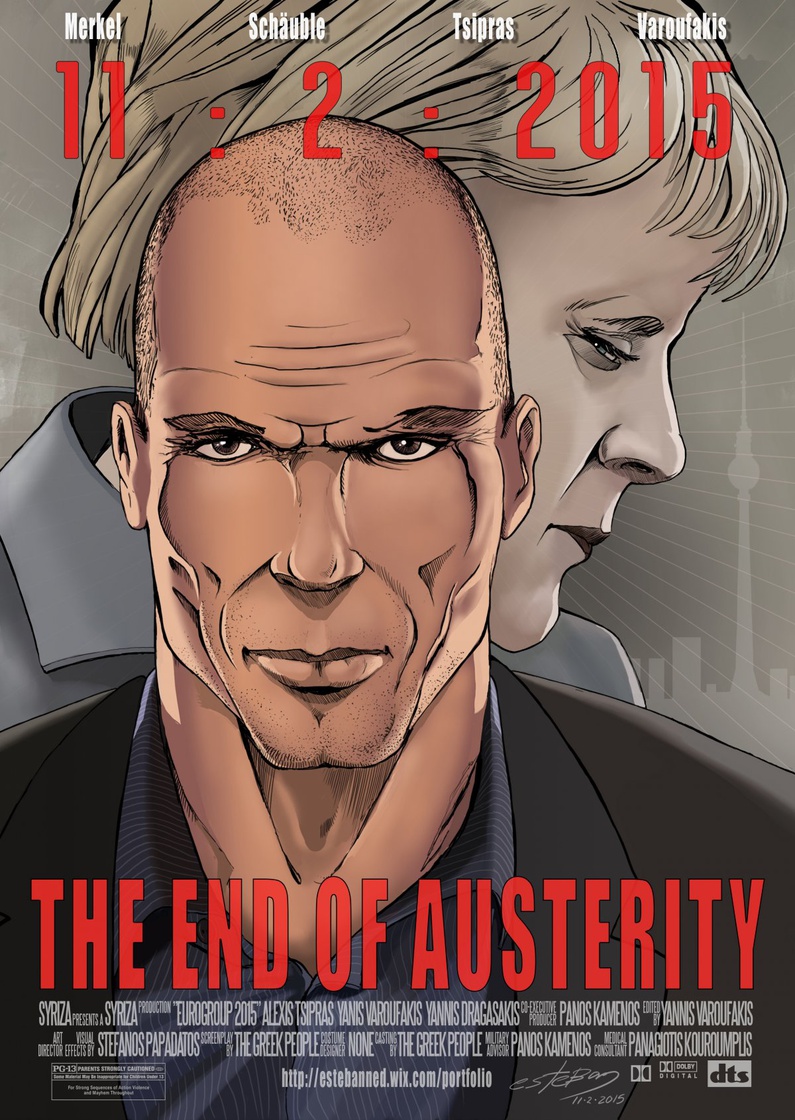 "In my opinion, he has no sex appeal." This lone voice comes from Spain. Of Mr Varoufakis, "rompecorazones" she says, "I understand that his liberal and anti-mainstream attitude make him attractive. His clothes seem to say 'I read a lot of books and I can afford to be against the system'. Personally, however, I would prefer Alexander De Croo". Even in Bulgaria, women are quite hostile to this type of "Чаровник" (charmer). "I am not attracted to him. Neither as a man nor as a Finance Minister. "
The burning question is whether Yanis will bring out the heavy artillery - with a bailout extension secured for four more months, he has time to figure out a new strategy to end austerity. Will he go to Brussels on his Yamaha to renegotiate the Greek debt? 
Will he still be wearing the leather jacket and ugly blue shirt? So many questions... Unfortunately, few women will be able to enjoy his appearance at the summit. In the 18 countries of the Eurogroup, there are only two women at the helm of the Ministry of Finance: Portuguese Maria Luis Albuquerque and Estonian Maris Lauri. Please keep an eye out for us!
Translated from Varoufakis und die Herzen der stolzesten Frauen