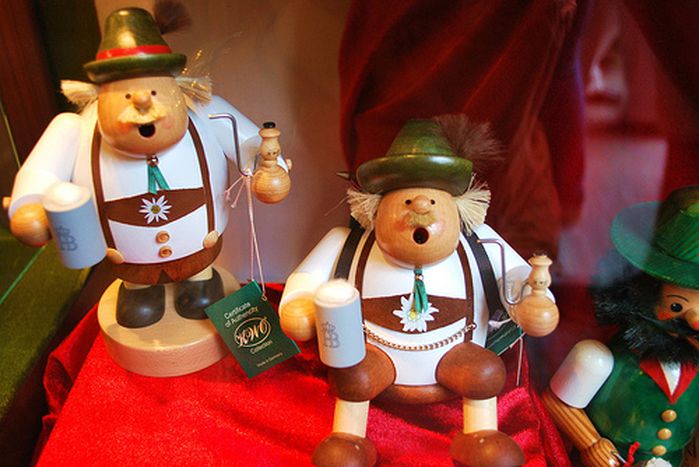 University: German students cross the Austrian border
Published on
It fills up pages in both Austrian and German newspapers. The EU's court of justice has taken a stand on the subject. In some classrooms some say that there is no cause for concern, while others warn that tension is in the air. What is really going on?
Mozart and classical music, St. Stephen's cathedral, Viennese coffee - the obvious comes to mind when you think about Austria. However for many young people abroad, the country offers a chance to study their preferred subjects, thus avoiding the obstacles their own countries put in the way of their ambitions. Austria in particular sets no limits on the number of students entering university for the first time; in addition, EU citizens are exempt from tuition fees.
Many German youngsters are barred in their homeland by a numerus clausus policy. Should they not get a place in their elected course, and attracted by the simplicity of the process in Austria, they choose to travel across the border to pursue their studies. In some institutions such as the medicine faculty, the number of German students even reaches the 50% mark. The issue is stirring up public concern; even the European Union's court of justice has pronounced itself on it. In April 2010 the Luxembourg-based court proffered a sentence on a Belgian dispute, declaring that the EU member states could limit access to their medicine departments.
'It's important for universities to be international institutions'
According to the national Austrian students' association ('Österreichische HochschülerInneschaft'), no actual debate is going on despite the attention this state of affairs is attracting. 'It's a complicated matter, but people don't really talk about it. Only the tabloids complain about it, mostly due to the lack of proper communication,' explains Jens Marxen, the association's representative of foreign students. 'It's important for universities to be international institutions.' He does not hesitate to answer affirmatively when asked whether there is a certain amount of tension between Germans and Austrians.
Germans vs Austrians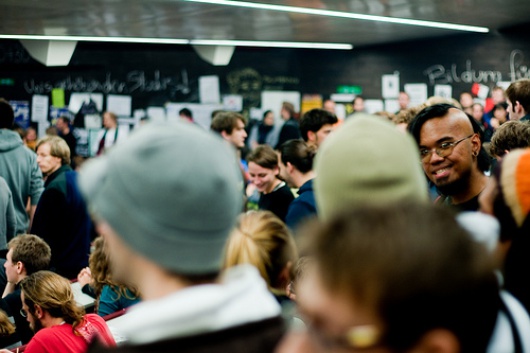 Nevertheless, looking around the classrooms, the answer is not so straightforward. Claudia, a German-Austrian national graduate, admits that even if for many students it poses no real problem, one does hear complaints about the significant numbers of young people from the bordering country. 'You can feel a certain tension,' she states, pointing to the need for both communities to make an effort to understand the situation. 'Many Germans just don't adapt, they don't question themselves regarding this problem and make no effort to understand the situation. In some cases, there are even those who jokingly refer to Austria as just another part of Germany!' What about the behaviour of Austrians towards their neighbours? 'Discrimination may be too strong a word, but there is an immediate sense of uneasiness when Austrians listen to a German accent. German students stay with German students. They don't usually mingle, not even in the classroom.'
Christian Allesch, president of the curricular commission of the psychology department at the university of Salzburg, which has the highest number of German students in the entire country (65% of the total figure - the national average of foreign students is 20%), strives to make the situation clearer. One of his students, Daniel Jansesberger, focussed his thesis precisely on the relationship between Austrian and German psychology students. 'From his work we gather that there is no 'tension' between the groups, although there is a certain competition. The German students feel somewhat guilty because they see themselves forced by the restrictive university access policy in their country to apply for Austrian universities. In a way, the Austrian students feel repressed by the German majority, but there is a cordial climate between both groups, even if they prefer not to mix.'
In the media, some have taken the matter further and started doing the math. University students in Austria do not pay tuition fees. Technically, the country's taxpayers are financing the education of students that will later work in their own homeland. In October 2009, the German newspaper Süddeutsche Zeitung recorded the views of the dean of the university of Innsbruck. 'Now that university is free, can we demand the Austrian taxpayer to put a university infrastructure at the disposal of a great part of central Europe, this allowing for it to invade us?' asked Karl Heinz Töchterle.
Limited access of foreign students to Austrian universities?
Is there a need to limit the access of foreign students to some university courses? Or is it preferable to bet on an internationally-oriented university system? 'Even in a plane or a restaurant there are limits of kitchen space, waiters and seats,' replies former university dean Manfried Gantner bluntly. Nevertheless, on behalf of the national Austrian students' association, Marxen rescues the diplomatic tone and presents the more pleasant and perhaps sweetened side of the coin. In general, Austrian society does not feel it's financing the studies of EU students (non-EU students must pay a 363, 36 euros or £303.98 matriculation fee), he adds. It's a subject that the crisis has left more or less untouched given that Austria has not been very much affected by it.
Allesch insists that international students are an asset for every university. 'I do not stand by the imposition of quotas for foreign students. Salzburg is near the German border and there are several reasons why it should welcome university students from its neighbouring region. Anyway, it's necessary and urgent to attain similar admission conditions in both countries in order to put an end to the unilateral migration that we are now facing.'
Thanks to the cafebabel team in Vienna. Images: main ©Trishhhh; students ©RiOTPHOTOGRAPHY.com/both courtesy of Flic
Translated from Estudiantes alemanes cruzan la frontera: ¡Vente a Austria, Hans!