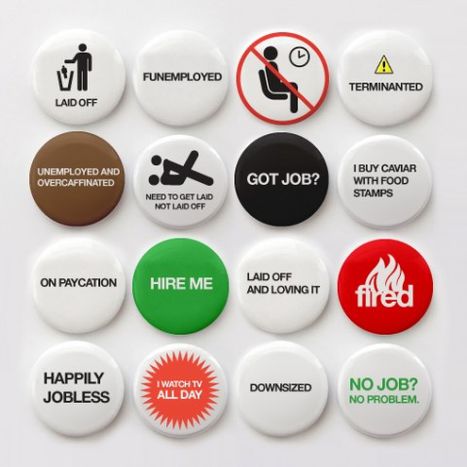 Unemployment in Georgia and the moral of the local job market
Published on
The Characteristics and Economic Implications of Georgia's Employment Politics
The economy is booming, there is an influx of foreign investment and new jobs are being created. Then you wake up and you realize that this is NOT a reality in Georgia. In Georgia the economy is barely alive, investments are decreasing and new working placements are few. In a recent report, the European Bank for Reconstruction and Development demonstrates the economic growth of the country slowed down towards the end of 2012 due to the post-election political transition.
In a completely uncontrolled Georgian job market, a degree from a foreign country may seem like an advantage, but having well-placed connections is still far more important if you want to get ahead. If you know someone who knows someone in a high position, your chances of finding a job are immediately increased. If you are looking for a job based on talent alone, you probably won't make it farther than the first interview. Unfortunately, it is impossible to prove that the successful candidate didn't perform as well as you, so you must accept your defeat and the nepotism that surrounds you. A complete lack of structure and accountability on the part of employers characterizes the Georgian labor market. Many companies don't even confirm that they have received your application, but don't be surprised if months of waiting they call you out of the blue to inform you that you have a job interview the next day. To sum things up, the Georgian employment market is a combination of fake vacancies that are designed with one person specifically in mind, or posts that require that you have contacts within the public sector or company.
In a small country like Georgia, international organizations have small offices, local NGOs have even smaller one, private sector is small with a relatively low salaries and only the public sector is capable of offering jobs to the swaths of graduates who enter the job market each year. The dream of every graduate in Georgia is to find a job in the public sector, as the public sector has an unnecessarily high number of employees with unnecessarily high salaries. Job security and high salaries attract both skilled and unskilled labor, raising the number of applicants.
The best way to find a job in Georgia is to utilize one of the following online platforms, www.jobs.ge, www.hr.ge and www.hr.gov.ge . The later is for announcements from public sector and the others include both private and public sector jobs. According to data from the National Statistical Agency, the unemployment rate in 2012 was 15%, just 0.1% lower than in the previous year. The data for 2013 is not yet available, but changes in the labor market are unperceivable since last year. The future, however, may be even more bleak.  The monthly economic digest for July shows that there has been drastic drop in the import of foreign trade, a fact that diminishes chances for skilled personal to be hired.
This year's most important publication on unemployment in Georgia was released by the non-governmental organization Transparency International. The report entitled 'Staff Changes in the Civil Service after the 2012 Parliamentary Elections' shows a striking figure. From 20 October 2012 till 1 March 2013, 5,149 employees were dismissed. Of those who lost their jobs, only 45% made the choice to hand in their resignation. As far as hiring is concerned, 6,557 employees were appointed to positions in public government institutions, but only 257 people (4%) were selected via competition. The remaining 96% were appointed noncompetitively, despite the fact that this hiring practice is illegal in Georgia. 
In other words, finding a job in Georgia is not an easy task! In order to succeed you must have useful connections, use every little bit of your knowledge and be specialized in a narrow field. English, Russian and computer sciences are the holy trinity under which you must pray, and most importantly, develop a thick skin and be optimistic!
Farther reading:
Recent article in Voice of America (Georgian)
Report of Economic Policy Research Center (Old but relevant)