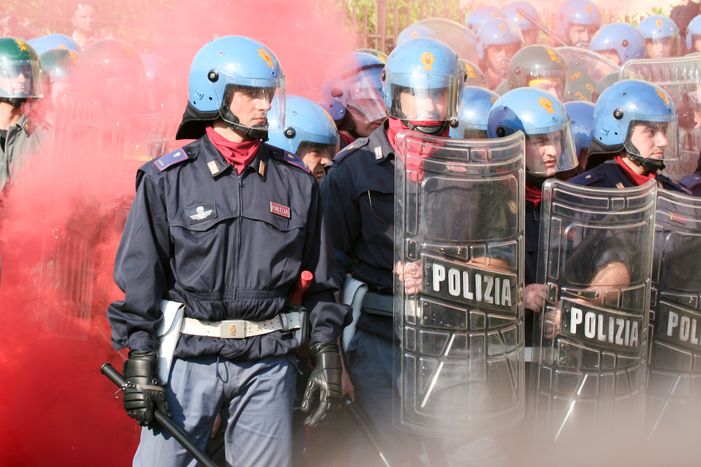 Turin in the Israel-Palestine crossfire
Published on
During the military campaign against Hamas on the Gaza Strip, a wave of Muslim immigrants across Europe, stretching from London, Paris, Amsterdam, Madrid, Brussels as well as Milan and Rome – protested against Israel's actions, supporting their Palestinian 'brothers'. Perspective of the communities in Turin, a twin city of Gaza and Haifa
In London on 10 January, around 12, 000 people demonstrated in a rally mass rally centered around Speaker's Corner in Trafalgar Square. Some threw shoes at the Israeli embassy near Kensington Park Gardens, where the procession ended. Cars were burnt, fifteen were arrested. Almost a week earlier in Amsterdam, protesters chanted Hamas, Hamas, Jews to gas. In France, home to Europe's biggest Jewish and Muslim communities, 23, 000 turned out in marches across the country. Paris saw 66 anti-semitic acts of aggression, including synagogue fires and vandalism in the space of eighteen days. Hassen Chalghoumi, imam in the north-eastern suburb of Drancy, had asked his community not to bring the conflict to France: he has previously been threatened for his supposed 'friendship' with the Jews, having publicly expressed his respect for Jewish history.
Warning to Muslims
'There were four demonstrations in seven days in Milan at the beginning of January,' deputy mayor Riccardo De Corato told Reuters. 'Enough with pro-Hamas marches now. Milan is not a province of Gaza.' On 3 January, there was a mass prayer in front of the cathedral after the march, provoking the discontent of catholics; a week later, they protested in front of the Central Station. Others did the same in front of the Colisseum in Rome and the San Petronio church in Bologna.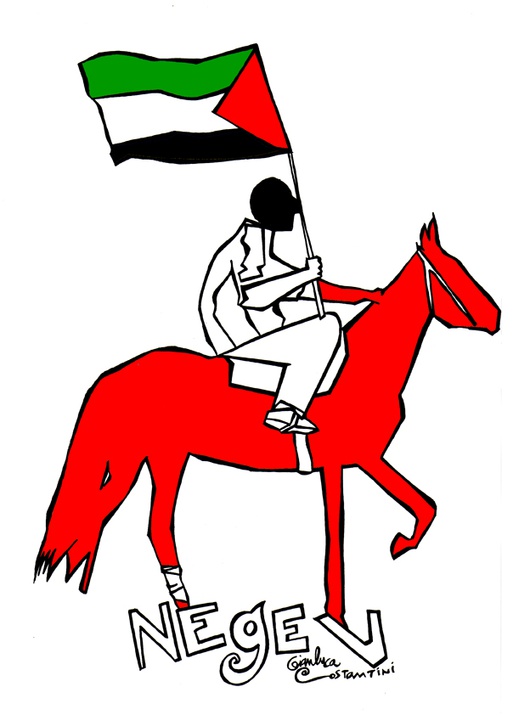 On 10 January in Turin, five thousand protested. Most of them were Arabs from Morocco, as well as from Tunisia and Egypt. There were about one hundred Palestinians. They marched in the city centre alongside the 'Free Palestine' assembly, organised by groups of anarchists and far-leftists. During the protests the rioters burned Israeli flags, equated the Star of David to the swastika in postars, showed Hamas flag, images of the Hassan Nasrallah, leader of the Lebanese organisation Hezbollah and photos of dead children or carried puppets and dolls representing them. Their rallying cries were a strong criticism to Israel ('Killer nation') and its leaders ('PM Ehud Barak is a murderer'), and a praise to jihad and intifada ('Intifada here' was scrawled on a pillar in a central street). Turin has many immigrants from North Africa, owing to jobs provided by the Fiat industry and the other factories nearby. 'They aren't integrated. They live with us physically , but they are still dipped into the reality of the Arab world,' stated Renzo Guolo, a sociology of Islam professor, in the daily La Repubblica. 'It's even easier with the means of communication available today.'
More flags burn
But Turin is also a city with a quite big Jewish community for Italian standards, with about a thousand members. Its synagogue is in San Salvario, a neighbourhood populated by many Arabs and Africans. Lately there is always a police patrol there.During the demonstrations, the Italy-Israel association was hit by snowballs and eggs filled with paint. 'We express our anxiety for the wave of intolerance and ideological violence toward Israel,' said its managing board. 'The violent acts, like burning flags, have to be sentenced,' stated the Chief Rabbi of Turin, Alberto Somekh in the daily La Stampa. 'There's always the feeling that these initiatives are politically exploited.'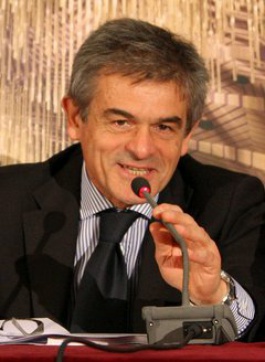 This is not the first time that the Jewish state has been criticised in Turin by anarchist and far-left groups and Muslims associations, in a mix of political and religious causes. A few months ago in May 2008, other protests took place at the end of the May Day Parade (see main picture). On 10 May, riots erupted during the Turin Book Fair where Israel was guest of honour. This mix is different from the situation in Rome, where Jewish-owned shops were called to be boycotted by the far-right nationalist group Militia on 8 January.
In 1997, Turin officially twinned with the Israeli and Palestinian cities of Haifa and Gaza, a partnership created to promote the dialogue between the two populations. 'We are verifying the chances to bring them to Turin and host children from Gaza who need medical treatments and delicate surgical interventions,' said mayor Sergio Chiamparino.
Translated from Torino tra Gaza e Israele