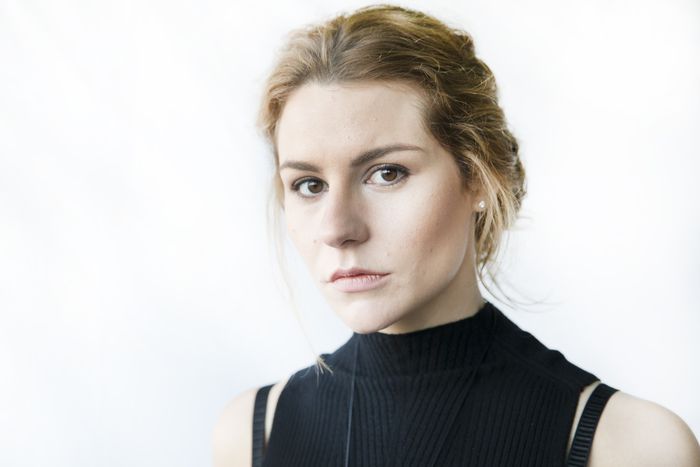 Tihana Lazovic: Berlinale Shooting Star
Published on
Tihana Lazovic on her time at the Berlinale and how she plans to continue her ascent in the European film world. 
I meet Tihana Lazovic at a press lounge near Potsdamer Platz around midday. It is one of those rare moments when the Berlinale is not raging on the streets – the hour when those who have had a big night are still sleeping it off, and when that slim percentage of Berliners who have a nine to five job is busy working at them.
The room is teeming with journalists, all here to meet the Berlinale's shooting stars, the promising young acting talents from around Europe. For many of them this is a "you know you've made it when..." moment. For Tihana Lazovic from Croatia it feels like she has made it because there is a line of journalists waiting to talk to her. What's more, we are rationed. We each only get 10 minutes with her.
These are good problems to have – problems she never would have imagined to be hers even a year ago.
"Last year was the biggest in my life," Lozovic starts. She is wearing a black skirt and a formal blouse, she looks slightly uncomfortable in this business-casual skin. "Everything happened then. Our movie (High Sun) was the first film from Croatia in 30 years at the Cottbus festival. It was a big deal for us. Not just for me but for all cinema from Croatia."
In that film her character found herself embroiled in a love story inevitably complicated by ethnic hatred in two Balkan villages. The role earned her the 2015 Pula (Golden Arena Award) and, indirectly, a place at the table here in Potsdamer Platz.
Since then she has been trying to find her place in the European film world – still not quite sure if she has made it, or if she will. "It's very hard. All shooting stars have an agent. We don't have agents in Croatia. So I am all alone here." Until then she finds one Luzovic has to play many different roles in igniting her career. "There are so many things I have to do that are not my job."
But Luzovic has shown herself able to adapt quickly to new challenges. She started out originally in theater before making her film debut in Vinko Bresan's hit comedy The Priest's Children and then in her starring role in Lukas Nola's Hush, which won her a Best Debut Role Pula.
Surprisingly, Luzovic's first love was actually music. "I always thought I would become a musician. One day I decided to quit because I am too hyperactive. Then I went to the academy, and I forgot about my music." Nowadays she has found a more nuanced way to integrate music into her film work. On the set of On the Shore Side, for example, director Zrinko Ogresta would constantly play mood music to help keep the actors in character.
Just as Luzovic and I start hitting our stride in a conversation about her aspirations and fears the clock begins to protest. The next journalist is waiting for his turn on the merry-go- round. Before I leave she manages to assure me that she is not worried about her future as an actress. "I think if you are good at your job then things will happen."
She is enjoying the ride, and if things don't work out, well then "I can always sing on the streets," she says with a lazy smile.