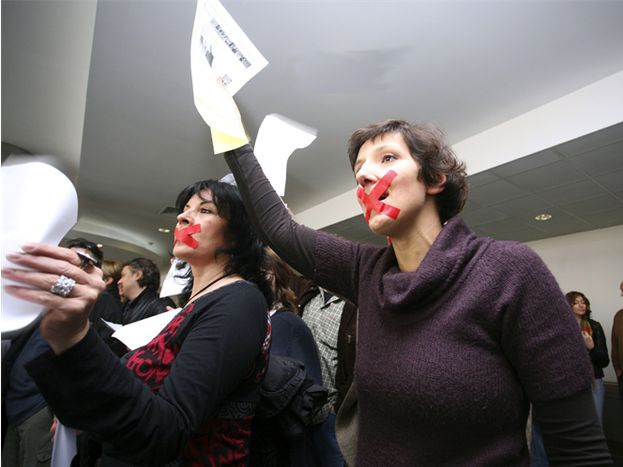 Three Croatian journalists to remember on world press freedom day
Published on
When renowned sports journalist Zarko Susic died a natural death aged 95 on 26 April, it was almost a shock that his passing wasn't suspicious. The US-based watchdog Freedom House ranks Croatia 85th in the world for its lack of press freedom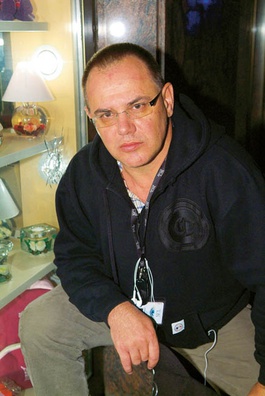 From the murder of prominent journalists to smaller attacks on those that said something they weren't supposed to, we sure can't claim that things are good here in Croatia. Ivo Pukanic, one of the most influential people in Croatia, and his marketing editor colleague Niko Franjić were killed in a car bombing in Zagreb in October 2008. On 20 April 2010, a trial began with Serbian crime boss Sreten Jocic. Will justice come for Pukanic, who was the founder and editor of the popular and controversial Nacional weekly? His most popular articles involved those who exposed the 'criminal underground' of Croatia and secret state documents, as well as numerous affairs directly linked with leading politicians of the time.
IFEX, the Canadian-based international freedom of expression network, describe the murder 'one of the most serious attacks on press freedom in years in the entire south east European region, that could seriously damage Croatia's bid to join the European Union.' Pukanic had informed the public and the police about previous attempts of murders many times. When he was attacked by an armed man in April 2008, he was accused of having fabricated the story for publicity. As the New York-based Committee to Protect Journalists (CPJ) confirmed, 'the assailant was not apprehended.'
Dusan Miljus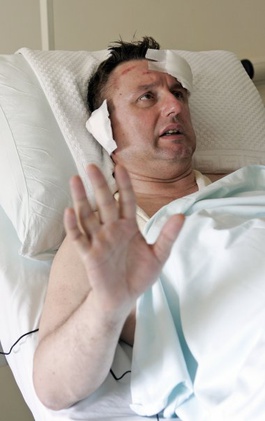 According to leading morning paper Jutarnji List, 40 journalists have been attacked in Croatia over the past fifteen years – including one of its own, Dusan Miljus. The investigative reporter was seriously injured in a June 2008 attack in Zagreb by two masked men carrying baseball bats. Miljuš has been writing about organised crime in Croatia for years. The American independent organisation Freedom Press confirms that Croatia's 'rating deteriorated from 38 to 40 because of firing and judicial procedures against journalists who write about war crimes, organised criminal and corruption.' 
Ana Jelinic
The theme of 3 May's 'world press freedom day' in 2010 is the 'freedom of information', something which Ana Jelinic was punished for with her job. In November 2009, the editor of the dossier.hr programme was fired after being accused of 'big editing failures' by the chief director of HTV (Croatian television Hloverka Novak-Srzić). She was guilty of hosting a show on 12 November which was subtitled 'Croatia in the mafia, criminal and corruption network'. A few days later, Croatian public television journalists symbolically bandaged their mouths in a silent protest against the censure.
Images: main journalists protest thanks to JP; Ivo Pukanic via Wikimedia; Dusan Miljus courtesy of ©Dusan Miljus Facebook page