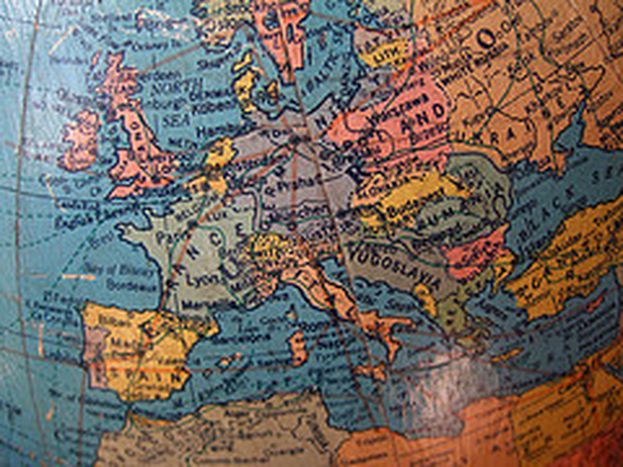 The Unknown Ally: Bulgaria in World War I
Published on
By Perrine Recours Translation: Alexandra Skwara Discover an "unknown ally" in World War I – this is the objective of a special exhibition which runs until February 21, 2010 at the Museum of Military History (Heeresgeschichtliches Museum) in Vienna.
The temporary exhibit shines a light on the role of Bulgaria, and its largely unknown alliance with the Central Powers Germany, Austria-Hungary and the Ottoman Empire. It is an eclectic and enriching exhibition, despite a lack of explanations which can leave a visitor hungry for more information.
The well-documented exhibition begins by describing the machinery which brought Bulgaria to enter the First World War in 1915, by first declaring war on Serbia which was then in the "Allied" camp comprising Great Britain, France and Russia. Shortly after it acquired its independence in 1908, Bulgaria took part in the two Balkan wars of 1912 and 1913, which were prompted by the dissolution of the Ottoman Empire, then considered "the sick man of Europe". During the first Balkan war Serbia, Bulgaria, Greece and Montenegro allied themselves against the Ottoman Empire to "liberate" Macedonia. The latter was acquired by Serbia while Bulgaria recognized its territory, leading to a second Balkan war in 1913 which was won by Serbia. Therefore, when the World War broke out, Bulgaria logically sided with the Central Powers.
The Exhibition has assembled numerous uniforms, weapons and military insignias carried by the new Bulgarian army during the three years of conflict, as well as documents and photos bearing witness to the situation on the front in that country. One of the photos also shows the Bulgarian king ("czar") Ferdinand in the company of the Austro-Hungarian emperor Franz Joseph. Maps of the campaign, battle plans, extracts of treaties, posters and newspaper articles are among the other documents displayed. All these articles allow one to understand the military strategy of Bulgaria and its role alongside the Central Powers, as well as the reality on the ground.
Nevertheless, some documents in the exhibition are only furnished with very meagre explanations. Among them is a series of posters from a satirical newspaper published in 1917-1918, exhibited without even the least attempt at translation or explanation to let the viewer understand the paper was called "Balkanski Papagal" (Balkan Parrot) or which countries were the subjects of the caricatures – one had better know how to decipher the Cyrillic alphabet, which hardly everyone is able to do. In addition, no conclusions about the war are provided at the end of the exhibition, leaving the visitor hungry for more. 
Location of the Exhibition:
Museum of Military History  (Heeresgeschichtliches Museum)
Militärhistorisches Institut
Arsenal, Objekt 1A-1030 Vienna
www.hgm.or.at
Open every day from 9 a.m. to 5 p.m.
Admission fee: 5,10€   /  reduced fee: 3,30€
Free admission every 1st Sunday of the month
Exhibition Dates
June 24th 2009 to February 21st 2010