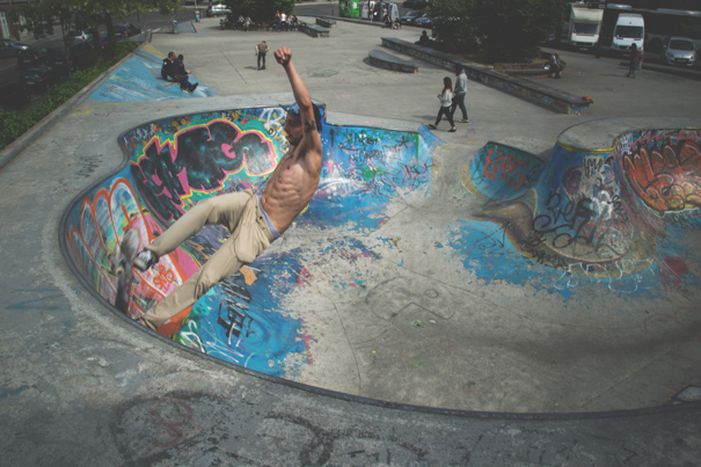 The Skatepark in the Shadows of the European Parliament 
Published on
In Brus­sels, not too far from the Eu­ro­pean Par­lia­ment, lies a vast, open, blue painted space which over­looks the Brux­elles-Chapelle sta­tion. It is here where many young lo­cals come to skate­board... 
Sablon is an af­flu­ent area in the very heart of Brus­sels. Here you can wan­der the streets and see your­self re­flected in the pris­tine win­dows of the many lux­u­ri­ous Bel­gian choco­late shops. If you con­tinue strolling a bit fur­ther you will also come across a skate park.  The skate park is on rue des Ur­su­lines, in be­tween the church and the school which the street is named after. Here, on any day of the week and at any time of day you can find not only skate­board­ers but any­one who has a pas­sion for wheels in some shape or form.  I come across Ser­gio and quickly re­alise I am in the per­fect place to tak­e some pic­tures. As soon as he sees the cam­era, Ser­gio smiles at me and comes over to in­tro­duce him­self. He has a lot of sto­ries to share.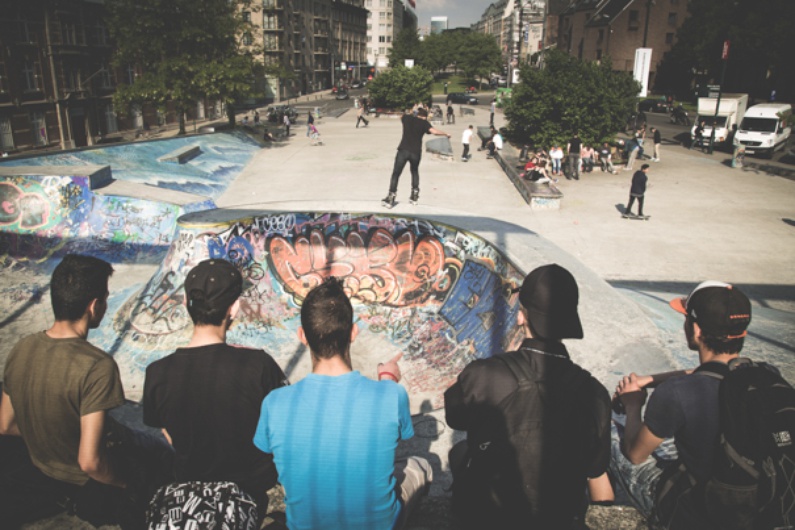 The show has begun and the pub­lic are watch­ing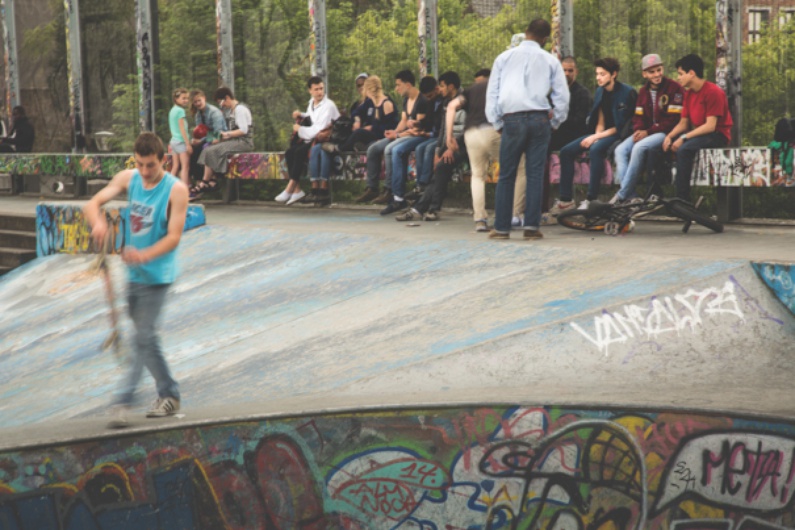 The skaters of Rue des Ur­su­li­nes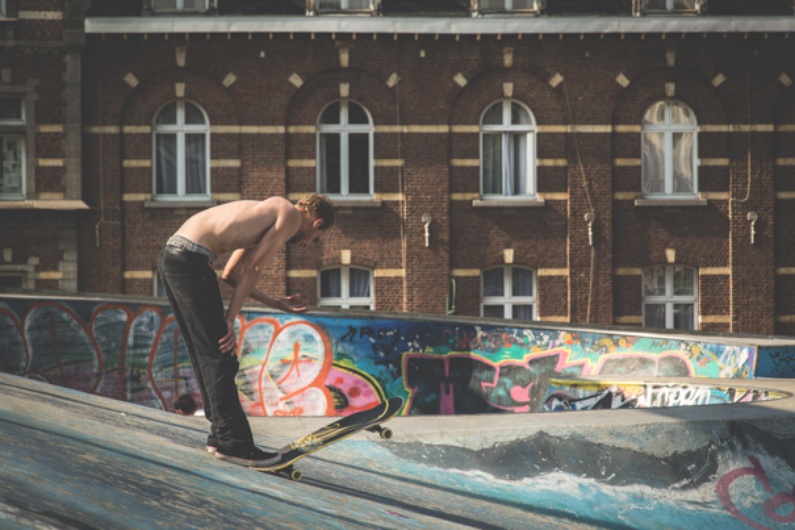 There are al­ways risks, es­pe­cially hand in­juries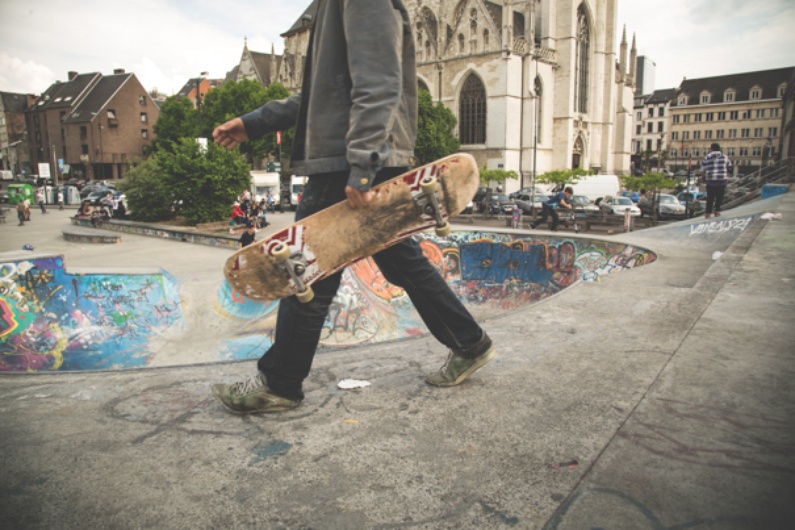 Ready to go on the launch­ing ramp
"THIS YEAR WE DON'T SKATE­, WE SURF THE WAVES!"
Ser­gio tells me how the skate park often changes its ap­pear­ance. Every year the guys who run the park ask a dif­fer­ent artist to paint the ramps, leav­ing them to choose how to give char­ac­ter to the space. Last Sep­tem­ber the task fell to the writer Car­o­line Brunotte who de­cided to cover the ce­ment with white and blue waves. Ac­cord­ing to the young skate­boarder her work is the best to date; "this year we don't skate­, we surf the waves!" Going from one move to the next he shows off his ac­ro­batic skills, some­times he falls, hurts him­self, he gets back up, starts again. He shows me the scars on his an­kles and hands, he looks at the pho­tos I have taken of him. He tells me he isn't happy with any of them, he wants to do his flip again, wants his tech­nique to look bet­ter. The skate park has slowly filled in the mean­time with all dif­fer­ent types of peo­ple.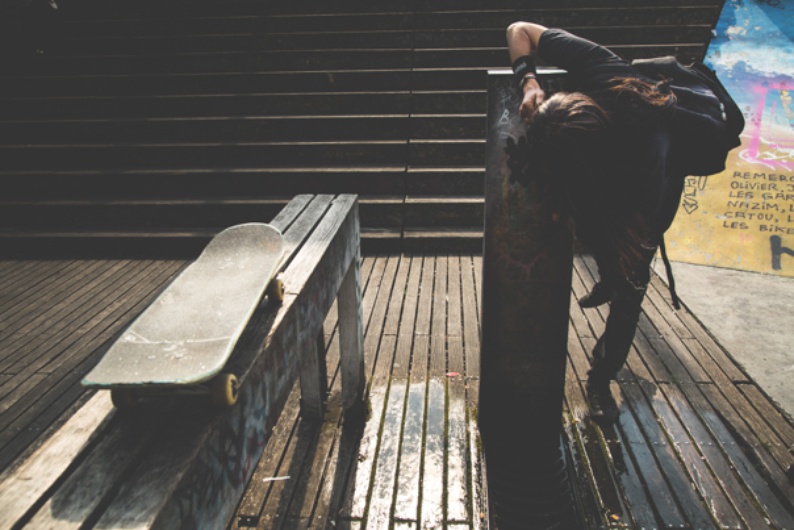 A well de­served mo­ment of rest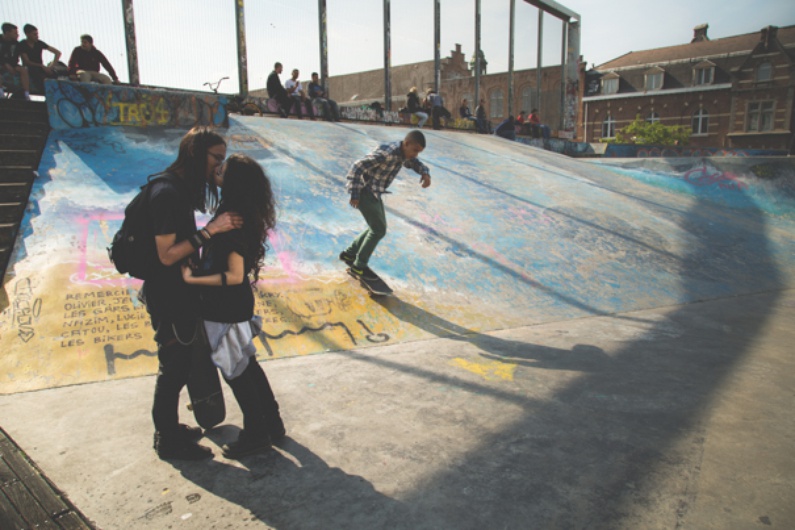 Ro­man­tic pas­sion on the ramps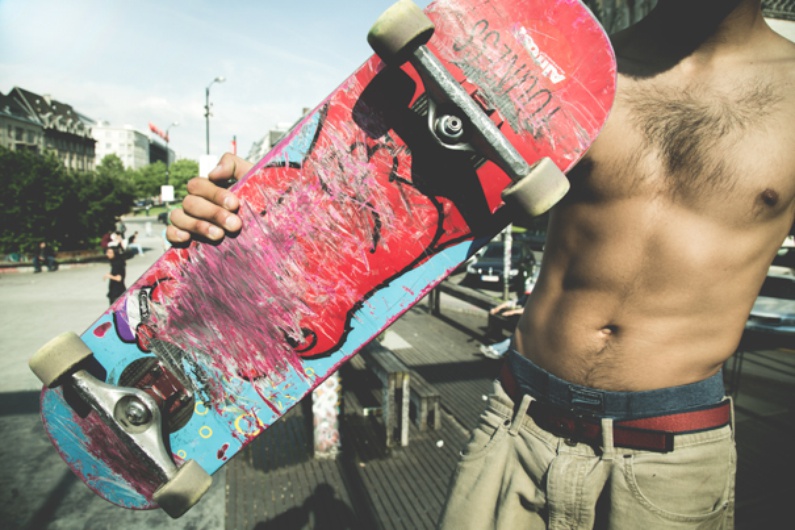 Scratches are a mark of ex­pe­ri­ence
the per­fect flip
Ser­gio sits down to have a rest. He tells me that in spring­time the older ones who come here or­gan­ise lessons for the younger kids. He learned to skate­board here. I take some more snaps. Ser­gio cranes his neck to watch his friends. He smiles. He goes to school just around the cor­ner and at the end of lessons he al­ways comes straight here. When he falls off his skate­board he gets straight back on. This time he has it, his right foot gives just enough thrust and his tech­nique is spot on. I wave to him and snap away, he smiles and climbs the ramp once more. I shout up to him telling him that his flip was just per­fect.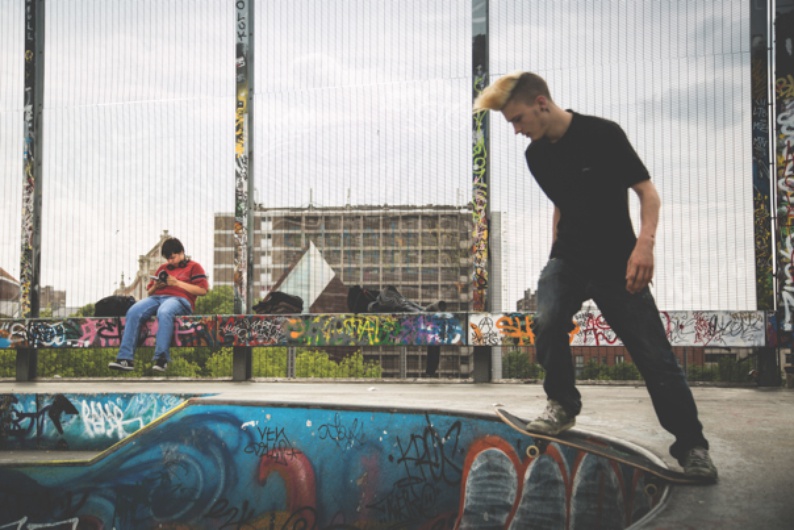 Some­one man­ages to read amidst all the ac­tion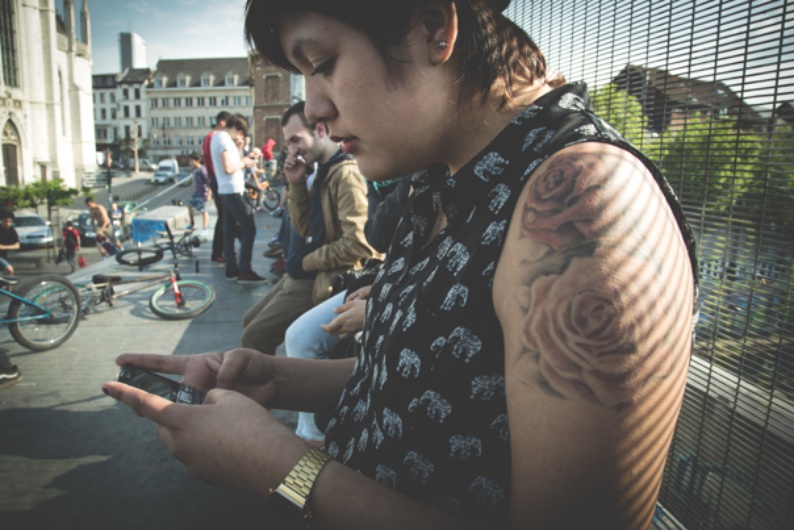 A free day of en­ter­tain­ment for many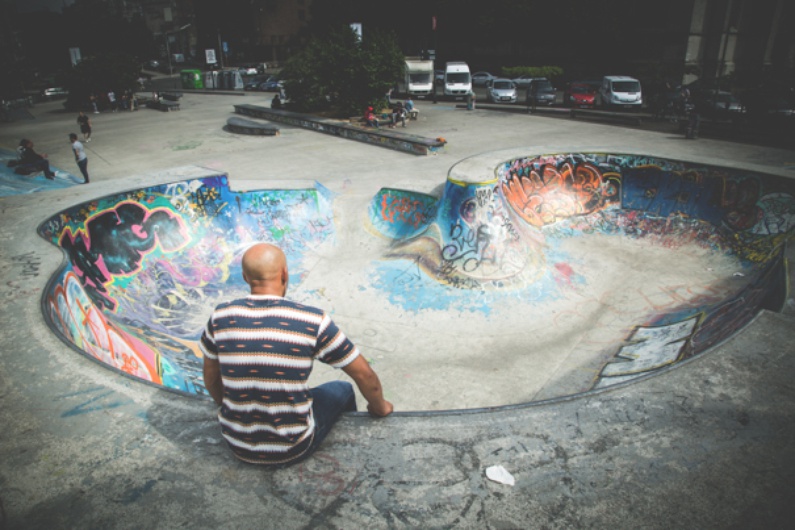 A quick and well-de­served break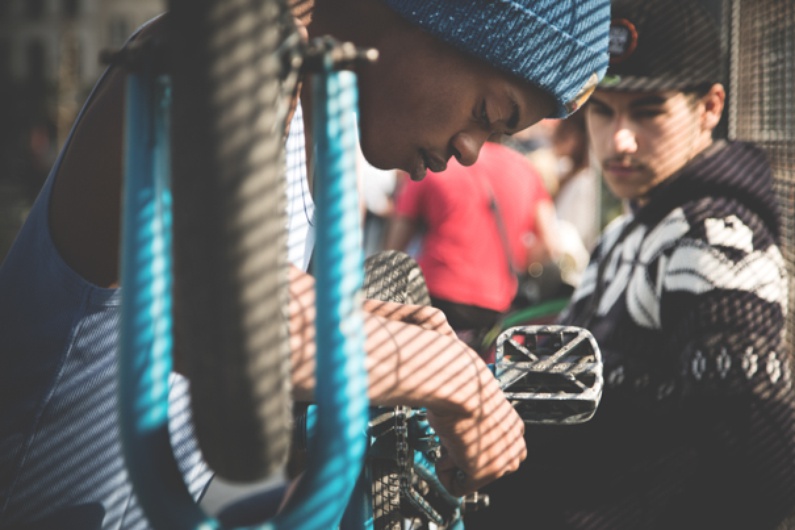 Last minute ad­just­ments, every­thing needs to be per­fect
THIS ARTICLE IS PART OF A SPECIAL SERIES DEdicated TO Brussels. IT'S PART OF EUTOPIA: TIME TO VOTE, A PROJECT RUN BY CAFÉBABEL IN PARTNERSHIP WITH THE HIPPOCRÈNE FOUNDATION, THE EUROPEAN COMMISSION, THE MINISTRY OF FOREIGN AFFAIRS AND THE EVENS FOUNDATION.


Translated from Lo Skatepark all'ombra del Parlamento Europeo