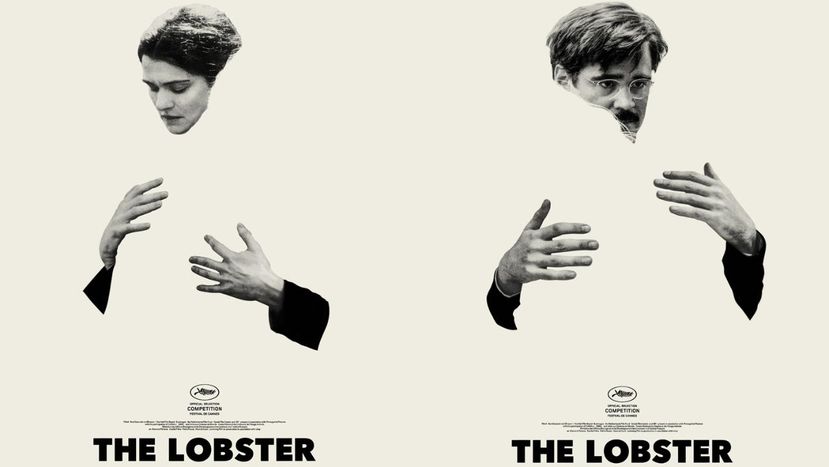 The Lobster (or how to tell an original love story)
Published on
Loneliness. Love. Identity. All great themes of art, present in all times and places. Oftentimes we'd like to know the wonderful secret that makes us fall in love with the wrong person and ignore the one who seemed like a perfect fit.
Imagine a world in which being alone is a crime. A world in which, if you end up alone, you'd have only 45 days to find another partner lest you be turned into an animal. Love as a legal imperative. How would you find the person that completes you? How could you resist the temptation of playing mind games with them? In the face of an unfair system that pushes love, which choice would you make? and, above all, despite the cruelty of such a system of imposed mates, which would be the place of your ego?
This is the basis of the movie The Lobster, a film by Yorgos Lanthimos that is competing in the official selection of the Seville European  Film Festival. As if it were a Dali painting, it is truly surreal, but if you look closer you'll realize that each element is defined through masterful realism.
Absurdist humor permeates the entire movie, which is, after all, a drama told in third person, as if that omniscient narrator that will seal the final destiny of the characters were protecting us from the feelings of characters in a world in which people live together, but without any love.
The Lobster is many things, but it's also a story of true love, the one that breaks rules, that gives us the strength to live, that makes us better, happier and freer. It's a love story, but it's not just another love story. Therein lies the genius of the movie: knowing how to talk about what mankind has been talking about since its beginnings, but in an original, funny, and at the same time deeply dramatic and critical way. Undoubtedly, it's one of those movies that will leave a deep impression on you.
Translated from The lobster o cómo contar una historia de amor de forma original