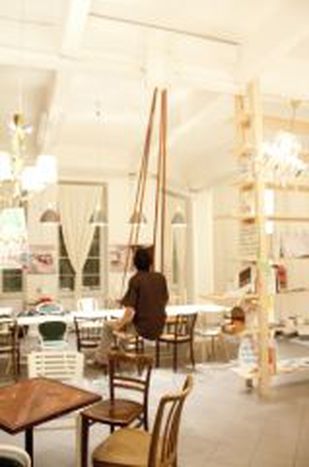 The Hub Vienna: Creating space for social change
Published on
by Sheena Keller and Claudia Muellauer
Warm light flooding a bright open space, inspirational quotes hanging from the walls and ceiling, a plethora of tables and chairs, an inviting self-made reading loft filled with pillows and books, private conversation booths and even a swing (yes, a swing in the middle of the office!
) - this is what awaits members and guests at the Hub Vienna, a recently established social business and shared office space for young entrepreneurs, activists, companies, organizations and individuals interested in social change.
An inviting physical space is not the only thing that the Hub Vienna has to offer; this working environment brings together people of all backgrounds, cultures and professions to share in the exchange of ideas and personal networking to help bring about social change. As one of the founders, Matthias Reisinger, puts it, "the Hub is a co-working space that creates spaces for organizations as well as individuals. What we do here is try to facilitate interactions, all with the goal to change something in society. The three main focuses are social issues, cultural and ecological issues."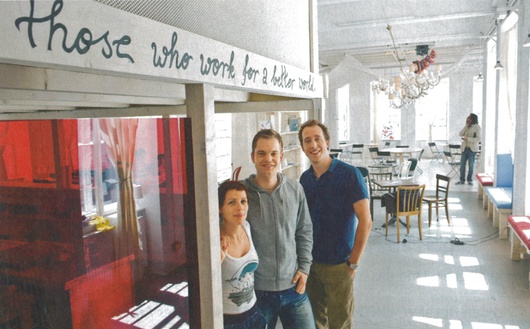 As Matthias points out, one of the main goals for the Hub is to "try to redefine how we perceive work and the way we do business. We all have an image in our heads that work means sitting at our computers and typing away, but sometimes it is good to 'work' in other ways: sharing ideas through conversation, finding someone who points you to an article that helps to bring you forward with your idea, or to have access to discussions with friends and colleagues that can help you work out a problem." In this way, Matthias sees the co-working aspect of the Hub Vienna as a competitive advantage for social change-makers. Reinventing traditional working concepts and facilitating interactions between members is the ultimate vision.
The first Hub was founded in London 5 years ago as a social enterprise with the ambition to inspire and support imaginative and enterprising initiatives for a better world. Motivated by this idea, local entrepreneurs in other big cities around the world came together and formed their own local Hubs. Today there are 26 Hubs on 5 continents.  
The planning phase for the Hub Vienna started in early 2009. The official opening was in May 2010, together with honorable guest Mohammed Yunus, the Bangladeshi winner of the Nobel Peace Prize in 2006 for his revolutionary approach to micro-credit loans for the poor. The Hub Vienna is officially recognized as a social business, ratified by a signed agreement with Mr. Yunus. The Hub Vienna is financially self-sustaining, which means it is independant of funding, sponsoring and donations.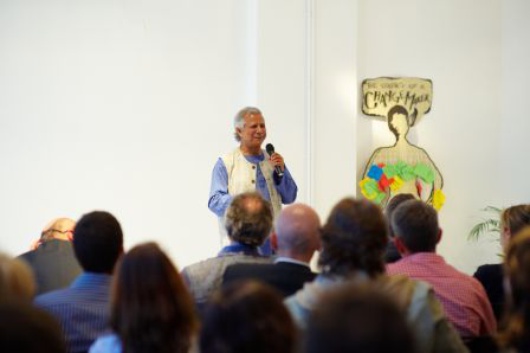 Today the Hub Vienna has approximately 100 members. The management team tries to maintain an overview of the Hub's membership and introduce members to one another, although at times it can be a challenge to enable connections among such a diverse community. "We like to call it 'engineered serendipity' here; we try to enable those connections between members that may not be aware of each other and make those connections more likely," Matthias explains.
A variety of activities and events are organized by Hub members and hosted at the Hub, including a weekly "Sexy Salad", where members and non-members can meet for lunch to develop ideas, inspire each other or "just" have a good talk about an interesting topic (entrance ticket is an ingredient for the salad). Special movie nights featuring NGOs and debates and workshops on various topics are also hosted by the Hub Vienna.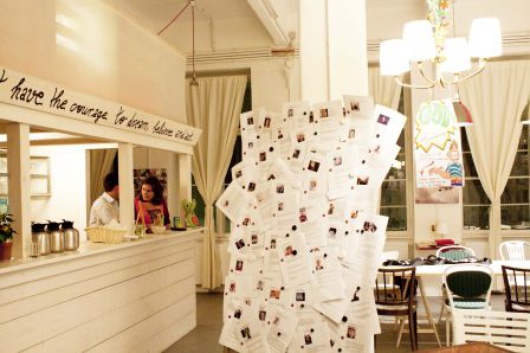 Different kinds of memberships are available, starting at 25€ for 10 hours of working space per month and up to 300€ per month for unlimited access to Hub space and additional perks such as a personal mailbox, access to the meeting room for hosting your own private meetings and more.
With the value added that the Hub Vienna brings to the city, the possibilities for both local and global change are endless. Combining digital, modern life with the notion of a traditional working space is an essential formula for the Hub's success. Matthias' vision seems to be transforming into a reality, with more members, events, global connections and inspired ideas being fostered through the Hub each month. Speaking of the Hub's recent success, Matthias humbly commented, "If we can create a space where people can see where they can add value to the world, this makes all the difference."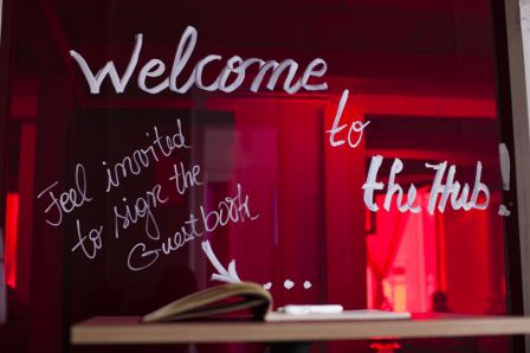 Hub Vienna Website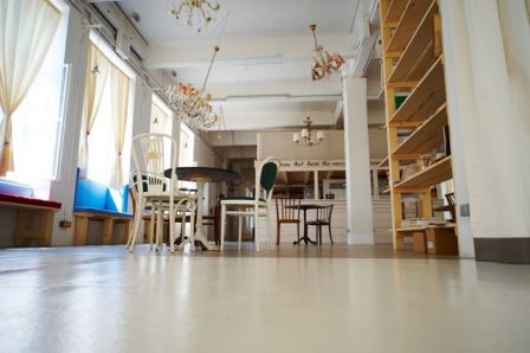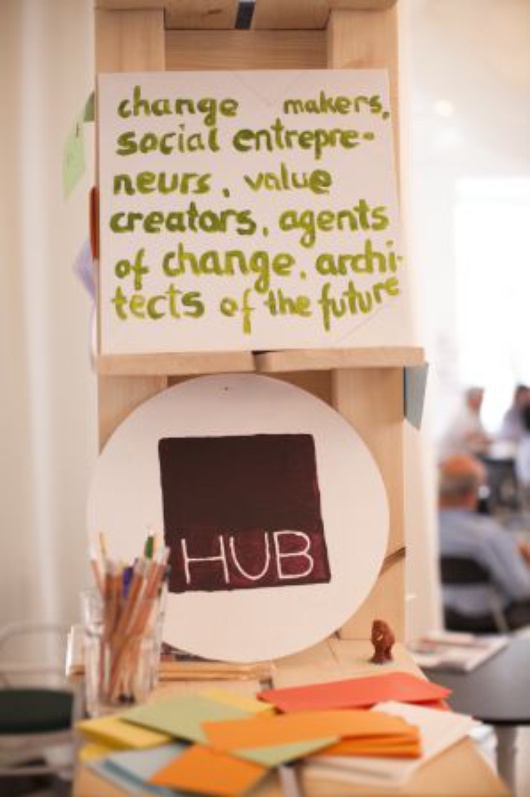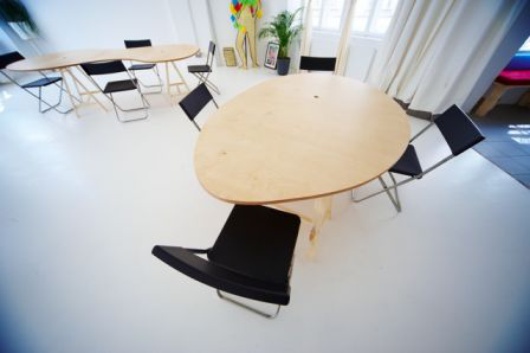 )