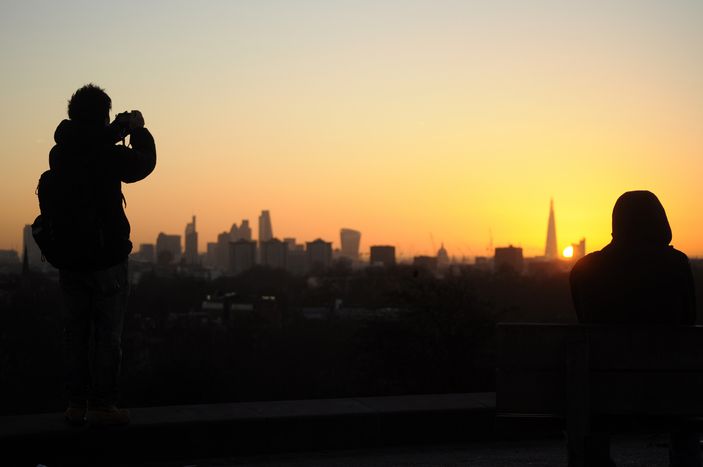 The haunting aftermath: How Europe recovers from attacks
Published on
The aftermath of the Paris attacks have begun to give way to the slow return to normal life, but that hasn't dispelled all the doubts, fears and questions. Answers, no doubt, are to be found in places where terror caused others to slowly return to their daily lives. Young people remember their experiences in Madrid, Brussels, London and Tunis.
Sarah in Brussels after the shutdown of the city that was ordered on 21 November 2015.
"In Brussels we didn't really have time to digest what had happened in Paris. Just like everywhere else in the week following the attacks – and the wave of incomprehension and stupor that travelled all the way to Belgium – much stronger feelings surfaced: a zest for life, a desire to remind our friends that we loved them, to take advantage of our freedoms, to go for drinks. It was as though we had forgotten how important all these things were.  
"But, when the terror alert was raised to level 4, all that was taken away and a different feeling was imposed on us: the feeling of fear. Fear when they closed our schools, our metro, our restaurants, our pubs, our cinemas, our nightclubs. For us Belgians – who have a bit of a don't-give-a-damn attitude – that was quite a blow. We were perfectly aware of the fact that we might one day have to live under the threat of terrorism because the attacks could happen here just like anywhere else, just like they did in Paris. But we didn't know it would be like this; that roads would be closed, soldiers would be on patrol as we smoked, that we would be searched before entering a building. Nobody had experienced anything like it.
"Fear had been imposed on us and we had the feeling that we had lost. We couldn't hold it against the CUTA (Co-ordination Unit for Threat Assessment) or the government because, after all, we didn't know whether it was for the better or not. We started to laugh about it, telling ourselves that life would soon get back to normal. The real shock was on Wednesday when everything opened again, when everything and yet nothing was the same. My flatmates were sent back home by their boss, kids asked their parents if there would always be soldiers outside their schools. On my way to work I heard a woman saying she no longer wanted to take the metro, she was too scared.
"#BrusselsLockDown made us realise that this hadn't been just a hiccup, that we really had to get used to bumping into soldiers on every street corner. And for us – with our don't-give-a-damn attitudes – this put a question mark over everything."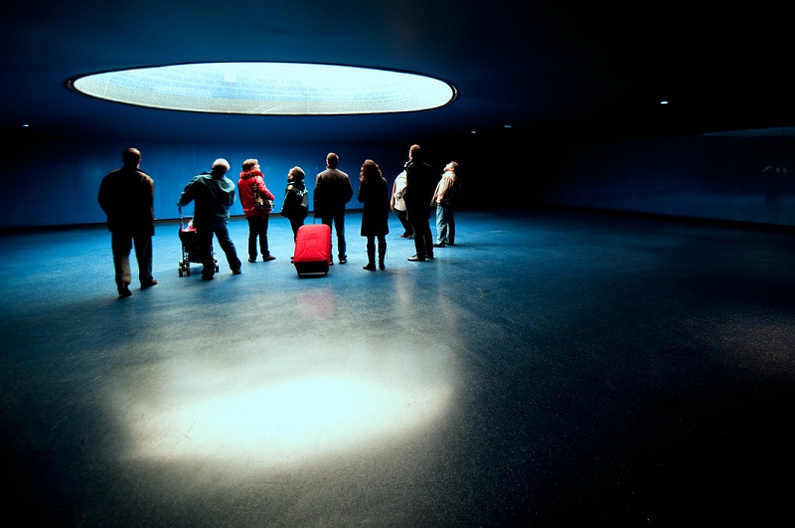 Sherif in Tunis after the attacks of 24 November 2015.
"That moment is fixed in my mind. I was about to settle down comfortably in my little office at home in order to start my end-of-year project report. I wanted to take one last peek at Facebook as I often do before going offline and beginning to work in the evening. It was at that very moment that the news broke and my feed caught fire – a bus had exploded on Mohammed V Avenue. My first reaction was to go and check if my sister was at home as I knew that she took the bus practically every day. A long winter night then followed.
"Soon after that I asked myself: how does one start again after losing a battle? There are plenty of patriotic songs on the airwaves, heated debates on the television that often border on Soviet-like propaganda, or mobile ringtones ranging from Beethoven's Fifth Symphony to the national anthem. But, in spite of all this, the answer, for me, and millions of my compatriots, lies somewhere else: love. The terrorists want to spread hatred but we will cultivate love. Today I wanted to embrace my compatriot police officers for the first time in my life, after having been to the movies and had a coffee with my friends. What better way to annoy the hell out of those monsters?"
Manu in Madrid after the 11 March 2004 attacks.
"I suppose the rich who go about town in their cars and don't expose themselves to the morning smell of coffee and sweat didn't live it in the same way. For me, someone from the suburbs, this attack meant messing with the fastest way to get to the centre of Madrid. I remember I wore the Palestinian keffiyeh every day. At moments like these, fascist discourse must not take hold.
"I remember that, two days after the disaster, I took one of those trains again. There was absolute silence. People's eyes met and nobody looked like they wanted to be there. Suddenly, the train stopped inside a tunnel. Panic. Everybody was smiling nervously and thinking: 'Fuck, it's not going to happen again, is it?' Then nothing happened. We should have taken that train every day. Got on it as a sign of protest. Looked into the other passengers' eyes and smiled."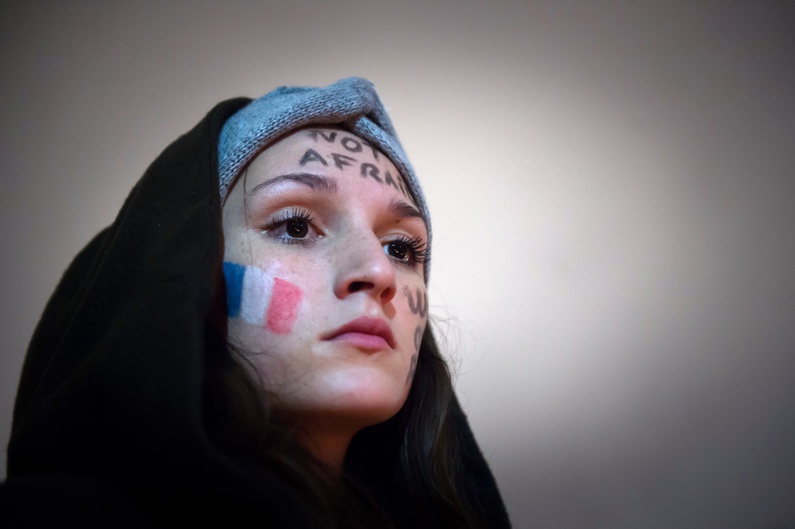 Viral in London after the attacks of 7 July 2005.
"Like most big cities, London has always been a good example of multiculturalism working. There was a good feeling after the city won the right to host the 2012 Olympics just a few days earlier. In the days after the attacks, there was an understandable air of fear. Living in a South London suburb, as a then 14-year-old, 'The War on Terror' always felt like a distant reality – far away in Afghanistan, Iraq and of course, America, due to 9/11.
"After 7/7, there was a sense of mistrust. If you were brown-skinned, you'd definitely feel more self-aware. It was in the little things, like when the seat next to you on a packed bus would remain empty. But city life didn't (and couldn't) stop. Londoners – like Parisians this year – rallied together. It was, and remains to be, the only thing to do."
Translated from Attentats : les lendemains qui hantent