The Gentle Power of CALLmeKAT
Published on
CALLmeKAT's fifth album, Mouth of Time, was written following her father's death. It is by far her most personal work. The intimacy of mourning and the paradoxes life confronts us with are set to the sound of her vintage keyboards. Emotion is our only guide. Here is a closer look at this tender, spellbinding artist.
CALLmeKAT jogs into the bar where we've arranged to meet. The hood of her black coat is up, protecting her from the light rain outside. Beneath that hood is a sweet, smiling face framed by long brown hair, and eyes that look at you in a tender, almost motherly way.
The artist, whose real name is Katrine Ottosen, can envelop you in a feeling of warmth and peace within a few seconds of meeting her. The location of our rendezvous contributes to that atmosphere as well: Folks & Sparrows, a cosy café-market on rue Saint-Sébastien in Paris' 11th arrondissement. But don't judge a book by its cover; behind CALLmeKAT's gentle appearance lurks an impressively powerful voice.
"What I love to do is express emotions, not just sing well," she explains, "Emotions that come from inside and describe what I'm feeling about the music right at that moment. My voice is my instrument, and I like to do special things with it. When I feel something I just let it go, I don't plan it out in advance."
By "let it go" she means dramatic musical trajectories which cause the voice to be pushed to its limits, until it seems to be hanging by a thread. It never breaks.
Between the fjords of Denmark and the pines of the Catskills
"Mountains, rivers, silk, soft light, heartbreak." These are the kinds of keywords listed under "inspirations" on her Facebook page. "By the Lake" and "My Sea" are two of her song titles. Her favourite place to compose is at home in the wilds of the Catskills – a mountain range three hours north of New York – where there's nothing but lakes, pine trees, waterfalls and rivers. 
This is where she lives for half of the year (she spends the other half in Copenhagen), and where she recorded Mouth of Time with guitarist Joe Magistro, her long-time collaborator. "It's pretty much in the middle of nowhere," she says, "an hour's drive from the nearest town. Which suits me perfectly because, when I compose, I like to have no distractions within reach. At home I just get up, make coffee, and go straight to work!"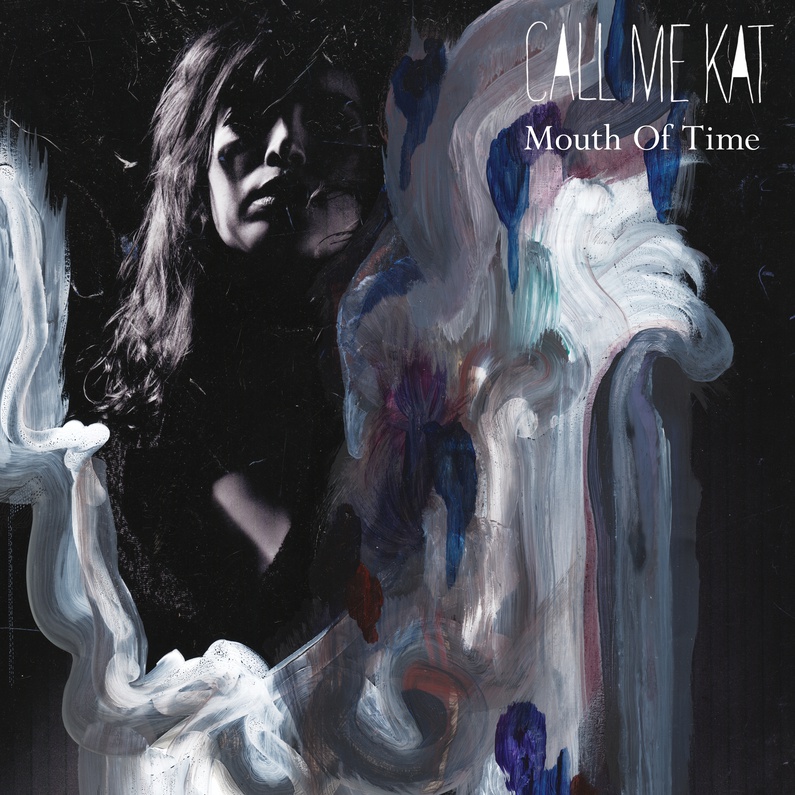 The singer grew up in Aabenraa, a small town in Southern Denmark with a population of 15,000, located on the edge of the Baltic Sea. Life was cheerful at home – when her father picked up his guitar, her mother would start dancing and Kat would burst into song. She soon started her own group, and at barely 15 years old they went on tour all the way to Japan. 
But something was missing: "At around 17 or 18, I realized that I was drifting away from the rest of the group. I wanted to make my own music." Katrine's hometown was too small for her growing ambitions. She headed for the capital, Copenhagen, and began studying at the Conservatory.
Things sped up in 2005 when she met Daniel Fridell, the producer of her first album (I'm in a polaroid – Where are you?) released in 2008. Since then, she has toured Europe, China, The United States, and Russia, and opened for Sébastien Tellier, Au Revoir Simone and The Dø.
Another important new contact was Joe Magistro, who became CALLmeKAT's guitarist. "The two of us speak the same musical language," she comments, "We don't have to explain things to each other, they just happen naturally." Their communion was solidified in 2015 with the creation of a new group – Gene Gene – whose first album will be released in 2016. 
Contradictions
In the meantime, CALLmeKAT's fifth album will be released in January of 2016. Mouth of Time was written following the death of her father, and strives to express the many paradoxes that can isolate a person in mourning: "All the music on this album […] deals with the contradictory relationship between joy and sadness, life and death, how to keep on living your life freely even though you're carrying this immense weight of sadness."
This is the idea that guides all of CALLmeKAT's music. Sometimes it feels like her voice is going in one direction while the melody takes the opposite path, and that's exactly where she wants to be. "The goal isn't contradiction so much as humanity," she explains, "Anyone can feel both sadness and joy at the same time. For me, music is like that too."
She pairs contradictions with different temporalities in her music: CALLmeKAT's songs blend mainstream-friendly pop melodies with retro sounds. These tonalities come from the old vintage keyboards that the singer finds in junk shops and other quirky little boutiques. In 2005, she ran across her first keyboard – an old Casio – and fell in love with its unexpected sound. This discovery was the beginning of her solo career. "My group is me and my keyboard," she explains. It's her trademark, present in every one of her songs.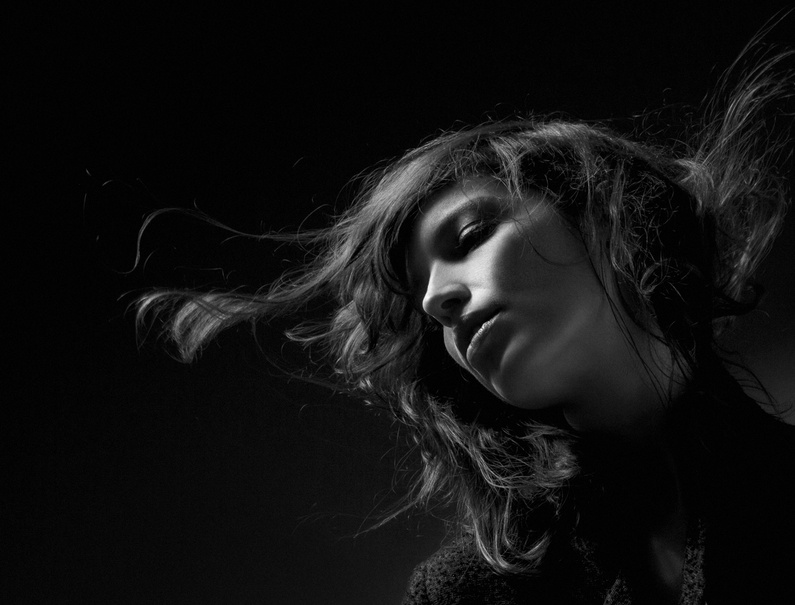 Even though she constantly draws on the past, gravitating toward "out-dated" sounds (besides old keyboards she also loves kazoos) and influences from the 60s and 70s, she doesn't want to restrict herself to nostalgic music.
"What I like to do is to bring my love of the past into the present," she states, "I live in the modern world. I don't want to make nostalgic music. I want to make something that belongs to today, but carries elements of the past." So is that the essence of CALLmeKAT, making the new from the old, nourishing the future with the past? 
With Mouth of Time she revisits a tragic moment in her life, revealing herself unflinchingly. But life goes on, and she refuses to waste even a second of it. She does plan to take a few days off for the holidays before diving into an already-packed 2016: promotion of her album, new projects with Gene Gene, and recording another solo album – due out in the winter of 2016.
Unsurprisingly, her eyes are shining as she says her final words: "For me, the most exciting thing is whatever's coming next." 
A sample from the upcoming album, "Mouth of Time."
---
Mouth Of Time will be released on the 29th of January 2016
Translated from CALLmeKAT : puissante douceur