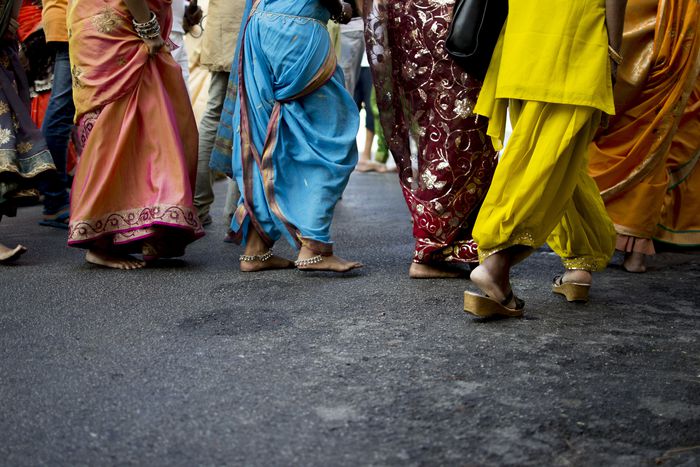 The Festival of Ganesh in Palermo: A Hindu community in all its colours
Published on
In Palermo,  Tamil and Hindu communities celebrate the birth of Ganesh, the divinity representing good luck and overcoming obstacles. A cafébabel Palermo author shares photos from the event.
Palermo is home to the largest Tamil community in Italy, composed of almost 8000 people, mostly refugees from the civil war in Sri Lanka. On my usual walk home the other day, I took a different route along the seafront. At the entrance to the Arenella neighbourhood, I found myself suddenly immersed in a sea of colour, dance and song. It was the Festival of Ganesh, the Hindu divinity who represents the overcoming of obstacles, and is invoked before embarking on an important activity, ritual or job.
On this day, the community celebrates the birth of Ganesh, also known as the "Lord of Good Fortune", son of the Hindu trinity of Shiva, Vishnu and Brahma. The traditional festival's closest Christian parallel would be Christmas Day, and it is the perfect occasion for the city's three largest Mauritian-Hindu communities (Marathi, Tamil and Telegu), to come together to celebrate Ganesh's arrival on earth.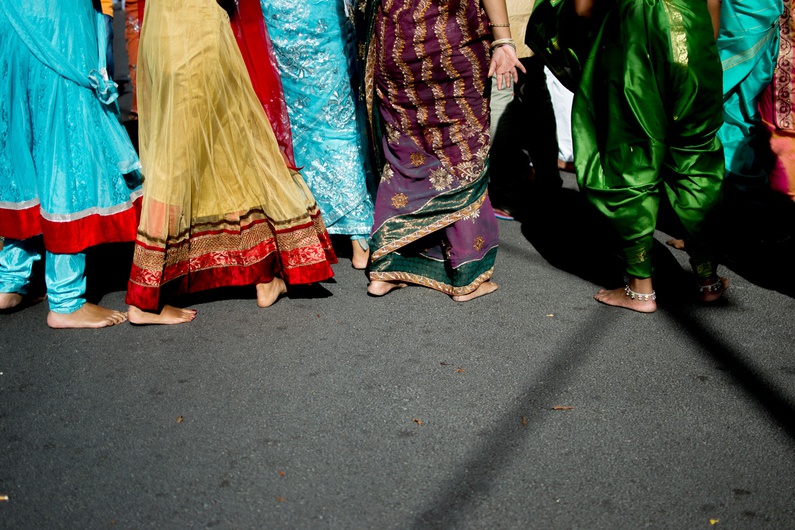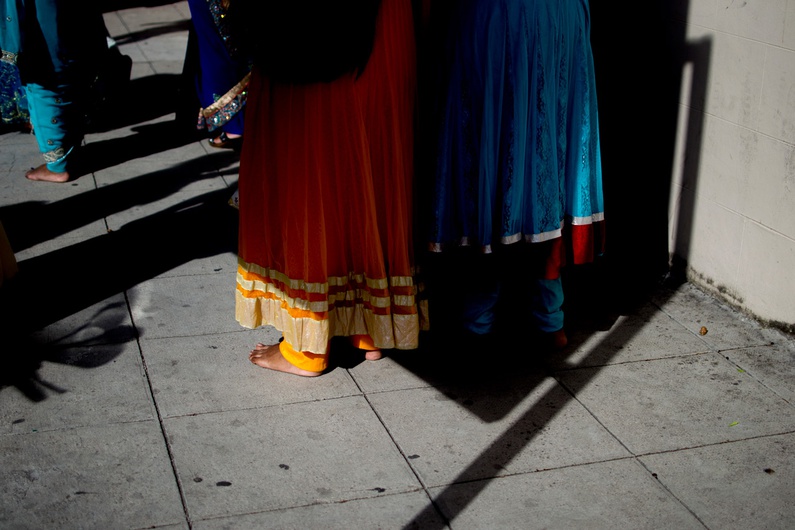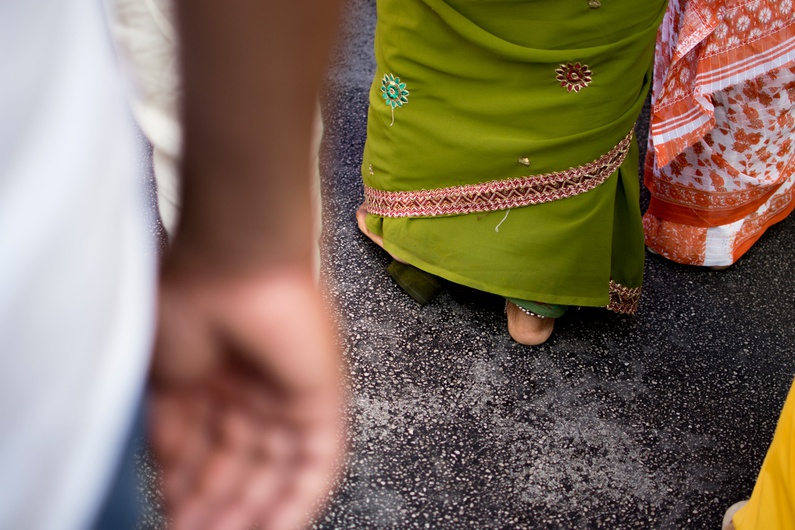 According to the Indian calendar, the fourth day of the new moon (always towards the end of September, this year on the 23rd), marks the start of the celebrations. The festival lasts for five days and ends when the three communities come together for a procession to Arenella's beach, where they customarily sacrifice statues of Ganesh to the sea.
Carried on the shoulders of two of those present, the statues are released into the water in accordance with a specific ritual. The process was explained to me by Savita Devi Bhugoowan: "As Ganesh came to Earth, so he is relinquished to Eternity. During the five days held in his honour before the sacrifice meals are cooked as celebrations continue, on the last night, sweets and fruits are offered for consumption by the entire community, along with a meal of rice and seven different types of vegetables. These are religious and cultural traditions the Mauritians, devout Hindus, are very connected to and guard closely.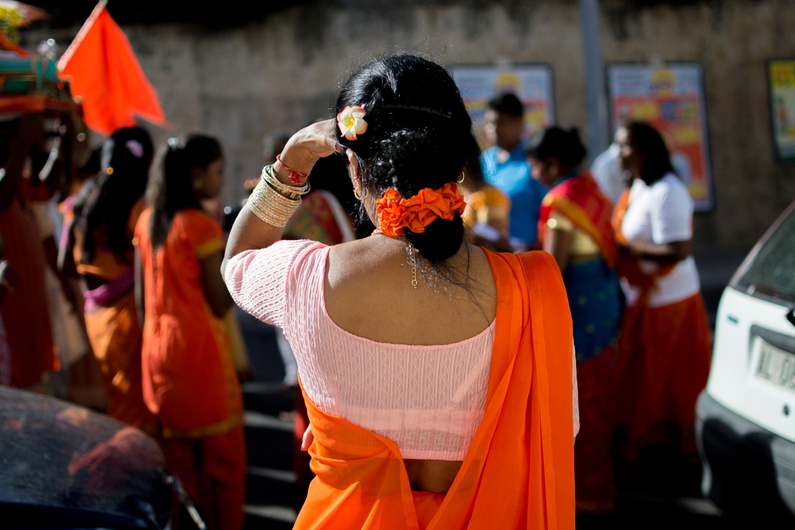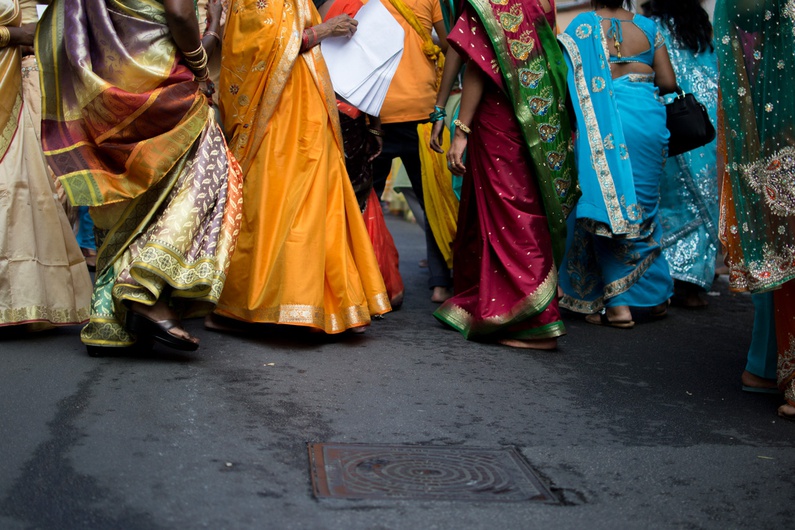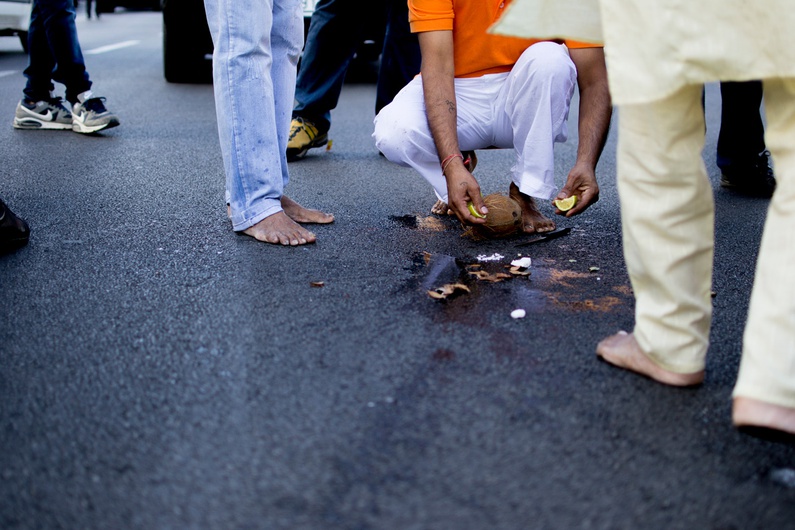 And yet, despite their own religious practices, they have also come to learn about and embrace the area's Catholic traditions. This especially applies to Saint Rosalia, in honour of the city that has welcomed them: "Since the Lord is the same, whoever you are, we are devotees of Saint Rosalia, too."
It's common to meet groups of Mauritians joining in the traditional acchianata, or pilgrimage, in honour of this Santuzza. Thirty years after their original arrival, the religious communities also serve as cultural associations who work on a daily basis to promote integration, especially among young people born in Palermo.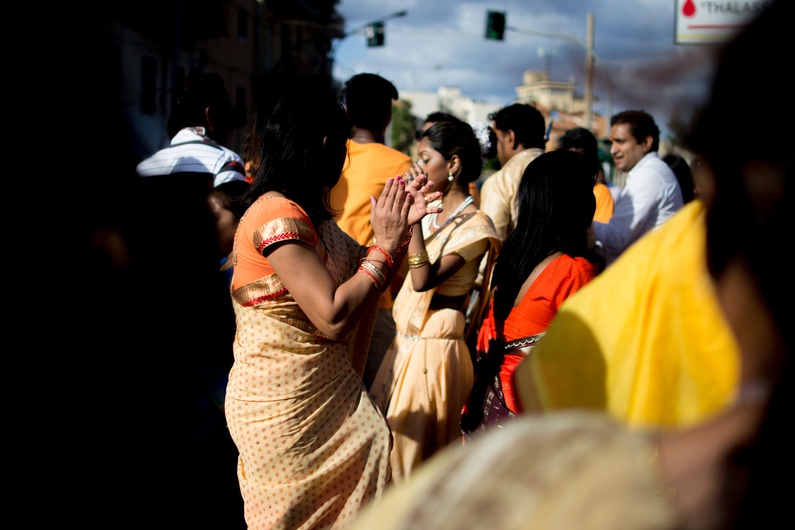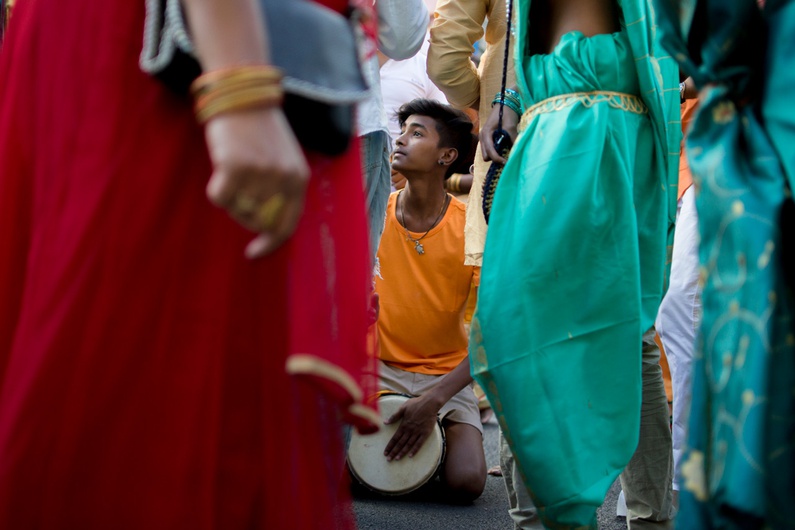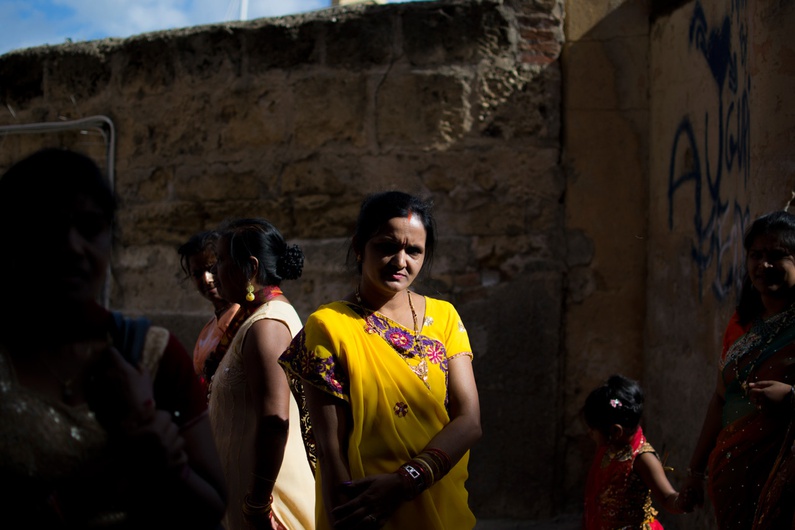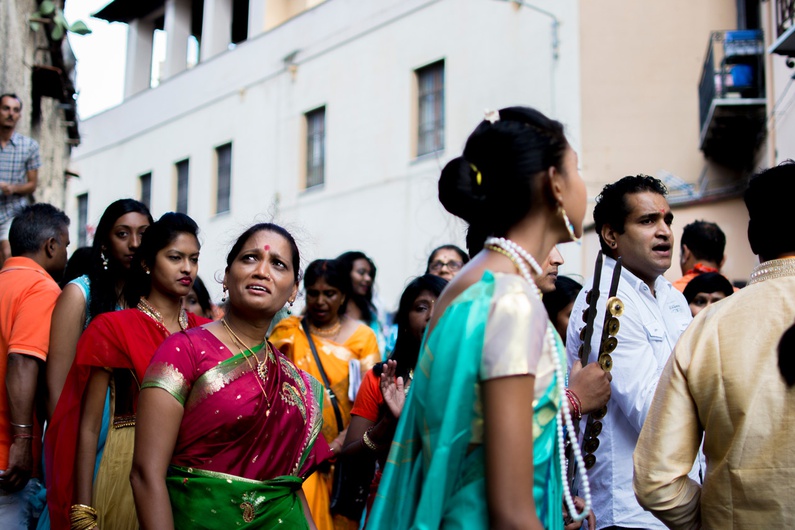 See the complete gallery on Sonja Burgì's blog.
---
This article was published by our local team at cafébabel Palermo! Look out for more of their articles across the site.
Translated from Tutti i colori della comunità induista a Palermo